Vaeroy Beach
Lofoten, Norway
WHY WE LOVE VAEROY
Let's head north to Lofoten in Norway, where Vaeroy Beach awaits. This beach is absolute magic and unlike any other stretches of sand, with its remote location, peering mountains, towering cliffs, and beautifully still water. Visitors can hike the fantastic landscape and terrain and maybe brave the refreshing emerald waters. The beach is located near the shores of a quaint and homey town known for its delicious Norwegian cuisine and warm coffee, providing plenty of things to do. We also recommend the hike at Punn Sanded, where you'll reach the top in just over an hour and be rewarded with a view that will make your heart race, as emerald seas meet beautiful sandy beaches.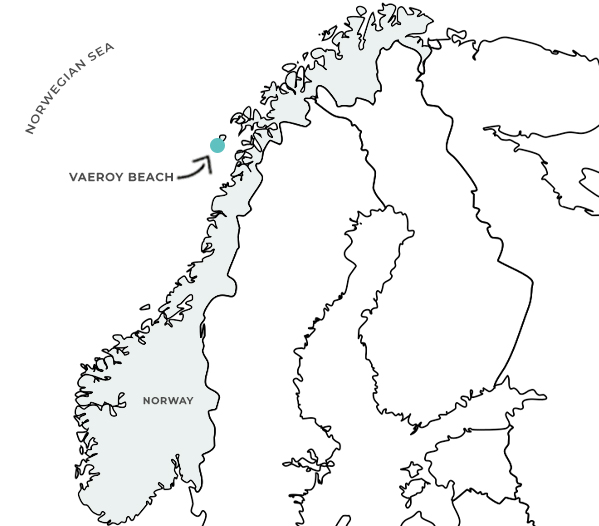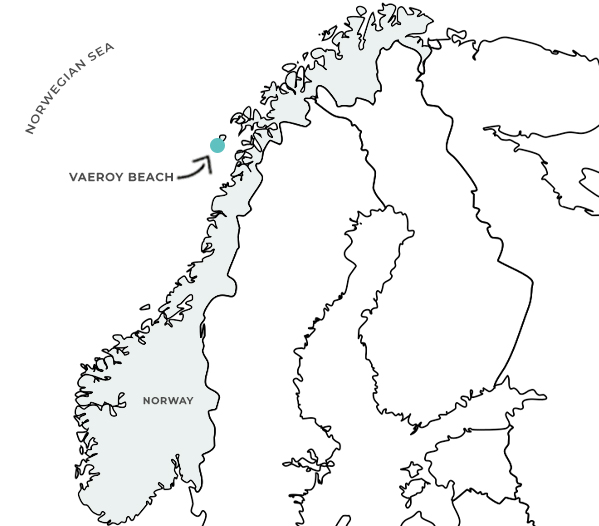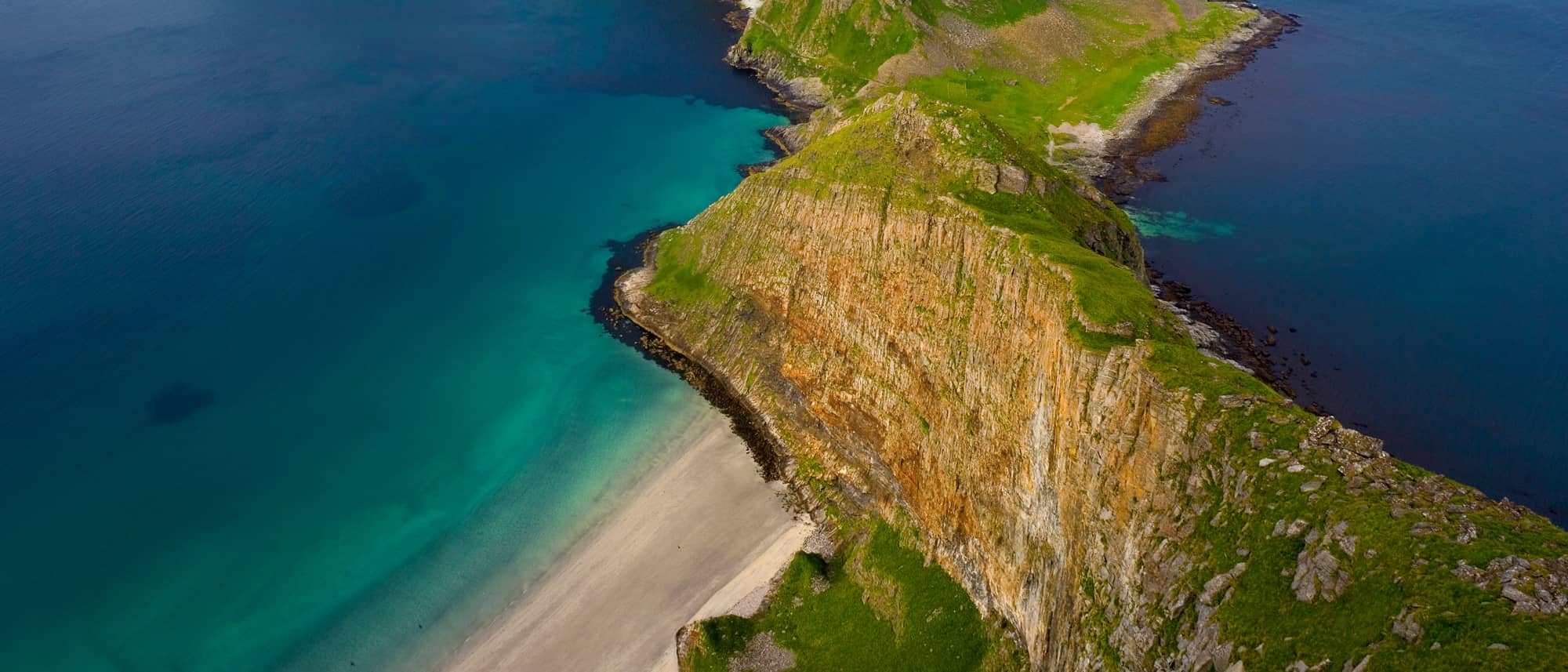 WHEN TO SEE IT AT ITS BEST
The best time to visit Lofoten Islands depends on what you're looking for in terms of experiences. In the winter, you can catch a glimpse of the Northern Lights, while in the spring, you can spot orcas. In the summer and fall, the islands are an amazing place to hike and bike. We suggest skipping December and January, when the sun doesn't rise at all, limiting your exploration options. For warm-weather activities and to see Vaeroy's magical beach in all its glory, visit between mid-July and mid-August. However, seeing the Northern Lights from the beach is also a jaw-dropping experience.

"Snowy mountain tops, beautiful sand and a crystal clear sea."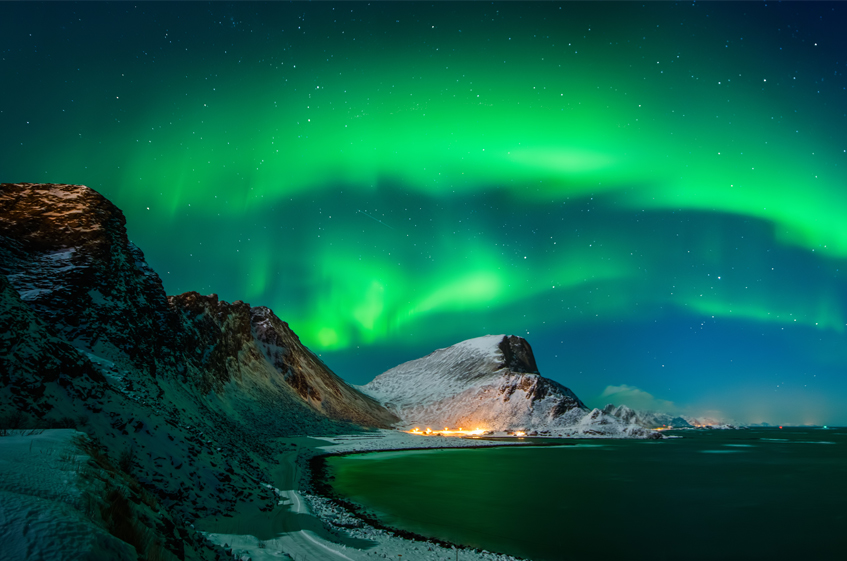 VAEROY YEARLY CLIMATE
| MONTH | AVG. HIGH | AVG. LOW | RAINY DAYS | AVERAGE WIND |
| --- | --- | --- | --- | --- |
| JANUARY | 3° C | 1° C | 12.8 | 31.9 km/h |
| FEBRUARY | 3° C | 0° C | 11 | 31.5 km/h |
| MARCH | 3° C | 1° C | 11 | 28.7 km/h |
| APRIL | 5° C | 2° C | 8.8 | 24.3 km/h |
| MAY | 8° C | 5° C | 6.7 | 20.9 km/h |
| JUNE | 11° C | 8° C | 6.2 | 20.5 km/h |
| JULY | 14° C | 10° C | 7.6 | 19.2 km/h |
| AUGUST | 13° C | 10° C | 8.5 | 19.7 km/h |
| SEPTEMBER | 11° C | 9° C | 11.4 | 23.7 km/h |
| OCTOBER | 8° C | 6° C | 12.8 | 28.3 km/h |
| NOVEMBER | 6° C | 3° C | 13.2 | 30.2 km/h |
| DECEMBER | 4° C | 2° C | 13.9 | 31.6 km/h |