Grace Bay
Providenciales, Turks & Caicos
WHY WE LOVE GRACE BAY
Grace Bay boasts one of the most stunning stretches of white sand in the world, and it has consistently been ranked among the best beaches for years. The glistening blue water caressing the white sandy shore invites you to immerse yourself in this paradise forever. The beach is perfect for families and kids, as a vibrant, rainbow-colored reef is located just offshore, sheltering the beach from big swells and creating an excellent glass-like condition for swimming and snorkeling. Grace Bay is a must-visit destination all year round, and it deserves all the hype!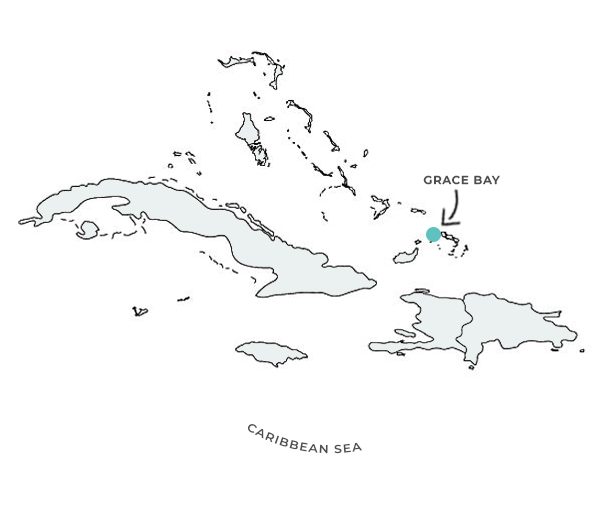 AVG. ANNUAL TEMP.
26.5° C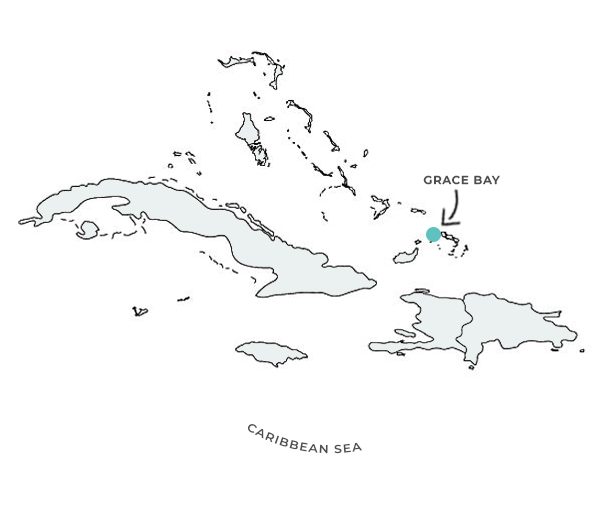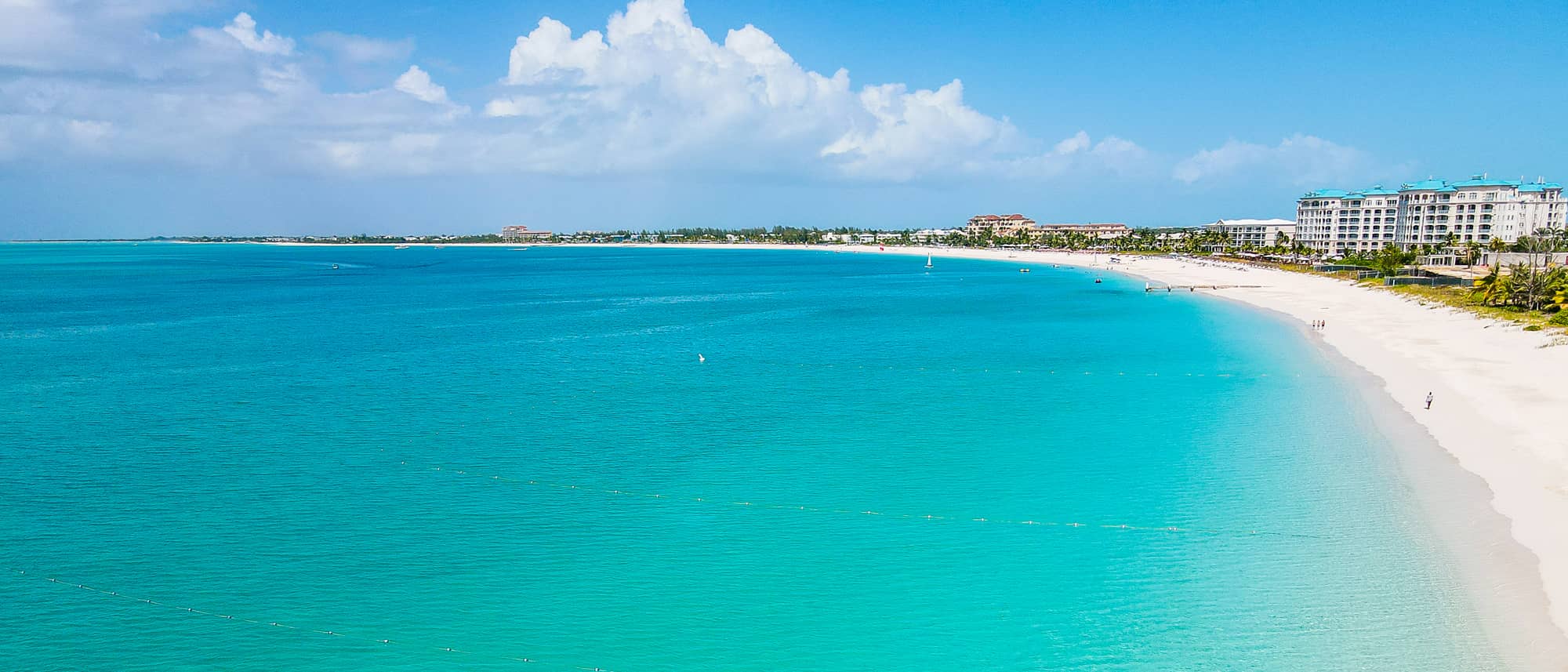 WHEN TO SEE IT AT ITS BEST
The Turks and Caicos Islands are at risk of being hit by hurricanes or tropical cyclones during the Atlantic Hurricane Season, which runs from June to November. Hence, if you don't want to be rained out, it's best to avoid these months even though the temperatures are lovely year-round. Most people recommend visiting between April and June for minimum rainfall, less wind, and pleasant temperatures. December to April is also great, but it's peak tourist season with many school holidays, so beaches like Grace Bay will be much more crowded.
"Featuring the gorgeous turquoise water that the region is known for, Grace Bay beach offers soft white sand, clear water, and beautiful temps year round."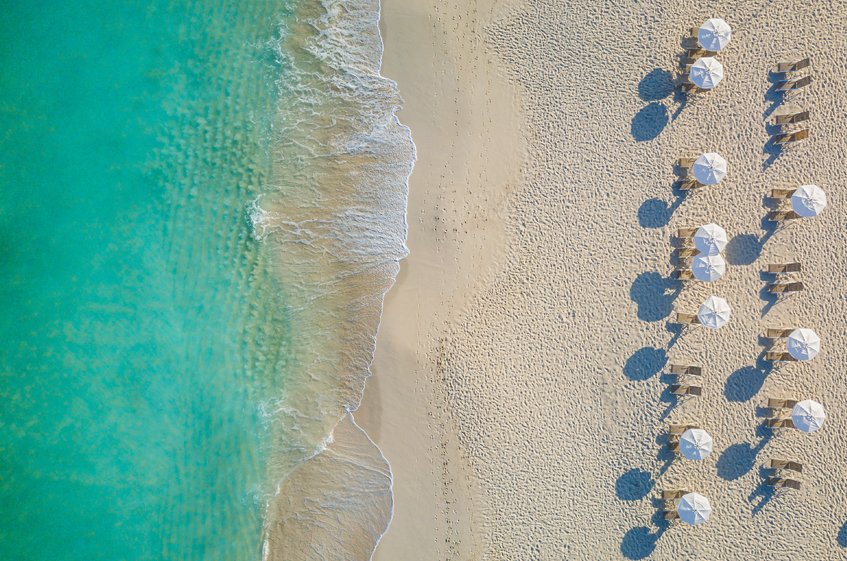 GRACE BAY YEARLY CLIMATE
| MONTH | AVG. HIGH | AVG. LOW | RAINY DAYS | AVERAGE WIND |
| --- | --- | --- | --- | --- |
| JANUARY | 25° C | 25° C | 2.5 | 25.2 km/h |
| FEBRUARY | 25° C | 24° C | 2.8 | 25.2 km/h |
| MARCH | 25° C | 24° C | 2.4 | 24.1 km/h |
| APRIL | 26° C | 25° C | 2.5 | 23.2 km/h |
| MAY | 27° C | 26° C | 5.8 | 23 km/h |
| JUNE | 28° C | 27° C | 3.7 | 24.8 km/h |
| JULY | 28° C | 28° C | 1.9 | 26.6 km/h |
| AUGUST | 29° C | 28° C | 3.3 | 25.1 km/h |
| SEPTEMBER | 29° C | 28° C | 4.1 | 21.9 km/h |
| OCTOBER | 28° C | 27° C | 5.7 | 21.3 km/h |
| NOVEMBER | 27° C | 27° C | 5.2 | 24.4 km/h |
| DECEMBER | 26° C | 25° C | 3.2 | 25.6 km/h |