Cala Goloritze
Sardinia, Italy
WHY WE LOVE GOLORITZE
Sardinia has endless magical beaches, but Cala Goloritze was top-voted by our judges, and it is easy to see why! It is especially unique and known for a majestic limestone pinnacle reaching 143 meters above the cove. The water is so clear that you would think it is from the tap, and the unique limestone cliff formations make this beach stand out. If you go by foot, you have to hike a good 4 km to get there, but once you see it, you will know that you hit the jackpot. If you don't feel like walking, going by boat is a better solution as the sail here is nothing short of amazing. The beach is protected, so you will have to swim to reach the shore, but in this crystal clear water, you won't mind at all!
AVG. ANNUAL TEMP.
16.5° C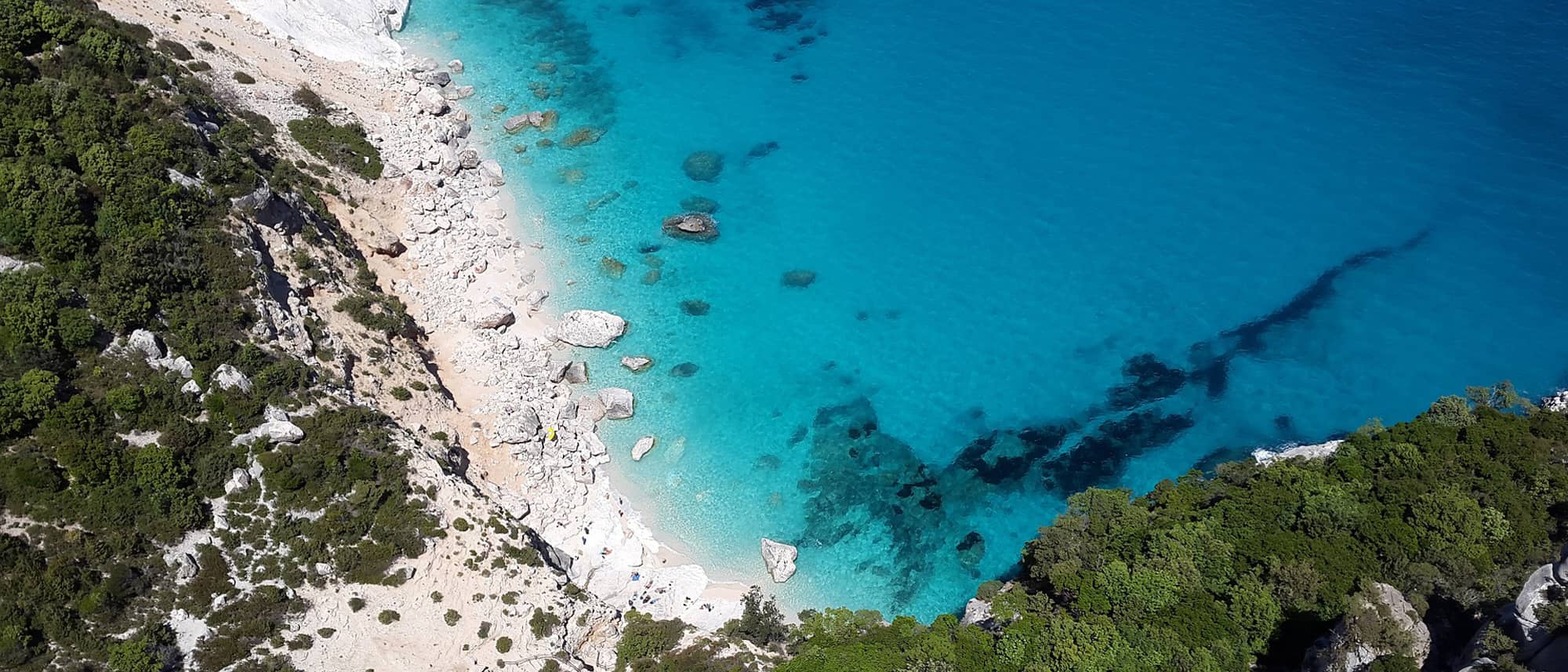 WHEN TO SEE IT AT ITS BEST
Sardinia has a climate very similar to that of Greece, and its summers are truly magical. However, during this season, the island also attracts a significant number of tourists. If you prefer calmer beaches, then it is best to visit Sardinia in May and October when the weather is still pleasant, and the beaches are less crowded. Nevertheless, for the warmest ocean temperatures, the best time to visit is between June and August. One of the most magical spots on the island is Cala Goloritze, but it's no secret, so it's best to arrive early in the day during the summer months to secure a good spot before the beach becomes crowded with fellow beach lovers.

"It is a wild cove, without bathing establishments and with a crystalline sea. It has been a national monument since 1995."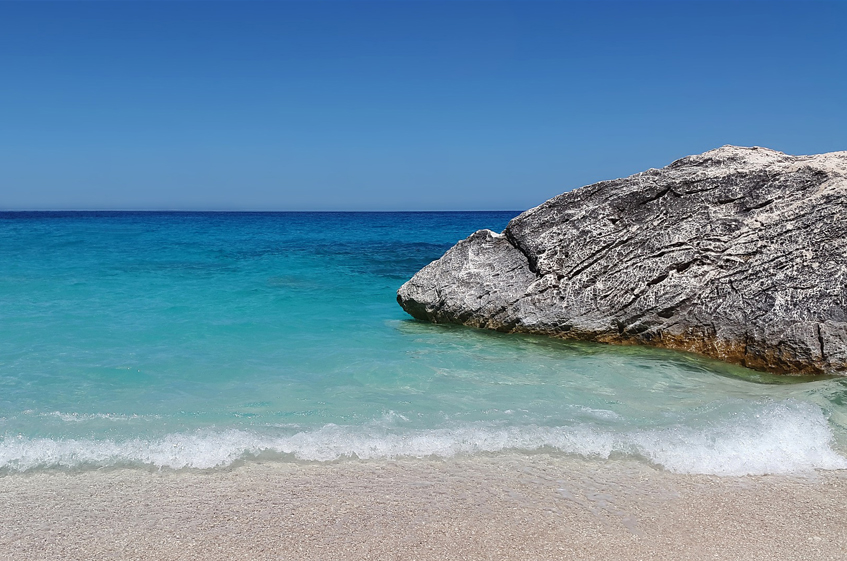 GOLORITZE YEARLY CLIMATE
| MONTH | AVG. HIGH | AVG. LOW | RAINY DAYS | AVERAGE WIND |
| --- | --- | --- | --- | --- |
| JANUARY | 12° C | 7° C | 5.1 | 18.6 km/h |
| FEBRUARY | 13° C | 7° C | 4.7 | 18.6 km/h |
| MARCH | 14° C | 8° C | 4.4 | 17.6 km/h |
| APRIL | 17° C | 10° C | 4.8 | 16.4 km/h |
| MAY | 21° C | 14° C | 3.8 | 13.5 km/h |
| JUNE | 26° C | 18° C | 1.5 | 11.9 km/h |
| JULY | 29° C | 21° C | 0.9 | 11.3 km/h |
| AUGUST | 29° C | 21° C | 1.4 | 11.5 km/h |
| SEPTEMBER | 26° C | 18° C | 3.9 | 13.8 km/h |
| OCTOBER | 21° C | 15° C | 6.2 | 15.6 km/h |
| NOVEMBER | 16° C | 11° C | 7.7 | 18 km/h |
| DECEMBER | 13° C | 8° C | 6.2 | 19.1 km/h |