Photo: Tourism Australia
Whitehaven beach
Queensland, Australia
WHY WE LOVE WHITEHAVEN
Surely you have seen pictures of the Whitsundays, however, Whitehaven Beach is one of those beaches you just have to see to believe. This impeccable beach has piercing white sand so fine it feels like powder under your feet. Consisting of 98.9% pure silica it is renowned as some of the purest sand in the world. The white contrast of the sand to the perfectly turquoise water stretches for over 7 km and will leave any beach lover in absolute awe! Whitehaven is also one of the most remote beaches on the planet, so despite many years of being voted one of the best beaches in the world, it still feels like a calm, serene paradise.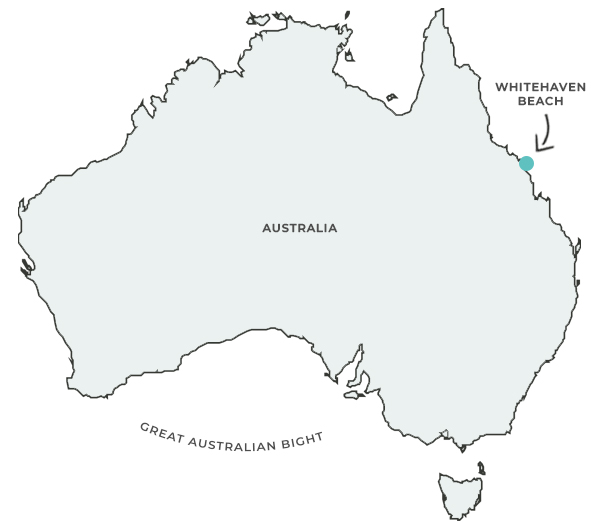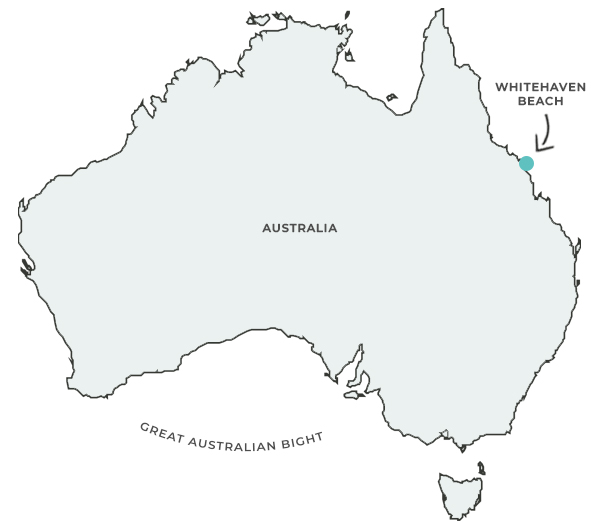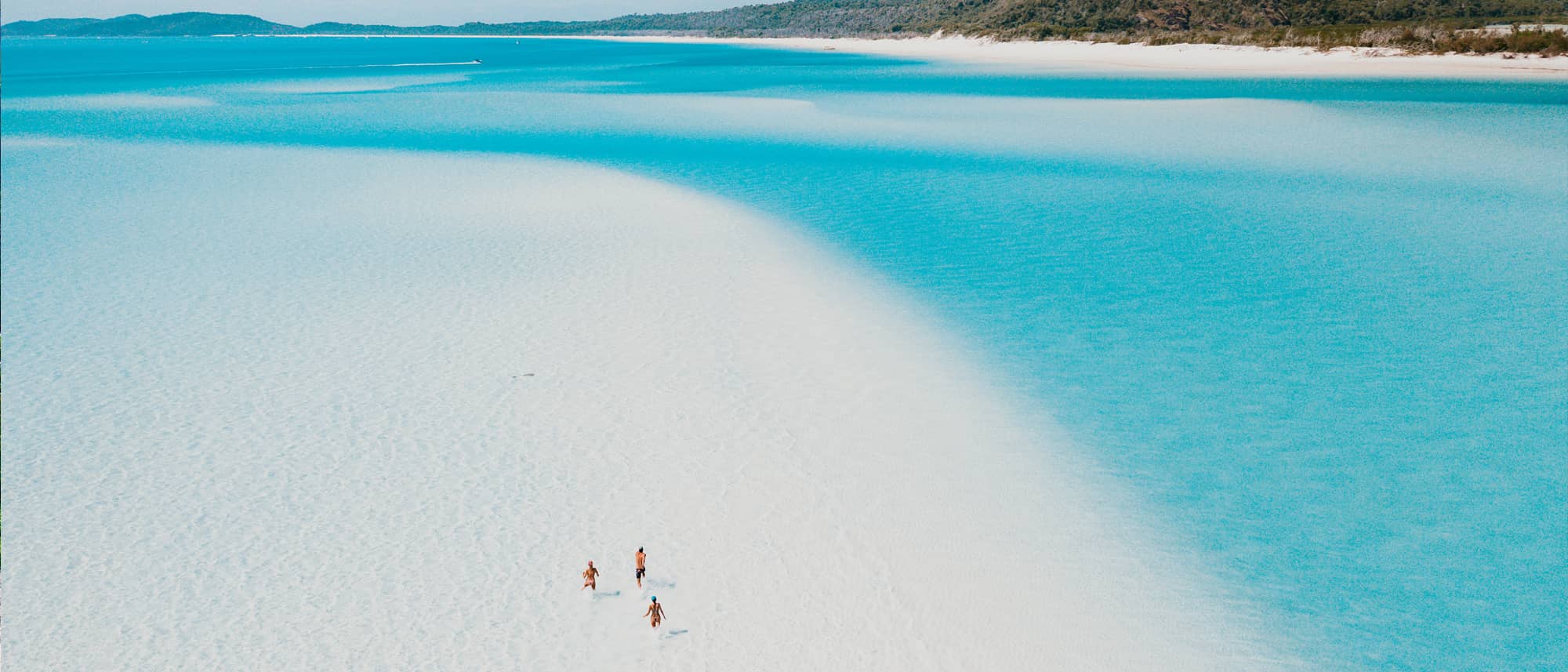 Photo: Tourism Australia
WHEN TO SEE IT AT ITS BEST
The best time to visit Whitehaven Beach and the Whitsundays is during spring, which is from September through November. During this time, the temperatures are comfortable, and the weather is generally dry. This is also the peak season for incredible sailing experiences in the area, with the added bonus of spotting some humpback whales. We recommend an overnight sailing tour, so you have ample time to explore and witness the colors of the area change throughout the day. However, it is worth mentioning that December has the Christmas Holiday, which brings more crowds to the area.
"This uninhabited slice of paradise has silky white sand and crystal clear turquoise water!"
Photo: Tourism Australia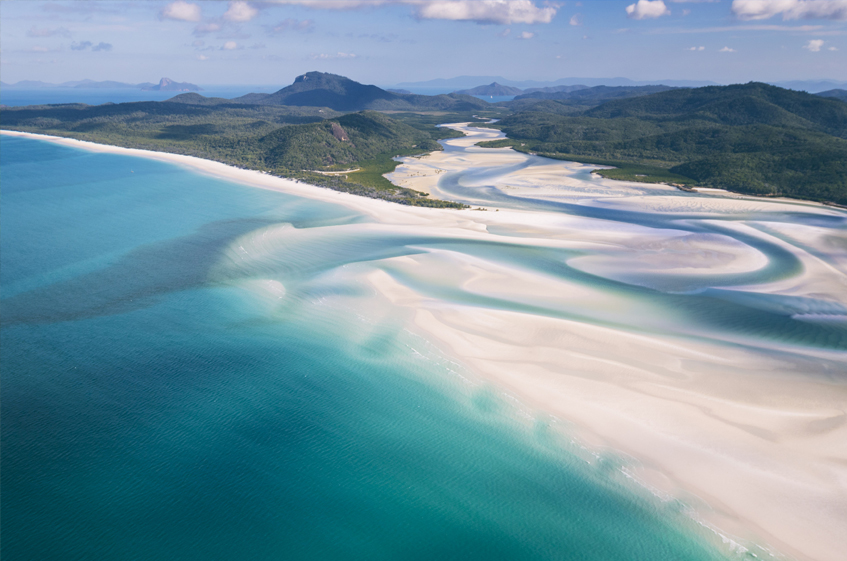 Photo: Tourism Whitsundays
WHITEHAVEN YEARLY CLIMATE
| MONTH | AVG. HIGH | AVG. LOW | RAINY DAYS | AVERAGE WIND |
| --- | --- | --- | --- | --- |
| JANUARY | 29° C | 25° C | 10.6 | 18.9 km/h |
| FEBRUARY | 29° C | 25° C | 10.3 | 19.1 km/h |
| MARCH | 28° C | 25° C | 7.4 | 20.3 km/h |
| APRIL | 26° C | 23° C | 4.1 | 20.1 km/h |
| MAY | 24° C | 21° C | 3 | 18.9 km/h |
| JUNE | 22° C | 19° C | 1.9 | 18 km/h |
| JULY | 21° C | 18° C | 1.1 | 17.5 km/h |
| AUGUST | 22° C | 19° C | 1.2 | 17.4 km/h |
| SEPTEMBER | 24° C | 21° C | 1.1 | 17.3 km/h |
| OCTOBER | 26° C | 22° C | 2.3 | 18.5 km/h |
| NOVEMBER | 28° C | 24° C | 4.8 | 18.6 km/h |
| DECEMBER | 29° C | 25° C | 7.8 | 18.7 km/h |