Photo: Tourism Western Australia
Turquoise Bay
Exmouth, Western Australia
WHY WE LOVE TURQUOISE BAY
Turquoise Bay, located in Western Australia, is one of the most beautiful beaches in the world. With its gorgeous Cape Range as a backdrop and fluffy soft sand, it truly lives up to its name with the most fantastic turquoise water. There are so many shades of blue out there that you'll be mesmerized! Snorkeling at Turquoise Bay is one of the best experiences you'll ever have, with a healthy coral reef and lots of turtles to see. It's no wonder that Turquoise Bay is one of Australia's top beaches, receiving many votes from avid travelers.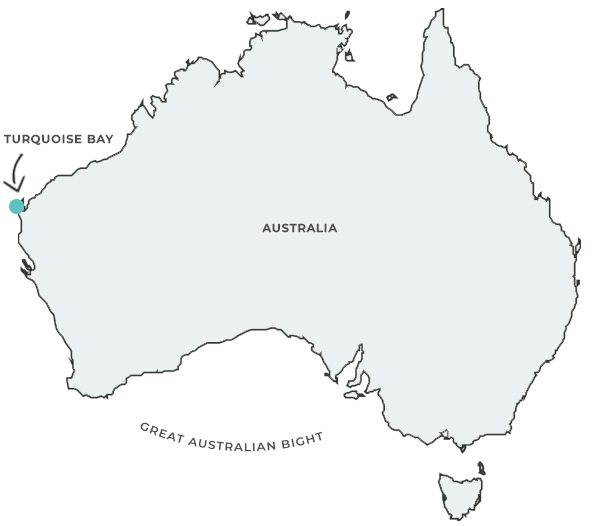 AVG. ANNUAL TEMP.
24.5° C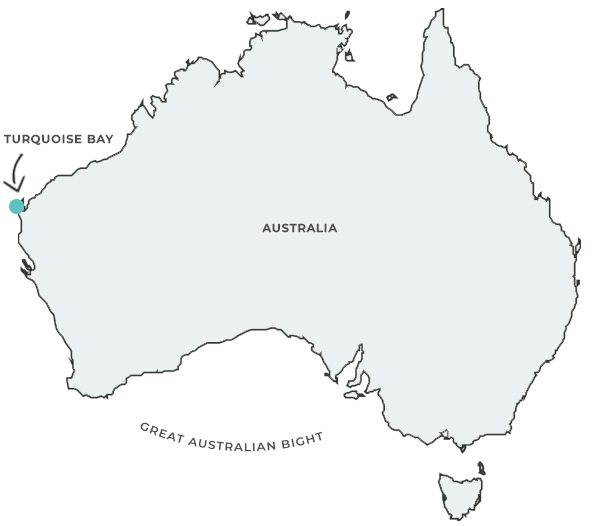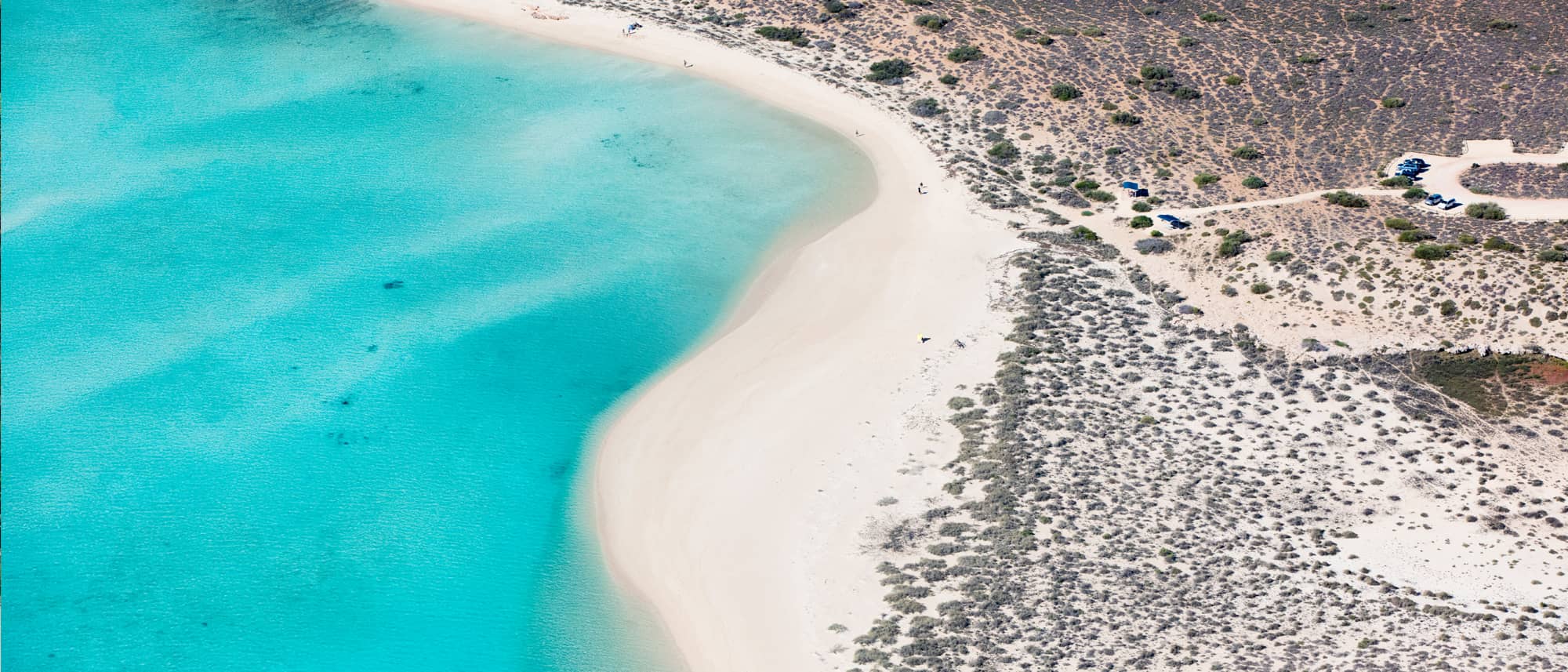 Photo: Tourism Western Australia
WHEN TO SEE IT AT ITS BEST
Turquoise Bay is open year-round and is always a glorious spot to visit. If you want to swim in that spectacular water when it's at its warmest, go during the summer months, which are from December to mid-April. However, be aware that it can get very hot during this time, which is why many say that the best time to go is from April to October. The days will be sunny and warm, and it will be more comfortable to explore Cape Range National Park without scorching hot temperatures. Be sure to read the signs about low and high tides and currents in the area when planning to swim or snorkel.
"It has it all! White sand, crystal clear, warm, turquoise water, the best snorkeling with a healthy coral reef and so many turtles all set against a breathtaking backdrop of the Cape Range. "
Photo: Tourism Western Australia
TURQUOISE BAY YEARLY CLIMATE
| MONTH | AVG. HIGH | AVG. LOW | RAINY DAYS | AVERAGE WIND |
| --- | --- | --- | --- | --- |
| JANUARY | 36° C | 23° C | 2.4 | 22.8 km/h |
| FEBRUARY | 36° C | 24° C | 3.5 | 20.8 km/h |
| MARCH | 35° C | 23° C | 2.3 | 19.8 km/h |
| APRIL | 32° C | 21° C | 1.8 | 17.7 km/h |
| MAY | 28° C | 17° C | 3.3 | 17.1 km/h |
| JUNE | 24° C | 14° C | 3.9 | 17.8 km/h |
| JULY | 24° C | 12° C | 2.4 | 18.3 km/h |
| AUGUST | 26° C | 13° C | 1.1 | 19.2 km/h |
| SEPTEMBER | 28° C | 15° C | 0.3 | 22 km/h |
| OCTOBER | 32° C | 17° C | 0.1 | 24.2 km/h |
| NOVEMBER | 33° C | 19° C | 0.3 | 24.8 km/h |
| DECEMBER | 35° C | 21° C | 0.7 | 24.5 km/h |