Trunk Bay
St. John, US Virgin Islands
WHY WE LOVE TRUNK BAY
Often called the most pristine beach in the Caribbean, there is a reason why this fantastic beach received so many votes for our list again this year. Protected in a lush environment in the Virgin Islands National Park, this beach - unlike many in the Caribbean - doesn't have a backdrop of cement buildings or busy businesses. It feels pure and natural! It is named after the Leatherback turtle which is endemic to this area and locally known as trunks. With clear water, ivory soft sand and plenty of shade this is definitely a place to chill for an entire day while simply enjoying and exploring one of the very best beaches in the world!
AVG. ANNUAL TEMP.
27.3° C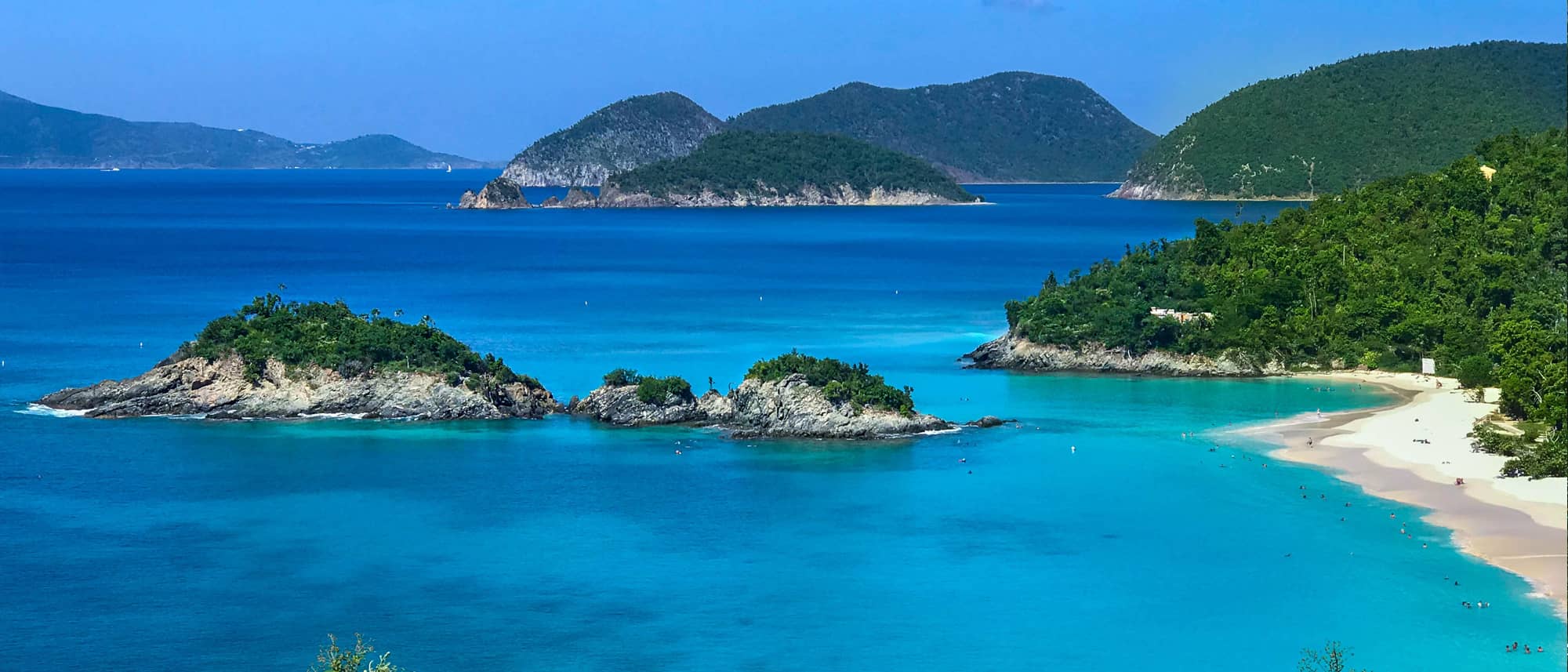 WHEN TO SEE IT AT ITS BEST
For an optimal visit to the US Virgin Islands, we recommend traveling between mid-April and June. During this time, hurricane season has yet to start and peak tourism has ended. Although hurricane season runs from June to the end of November, most hurricanes occur between August to October. The climate is hot year-round, making it perfect for taking a dip in the beautiful turquoise sea. For a serene experience at Trunk Bay, it is advisable to arrive early for sunrise to avoid the crowds.

"One of the world's most picturesque beaches, this spot has clear blue waters, sparkling white sand, and a beautiful mountain backdrop."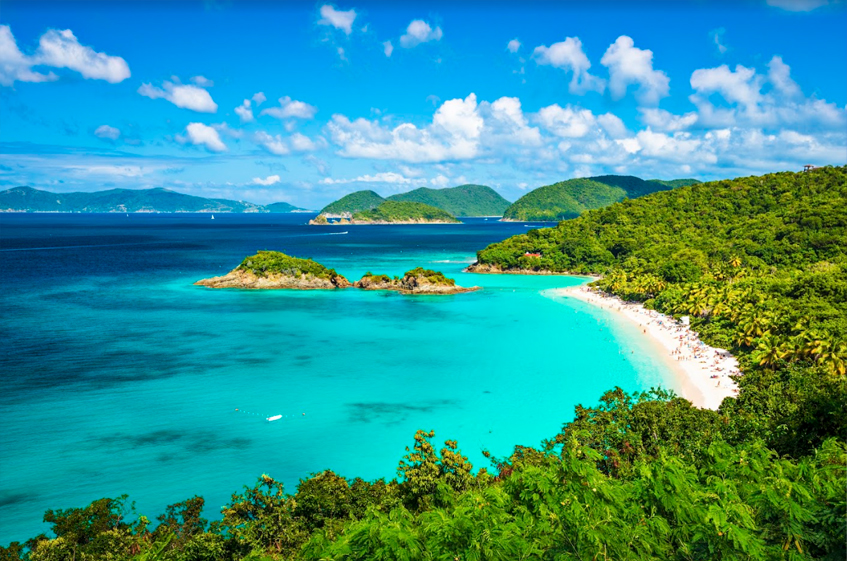 TRUNK BAY YEARLY CLIMATE
| MONTH | AVG. HIGH | AVG. LOW | RAINY DAYS | AVERAGE WIND |
| --- | --- | --- | --- | --- |
| JANUARY | 28° C | 23° C | 3.5 | 24.4 km/h |
| FEBRUARY | 28° C | 23° C | 3 | 24.2 km/h |
| MARCH | 29° C | 23° C | 2.9 | 22.6 km/h |
| APRIL | 29° C | 24° C | 4.6 | 21.5 km/h |
| MAY | 30° C | 25° C | 8.4 | 21.6 km/h |
| JUNE | 31° C | 26° C | 5.9 | 24 km/h |
| JULY | 31° C | 26° C | 6.4 | 25.6 km/h |
| AUGUST | 31° C | 26° C | 7.8 | 23.7 km/h |
| SEPTEMBER | 31° C | 26° C | 9.9 | 20.7 km/h |
| OCTOBER | 31° C | 26° C | 9.7 | 19.5 km/h |
| NOVEMBER | 30° C | 25° C | 8.4 | 22.2 km/h |
| DECEMBER | 29° C | 24° C | 5.3 | 24.3 km/h |