Seven Mile Beach
Grand Cayman, Cayman Islands
WHY WE LOVE SEVEN MILE
A true Caribbean paradise! Lazy palm trees tilted at 30-degree angles almost brush the opaque sand, while turquoise water gently streams over the beach, creating a flawless soundtrack. A relaxing stroll down this seemingly endless 7-mile beach is sure to wash away your stress, and the bright clear water will immediately cleanse your mind. After a perfect day spent at the beach, you can explore some of the boutique shops, restaurants, and bars, just a short walk away.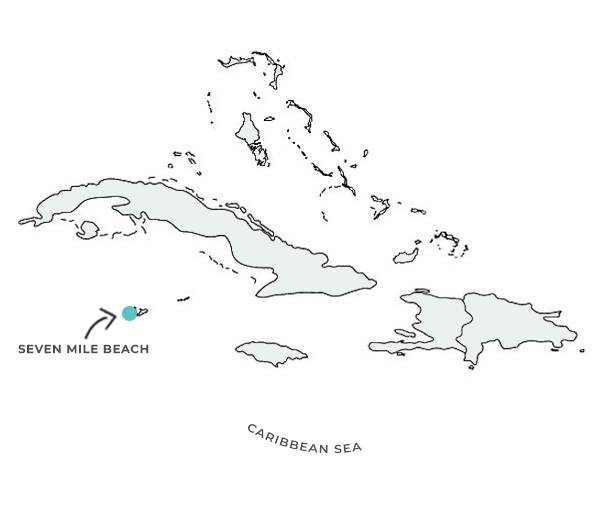 AVG. ANNUAL TEMP.
27.6° C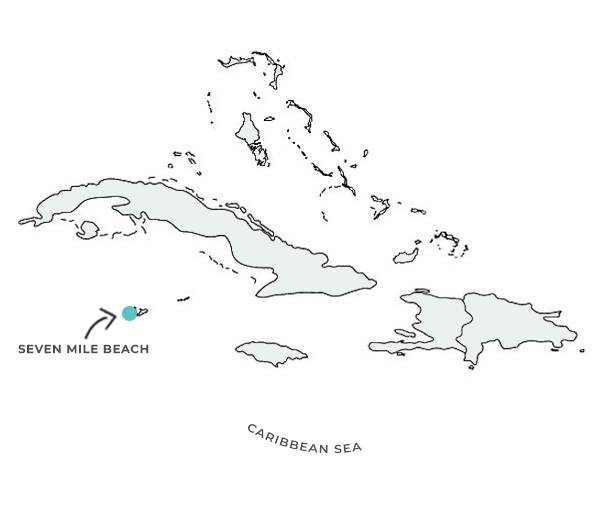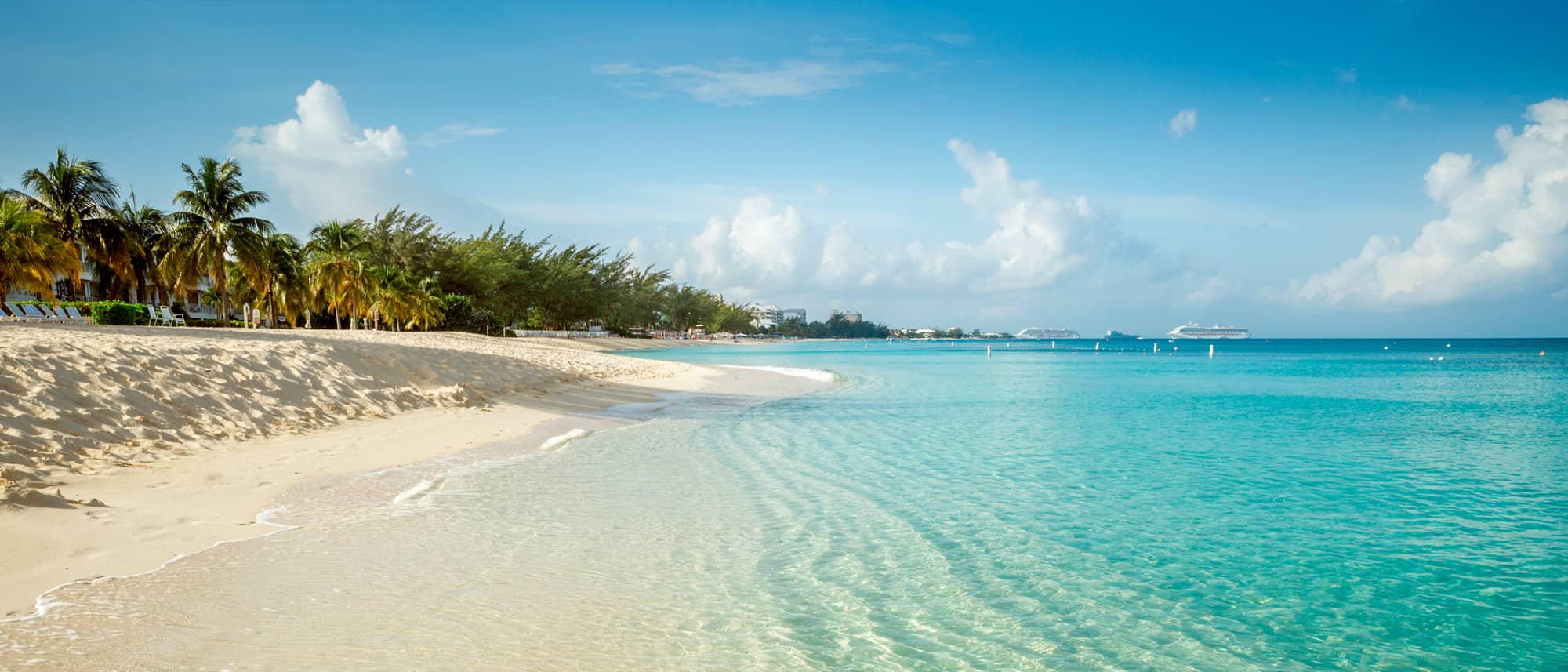 WHEN TO SEE IT AT ITS BEST
To avoid running into tropical storms and hurricanes, avoid visiting the Caymans from June to November, especially September, which is the worst month for storms with lots of rain and wind. However, if you're looking for a more budget-friendly trip, it could be cheaper during this time. With great temperatures year-round, you'll always want to have fun at the beaches, even with some rainfall. If you do go between March and June, hotel rates drop slightly as it's after the worst peak season. April is especially ideal with warm weather and amazing sea temperatures at Seven Mile Beach.

"With gin clear water lapping impossibly white sand and a balmy year-round temperature, Seven Mile Beach is my #1!"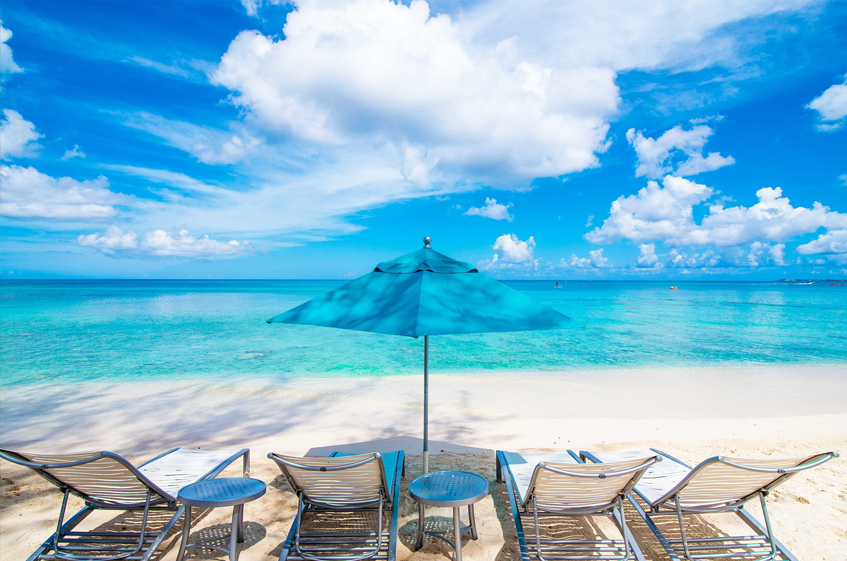 SEVEN MILE YEARLY CLIMATE
| MONTH | AVG. HIGH | AVG. LOW | RAINY DAYS | AVERAGE WIND |
| --- | --- | --- | --- | --- |
| JANUARY | 28° C | 24° C | 2.5 | 24.1 km/h |
| FEBRUARY | 28° C | 24° C | 1.8 | 23 km/h |
| MARCH | 29° C | 24° C | 1.5 | 21.7 km/h |
| APRIL | 29° C | 25° C | 1.2 | 19.8 km/h |
| MAY | 30° C | 26° C | 6 | 19.6 km/h |
| JUNE | 31° C | 27° C | 8.6 | 20.6 km/h |
| JULY | 32° C | 27° C | 5.5 | 19.7 km/h |
| AUGUST | 32° C | 27° C | 6.8 | 18 km/h |
| SEPTEMBER | 31° C | 27° C | 10.3 | 17.6 km/h |
| OCTOBER | 30° C | 26° C | 11.2 | 20.3 km/h |
| NOVEMBER | 29° C | 25° C | 7.2 | 24.5 km/h |
| DECEMBER | 28° C | 24° C | 3.8 | 25 km/h |