WHY WE LOVE SALINES
Plage Des Salines, also known as Salines Beach, in Martinique is absolutely stunning! This long strip of the most perfect white sand is accompanied by coconut palms gently drooping above the incredibly clear turquoise water. You can bring your own lunch and enjoy it at one of the public picnic tables or indulge in some local cuisine at one of the few small restaurants along the beach. Salines Beach is perfect for families with calmer seas and plenty of shade. The beach is so long that you are almost always guaranteed your own little slice of paradise here.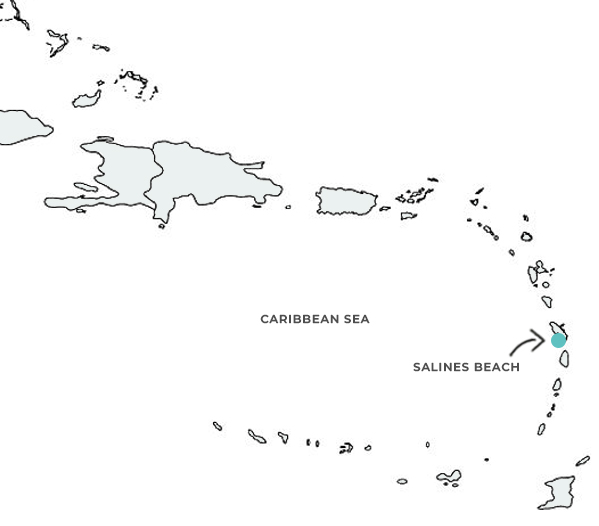 AVG. ANNUAL TEMP.
26.5° C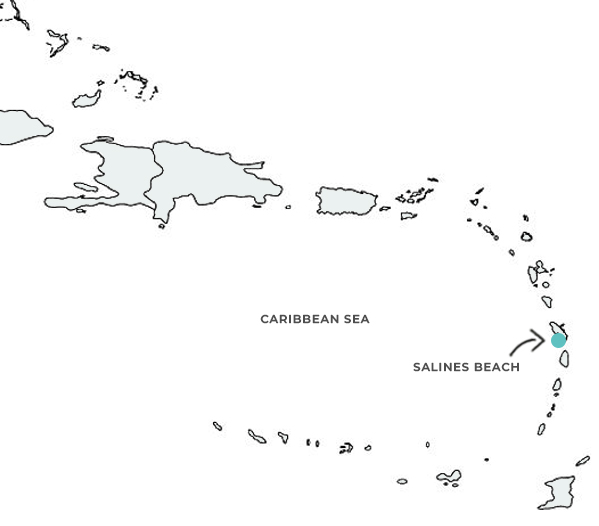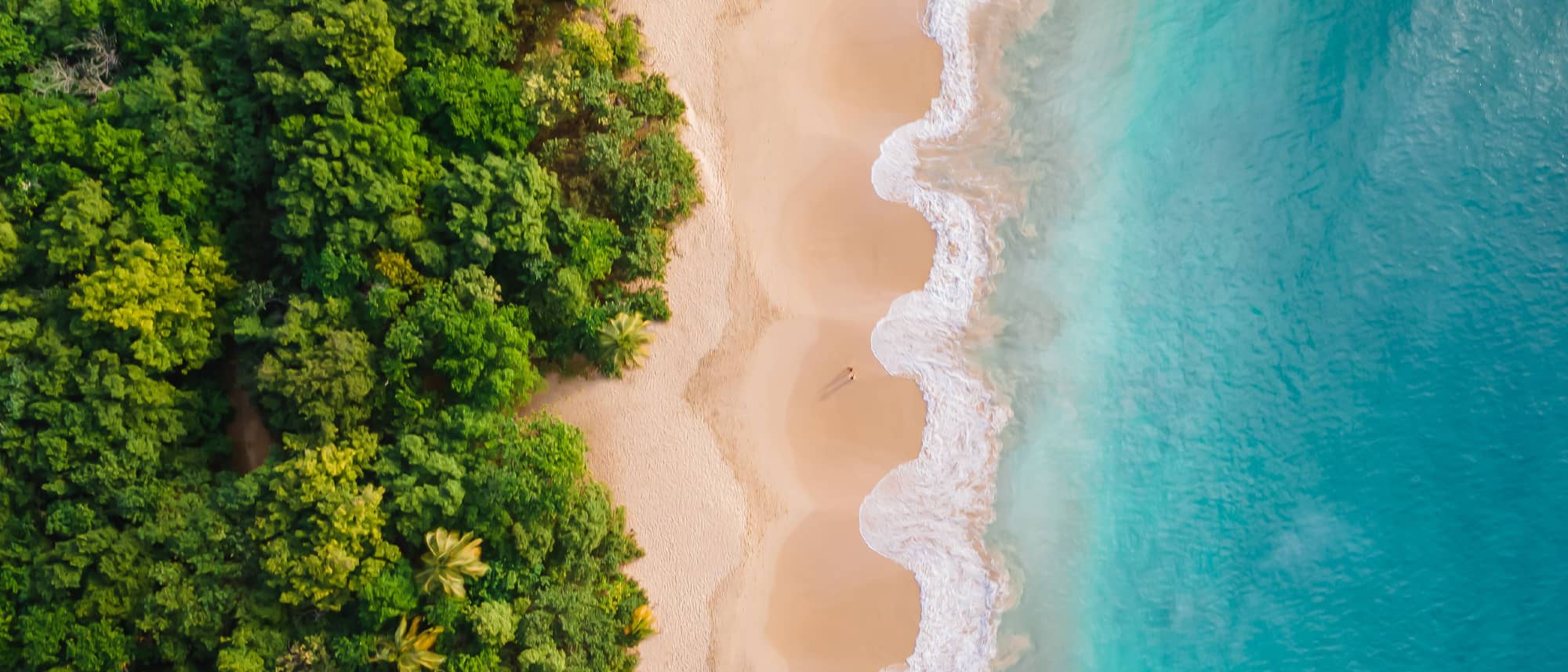 WHEN TO SEE IT AT ITS BEST
Martinique is an excellent place to visit year-round, but the best time to go is between December and April due to the mild climate and no chance of hurricanes. Hurricane season runs from June to December. If you're looking for a shoulder season with fewer people but still great weather, mid-April to late May is an excellent time to visit. Salines Beach, or Plage des Salines, can be experienced differently depending on when you go. If you arrive mid-day on the weekend, parking will be difficult, and there will be many people around, making it hard to find shade. But if you come during the week and arrive early, you can enjoy this slice of heaven in calm solitude.

"The local community, the perfect white sand, the crystal clear sea and definitely for the turtles that are born there."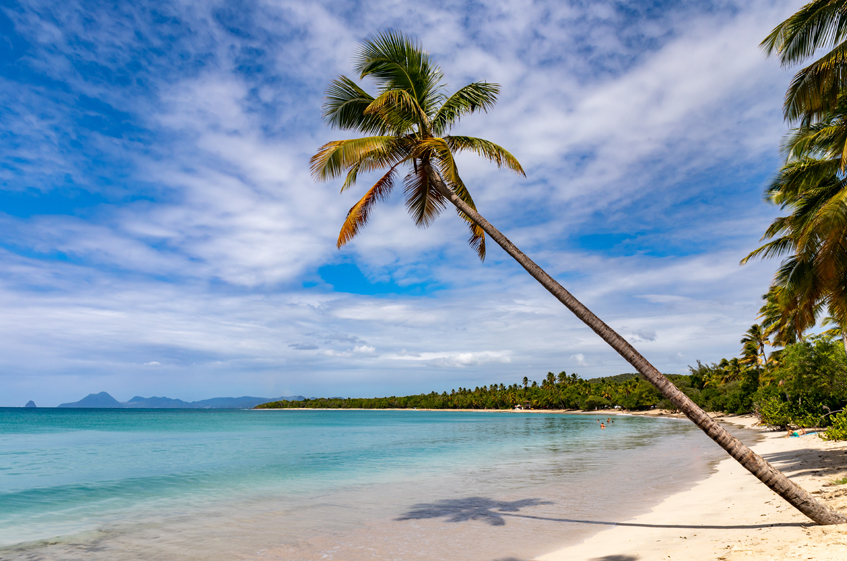 SALINES YEARLY CLIMATE
| MONTH | AVG. HIGH | AVG. LOW | RAINY DAYS | AVERAGE WIND |
| --- | --- | --- | --- | --- |
| JANUARY | 28° C | 23° C | 8.7 | 27.9 km/h |
| FEBRUARY | 28° C | 23° C | 5.8 | 27.6 km/h |
| MARCH | 28° C | 23° C | 6.4 | 25.9 km/h |
| APRIL | 29° C | 23° C | 7.9 | 25 km/h |
| MAY | 30° C | 25° C | 9.1 | 25.6 km/h |
| JUNE | 30° C | 25° C | 11.3 | 28 km/h |
| JULY | 30° C | 25° C | 13.6 | 27.4 km/h |
| AUGUST | 30° C | 25° C | 14.1 | 24.1 km/h |
| SEPTEMBER | 30° C | 24° C | 13.4 | 21.3 km/h |
| OCTOBER | 30° C | 24° C | 13.8 | 21.3 km/h |
| NOVEMBER | 29° C | 24° C | 13.8 | 23.7 km/h |
| DECEMBER | 28° C | 23° C | 10.4 | 26.3 km/h |