WHY WE LOVE RADHANGAR
If you're in the mood for tropical vibes, Radhanagar Beach is one of Asia's best and most gorgeous beaches, where you can truly connect with nature. With blinding white sand, perfect emerald blue water, and a rainforest bordering the beach, it's an ideal swimming and diving destination. This is one of the most lusted-after beaches in India and the world, where you can kick back, relax, and bask in the beauty of your surroundings.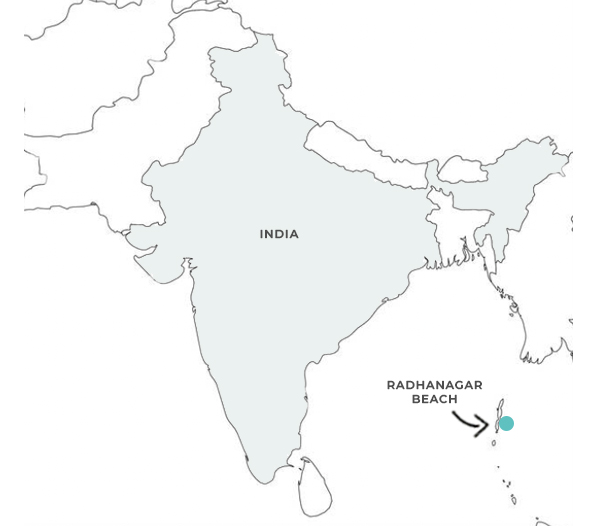 AVG. ANNUAL TEMP.
27.7° C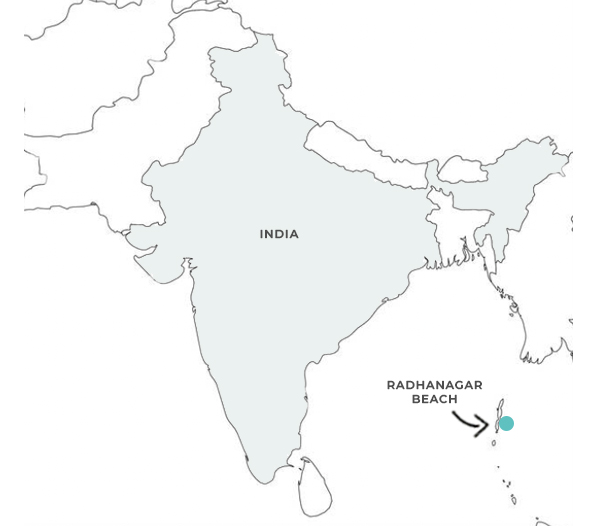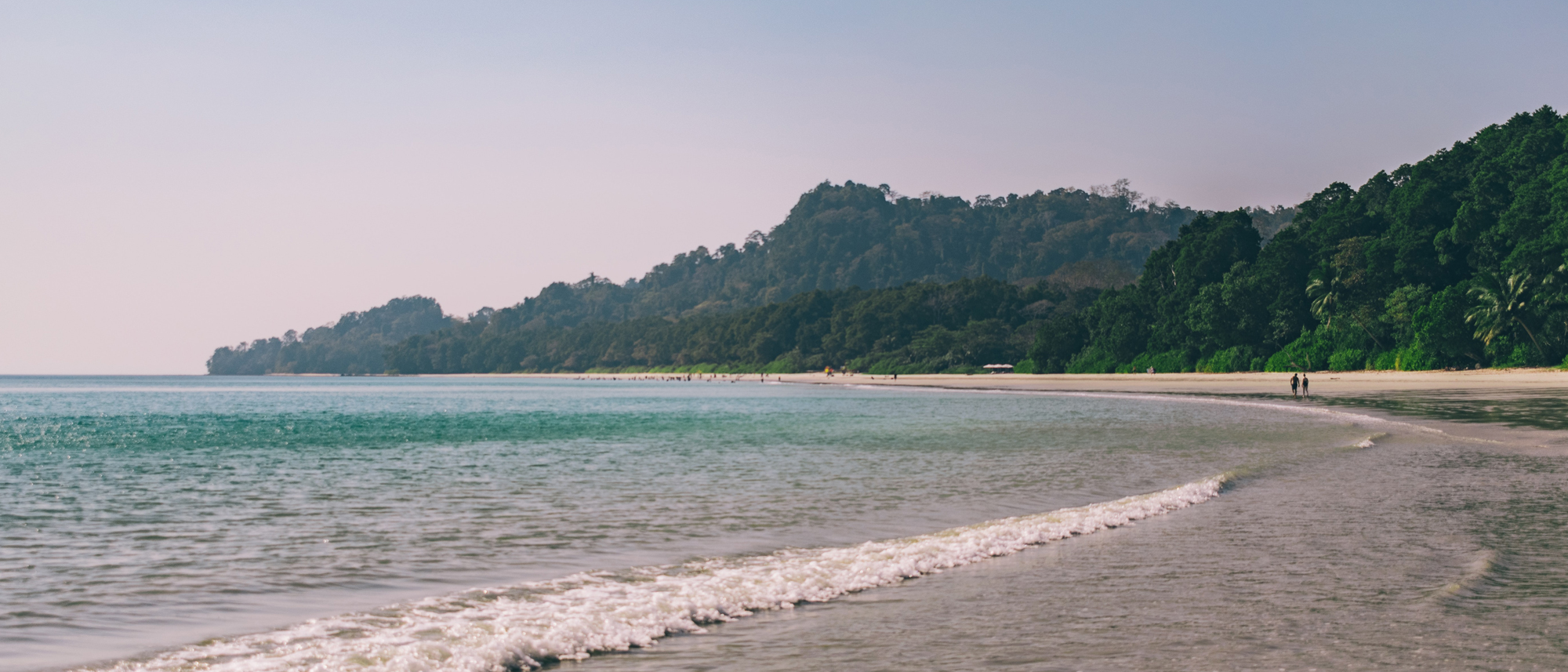 WHEN TO SEE IT AT ITS BEST
The best time to visit Havelock Island in the Andaman and Nicobar Islands is from October to May, before and after the monsoon season that runs from June to September. This is the ideal time for water activities like scuba diving and snorkeling. The sunniest days are from November to February, but keep in mind that the beach can be busier during this time. Radhanagar Beach is most lively between 9 am to 3 pm, so if you prefer a quieter experience, consider arriving before or after those hours.
"Unspoiled & impeccable waves away from the rollicking of the civilization!"
RADHANGAR YEARLY CLIMATE
| MONTH | AVG. HIGH | AVG. LOW | RAINY DAYS | AVERAGE WIND |
| --- | --- | --- | --- | --- |
| JANUARY | 29° C | 24° C | 2 | 18.5 km/h |
| FEBRUARY | 30° C | 24° C | 1.3 | 14.8 km/h |
| MARCH | 31° C | 25° C | 2 | 11.1 km/h |
| APRIL | 32° C | 26° C | 6.2 | 10.3 km/h |
| MAY | 31° C | 26° C | 20.1 | 19 km/h |
| JUNE | 30° C | 26° C | 22.7 | 27.3 km/h |
| JULY | 29° C | 26° C | 23.8 | 27.6 km/h |
| AUGUST | 29° C | 26° C | 23.3 | 26.8 km/h |
| SEPTEMBER | 29° C | 25° C | 22.7 | 21.3 km/h |
| OCTOBER | 30° C | 25° C | 17 | 15.5 km/h |
| NOVEMBER | 30° C | 26° C | 13 | 17.6 km/h |
| DECEMBER | 30° C | 25° C | 5.8 | 20 km/h |