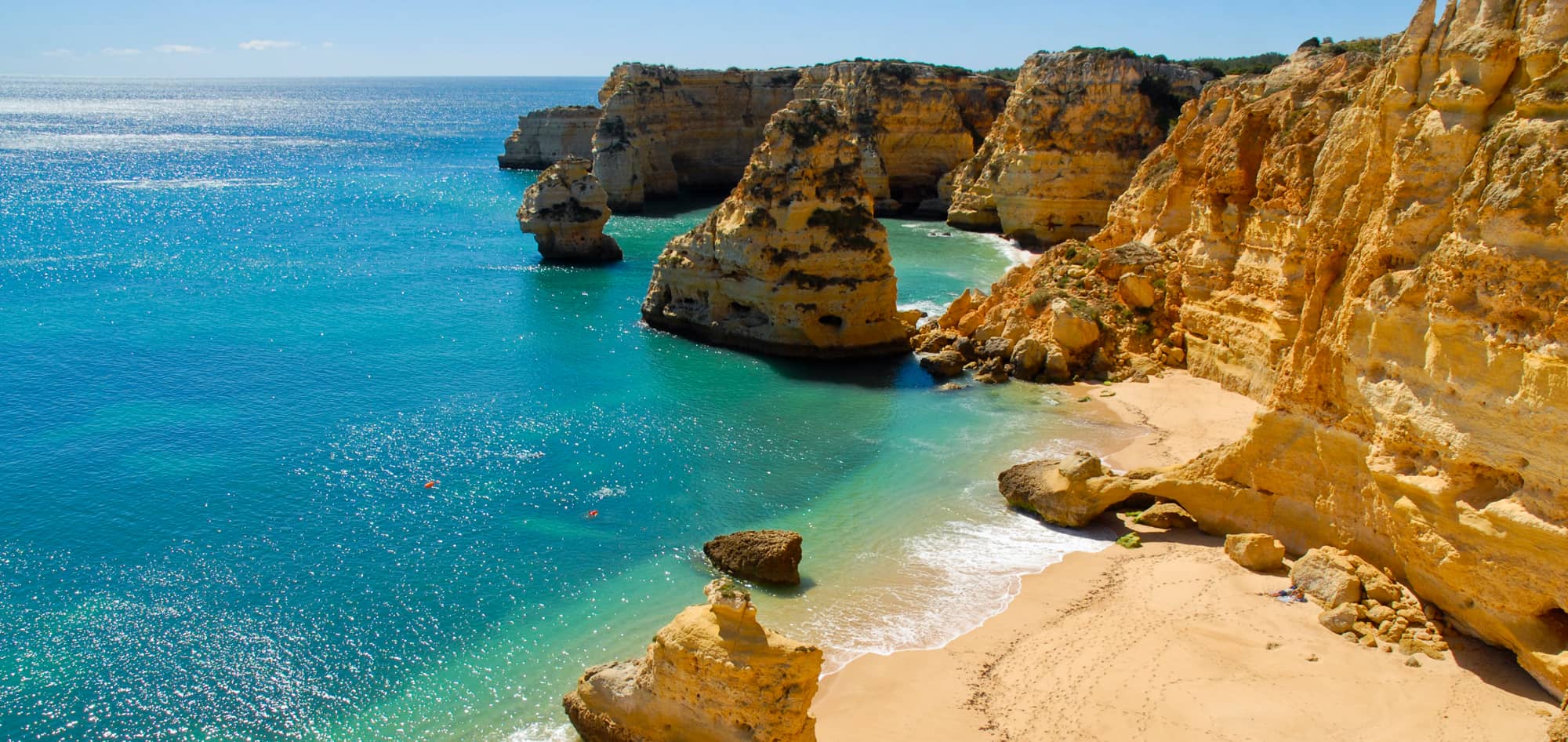 Photo: Luis da Cruz
Praia da Marinha
Algarve, Portugal
WHY WE LOVE MARINHA
Welcome to Praia de Marinha in the Algarve, a world-renowned and award-winning beach that has been named one of the most beautiful beaches in Europe and the world numerous times. With a series of caves hidden among the orange limestone rocks, and waters so crystal clear they will take your breath away, this is a must-visit on your trip to Portugal! It is one of the most sheltered beaches in the central Algarve, offering great swimming opportunities. With its iconic cliffs and the vibrant tapestry of colors surrounding this beach, it also makes it a beacon of creativity for photographers and artists looking for breathtaking inspiration.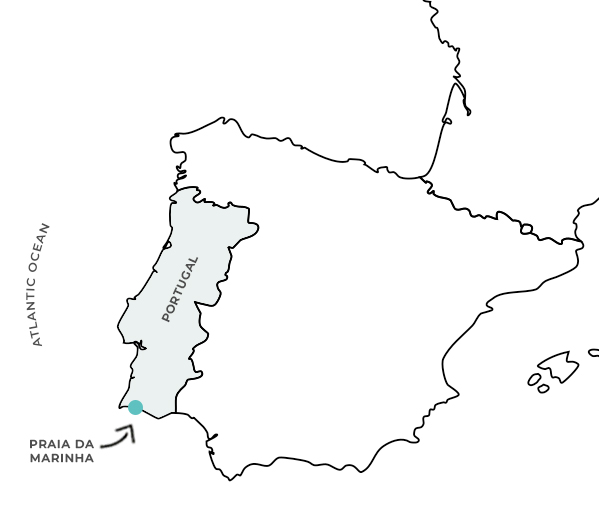 AVG. ANNUAL TEMP.
17.6° C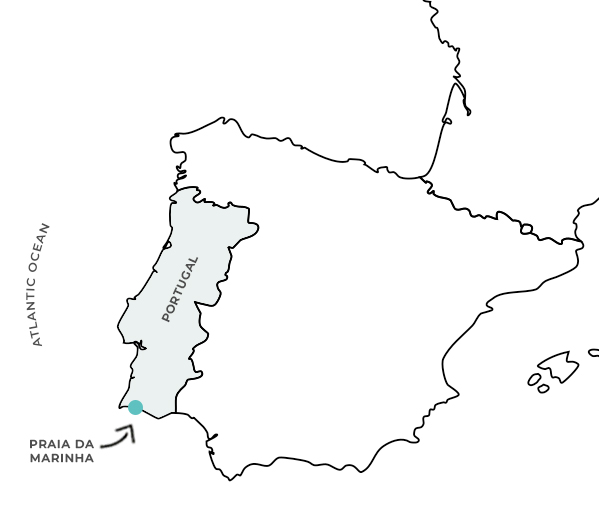 WHEN TO SEE IT AT ITS BEST
The Algarve's Mediterranean climate is magical, with hot, dry summers and mild winters. There is absolutely something to do here any month of the year, but the best time to sunbathe on the glorious beaches and take a dip in the ocean is between June and August. July is the hottest month of the year in the Algarve. Like most beaches in Europe during summertime, Praia da Marinha will be busy, but if you go in the spring (April to May) or fall (mid-September to October), you will find times when you might have it almost to yourself. This could make your experience of enjoying this beach so much better, as you can truly soak in the natural beauty without the peak season crowds. If you're visiting during the summer, just make sure to come early as parking fills up fast. You can also visit and enjoy it from the cliffs above, especially during sunset, as the colors are beyond fantastic!
"This beach has unique rock formations that make it beautiful from sunrise to sunset."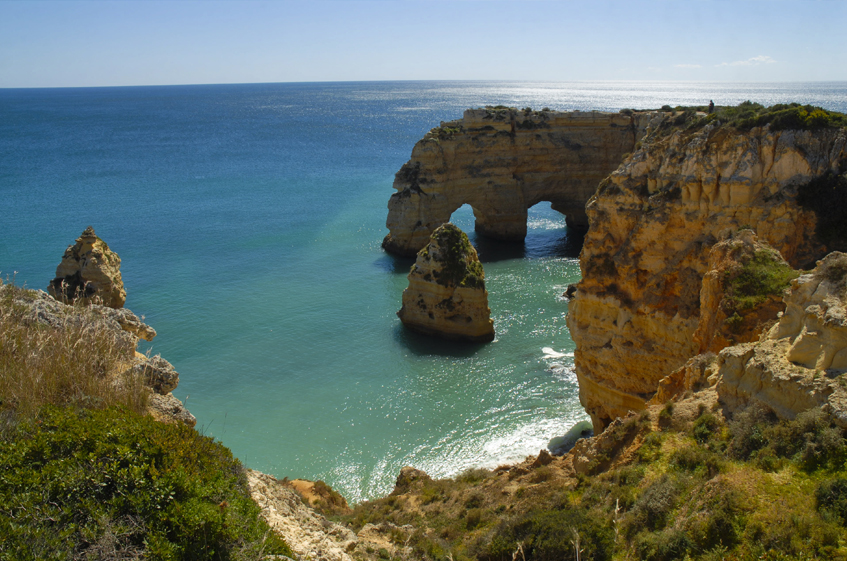 MARINHA YEARLY CLIMATE
| MONTH | AVG. HIGH | AVG. LOW | RAINY DAYS | AVERAGE WIND |
| --- | --- | --- | --- | --- |
| JANUARY | 16° C | 9° C | 6.3 | 19.9 km/h |
| FEBRUARY | 16° C | 10° C | 5.1 | 20.3 km/h |
| MARCH | 18° C | 11° C | 4.7 | 19.8 km/h |
| APRIL | 19° C | 13° C | 4.9 | 19.4 km/h |
| MAY | 22° C | 15° C | 3.1 | 18.5 km/h |
| JUNE | 25° C | 17° C | 0.9 | 18 km/h |
| JULY | 27° C | 19° C | 0.2 | 18.2 km/h |
| AUGUST | 27° C | 19° C | 0.4 | 17.3 km/h |
| SEPTEMBER | 25° C | 18° C | 2.2 | 16.2 km/h |
| OCTOBER | 22° C | 16° C | 5.9 | 17.6 km/h |
| NOVEMBER | 19° C | 13° C | 7 | 19.5 km/h |
| DECEMBER | 17° C | 10° C | 7.6 | 20.6 km/h |