Pipe Creek Sandbar
Exumas, Bahamas
WHY WE LOVE PIPE CREEK
A beach consisting only of salt-white sand, completely surrounded by pristine water and only appearing a few hours a day – this is honestly like a dream! The Exumas in the Bahamas received endless votes for some of the most magical beaches in the world, and if we compiled them all, the Exumas would probably rank higher on the list. But the beach getting the most votes by some of our most qualified judges is the Pipe Creek Sandbar. And it is just that, a sandbar appearing only a few hours a day during low tide. Coming here and feeling the pillow-soft sand and getting lost in the hypnotic blue waters remind you that simplicity is often perfection!
AVG. ANNUAL TEMP.
26.3° C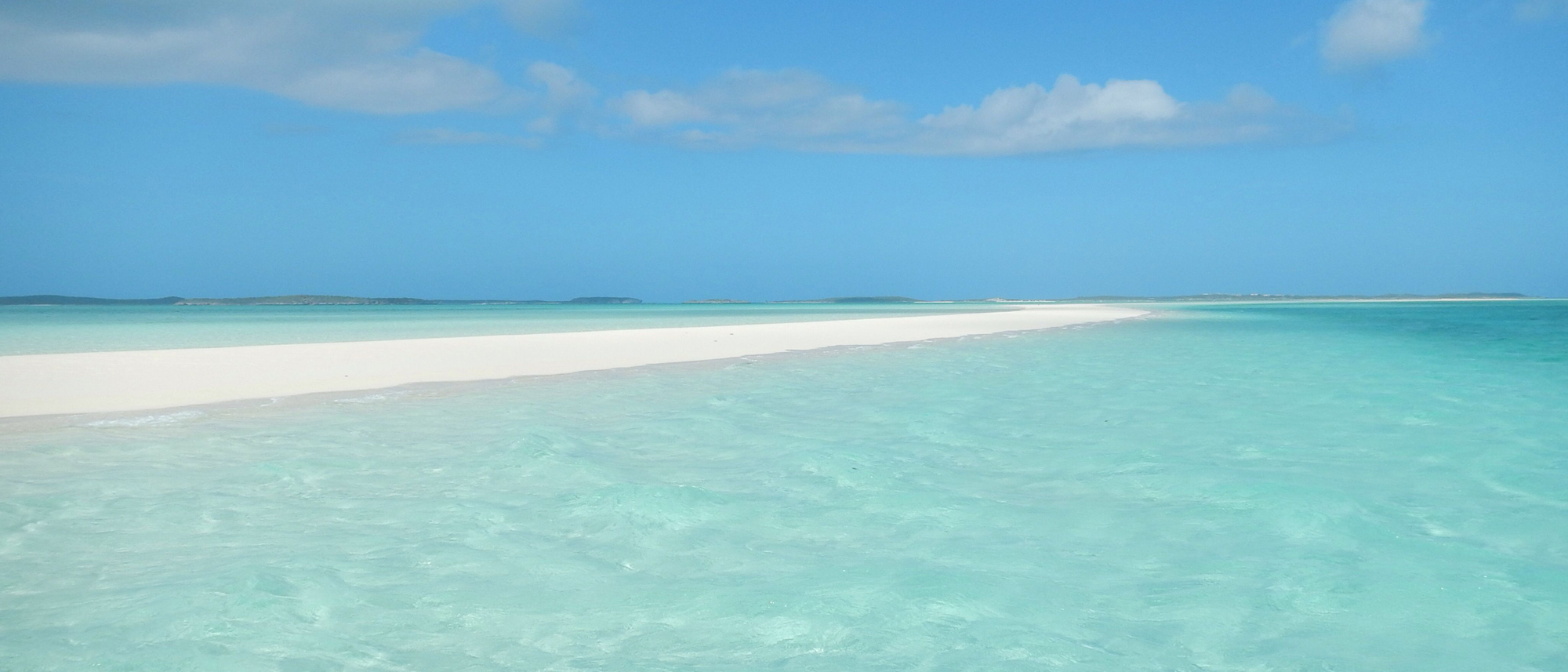 WHEN TO SEE IT AT ITS BEST
The Bahamas boasts wonderful temperatures year-round, but visitors need to be aware of hurricane season which occurs between June 1st and November 30th. Our favorite times to visit the Bahamas are from November to late April or from June to the beginning of July. During these shoulder seasons, the weather is delightful, with fewer clouds and fewer tourists. Pipe Creek Sandbar is an incredible location, but its accessibility is unpredictable due to the fluctuating tides in the Bahamas. The sandbar may not appear until late afternoon on certain days. Booking a tour with a local company is the best way to ensure an extraordinary visit as they know the best times to go on any given day.
"I have never seen a more breathtaking beach, and this moment exists just for a few hours each day at low tide. The Exuma Sandbar proves that there is heaven on earth."
PIPE CREEK YEARLY CLIMATE
| MONTH | AVG. HIGH | AVG. LOW | RAINY DAYS | AVERAGE WIND |
| --- | --- | --- | --- | --- |
| JANUARY | 26° C | 21° C | 2.7 | 23 km/h |
| FEBRUARY | 26° C | 21° C | 2.5 | 22.6 km/h |
| MARCH | 27° C | 22° C | 2.6 | 22.4 km/h |
| APRIL | 28° C | 23° C | 2.9 | 21.4 km/h |
| MAY | 29° C | 24° C | 6.7 | 20.2 km/h |
| JUNE | 31° C | 26° C | 6.8 | 19.4 km/h |
| JULY | 31° C | 26° C | 4.1 | 21 km/h |
| AUGUST | 31° C | 26° C | 4.8 | 20.1 km/h |
| SEPTEMBER | 31° C | 26° C | 6.5 | 18.9 km/h |
| OCTOBER | 30° C | 25° C | 7.4 | 20.7 km/h |
| NOVEMBER | 28° C | 24° C | 4.6 | 24 km/h |
| DECEMBER | 27° C | 22° C | 2.5 | 23.9 km/h |