Piha Beach
Auckland, New Zealand
WHY WE LOVE PIHA
Renowned for its superb surf, this wonderful beach on the west coast, located 40 km from the city of Auckland, is immensely popular with both locals ('kiwis') and tourists, particularly during the summer season. It is appreciated for its rugged natural beauty, and notably, for the iconic centerpiece, Lion Rock. This volcanic monolith features both war memorials and Maori carvings, showcasing the indigenous culture of New Zealand. With its stunning scenery and adventurous spirit, this beach undoubtedly deserves a place on our Top 50 list!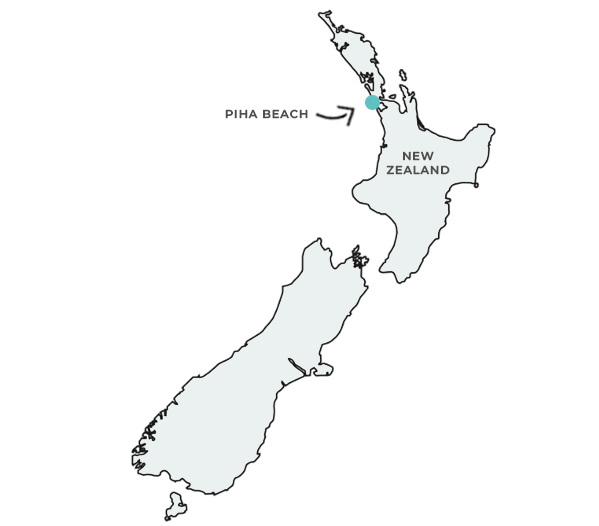 AVG. ANNUAL TEMP.
15.3° C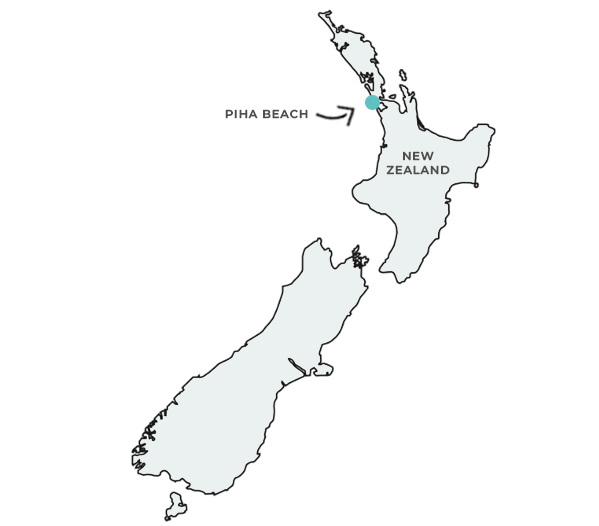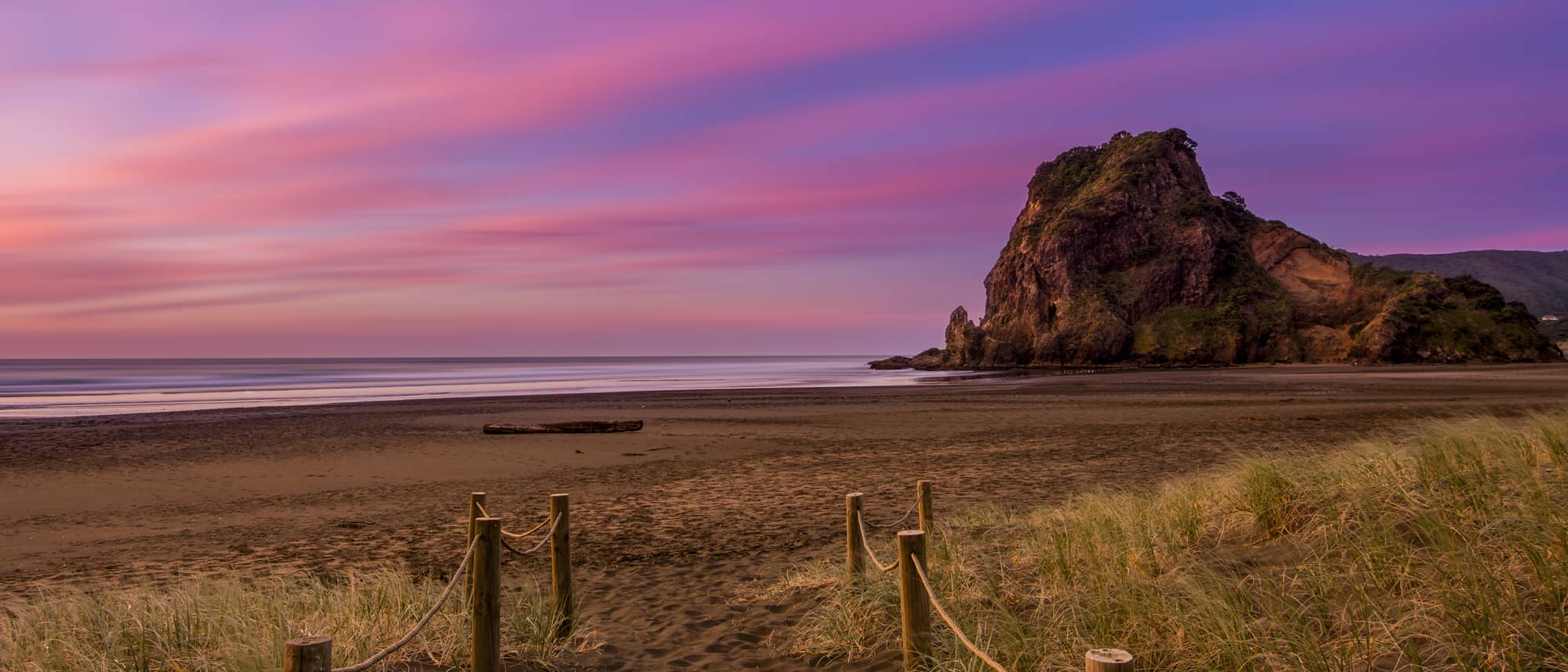 WHEN TO SEE IT AT ITS BEST
New Zealand's summer season is from December to March. If you are interested in outdoor activities and beach days, then this is the ideal time to visit. However, it is important to note that Piha Beach has specific gate access hours, which you should check before going. Generally, the gate access hours are from 8 am to 7 pm or 9 pm, depending on the time of year. It is important to be aware that the beach and ocean can be quite rough, so designated areas for swimming are provided. Piha Beach is a renowned surf spot, and the waves can be quite wild! 'Lifesavers' are present at the beach as a precautionary measure, but it is still important to follow the signs and flags for your own safety. At low tide, a small pool is formed, known as the Blue Pool, which is popular with both children and adults. Visitors also rave about the stunning sunsets at Piha Beach, so it is definitely worth staying to witness them.

"Black sands that scorch your feet under the summer sun, waves taller than your average NBA player, and the Mufasa-like Lion Rock watching over the (always surprisingly few) surfers and sunbathers."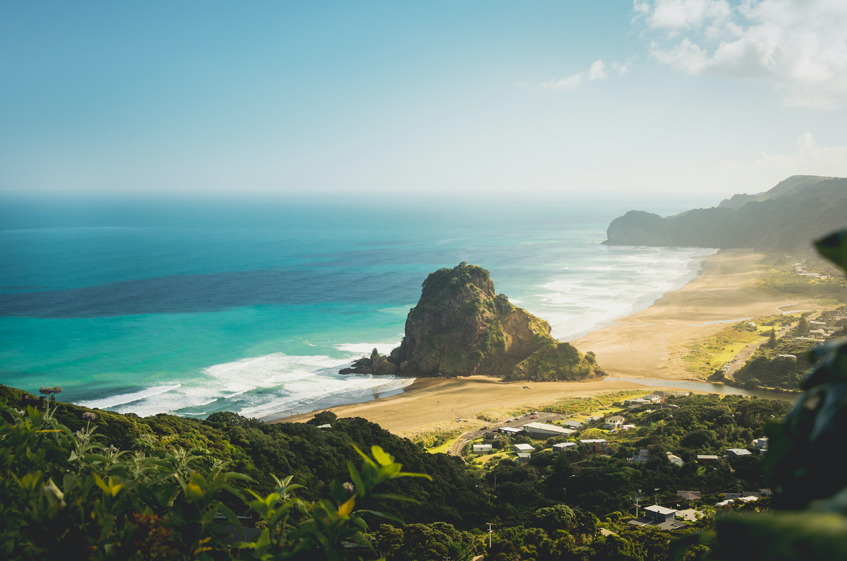 PIHA YEARLY CLIMATE
| MONTH | AVG. HIGH | AVG. LOW | RAINY DAYS | AVERAGE WIND |
| --- | --- | --- | --- | --- |
| JANUARY | 22° C | 17° C | 6.4 | 21.7 km/h |
| FEBRUARY | 22° C | 17° C | 5.6 | 21.2 km/h |
| MARCH | 21° C | 16° C | 6.4 | 21.9 km/h |
| APRIL | 19° C | 14° C | 7.2 | 21.9 km/h |
| MAY | 17° C | 12° C | 9.8 | 24.5 km/h |
| JUNE | 15° C | 10° C | 11.2 | 25.9 km/h |
| JULY | 14° C | 9° C | 12.2 | 25.9 km/h |
| AUGUST | 14° C | 9° C | 11.5 | 25.3 km/h |
| SEPTEMBER | 15° C | 10° C | 10.1 | 25.5 km/h |
| OCTOBER | 16° C | 12° C | 8.9 | 25.5 km/h |
| NOVEMBER | 18° C | 13° C | 7.2 | 24.3 km/h |
| DECEMBER | 20° C | 15° C | 7.5 | 22.7 km/h |