Pasjaca Beach
Konavle, Croatia
WHY WE LOVE PASJACA
This small hidden sand and gravel beach is located in the Konavle region in southern Croatia, and it is another one of those beaches you have to work a little to get to, but you will be rewarded with the most fantastic prize at the end. As it is located below cliffs, you have to walk steeply around the edge of a cliff to reach this beach loved by locals in the area. The rock formations are stunning, and the water is so inviting. Be sure to bring your camera as the angles around the cliffs are amazing. Just be prepared for a hard, steep walk back up once you are finally done enjoying this heavenly spot.
AVG. ANNUAL TEMP.
16.8° C
WHEN TO SEE IT AT ITS BEST
Croatia is a magical place to visit, and if you're there to explore the stunning beaches, then June to September are the best months to go, with August having the best sea temperature. In the summer, it's magical to visit for sunlight and maybe some boating, whereas the rest of the year will see more rain. From mid-September to the beginning of May, there's about a 22% chance of rain each day for eight months of the year. Pasjača Beach can get very hot during the day in the summer, so early morning or late afternoon are great times to visit, and you may avoid the largest crowds then too, as it's a very popular beach.

"This hidden gem on the coast of Croatia is tucked away among towering cliffs, completely isolated and perfect for a quiet idyllic beach vacation"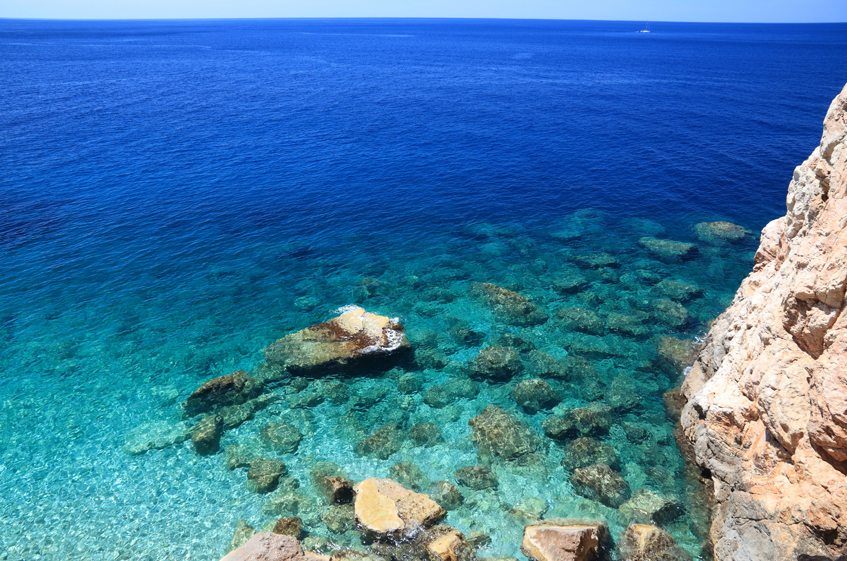 PASJACA YEARLY CLIMATE
| MONTH | AVG. HIGH | AVG. LOW | RAINY DAYS | AVERAGE WIND |
| --- | --- | --- | --- | --- |
| JANUARY | 12° C | 6° C | 9.2 | 16.6 km/h |
| FEBRUARY | 13° C | 6° C | 8.9 | 17.2 km/h |
| MARCH | 15° C | 8° C | 8.7 | 16.3 km/h |
| APRIL | 18° C | 12° C | 9 | 14.4 km/h |
| MAY | 22° C | 16° C | 7.3 | 12.1 km/h |
| JUNE | 26° C | 20° C | 4.9 | 11.4 km/h |
| JULY | 29° C | 22° C | 3.6 | 11.7 km/h |
| AUGUST | 29° C | 22° C | 4.6 | 11.8 km/h |
| SEPTEMBER | 25° C | 19° C | 6.9 | 12.9 km/h |
| OCTOBER | 21° C | 15° C | 8.9 | 14.4 km/h |
| NOVEMBER | 17° C | 10° C | 10.4 | 16.4 km/h |
| DECEMBER | 13° C | 7° C | 10.6 | 17 km/h |