Navagio Beach
Zakynthos, Greece
WHY WE LOVE NAVAGIO
Navagio Beach, also known as Shipwreck Beach, is one of the most photographed destinations in Greece and has consistently ranked among the world's best beaches. What makes this beach so unique is the old shipwreck from 1983, acting as the centerpiece of this truly stunning paradise. Located in a spectacular secluded cove surrounded by towering golden cliffs, visitors can only reach the beach by boat. However, swimming into the beach's turquoise waters while taking in the breathtaking surroundings is undoubtedly a memory to cherish for life. As the beach has such a great reputation, you will share the paradise with other travelers, but it is still well worth the trip!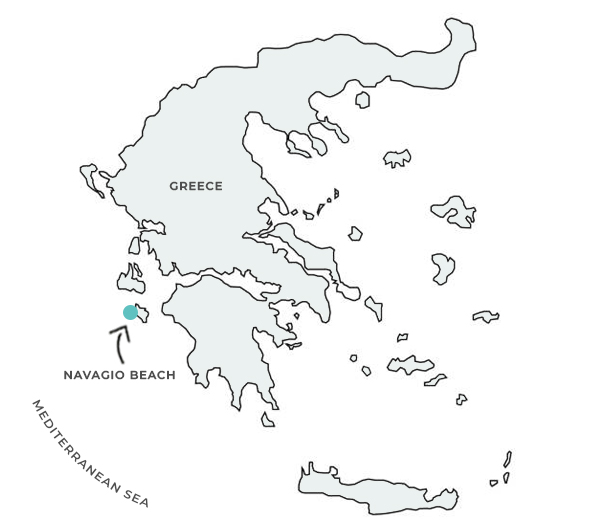 AVG. ANNUAL TEMP.
17.3° C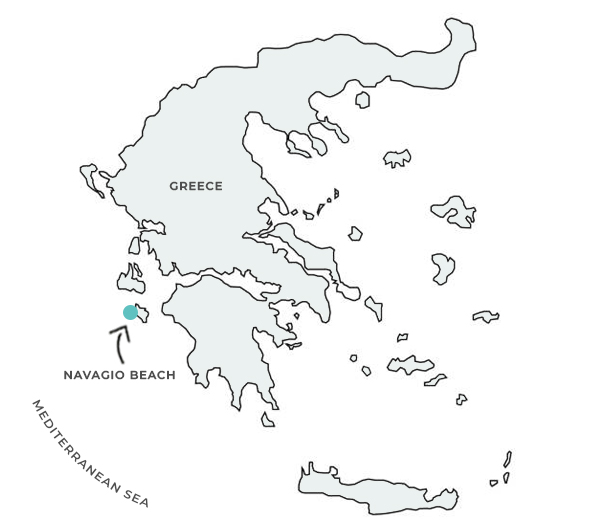 WHEN TO SEE IT AT ITS BEST
Summers in Greece are truly magical, but June through August is a busy time with more tourists visiting the beaches. For a more peaceful vacation, consider traveling during spring or fall. Although the sea is guaranteed to be warm for swimming during the summer months, the quieter seasons offer a more serene experience with fewer tourists. To capture the perfect view of Shipwreck Beach from above, aim to hit the cliffs between noon and 3pm when the sun hits the cove. This is also the busiest time for boat tours. For a less crowded experience, visit in the late afternoon from about 4pm.

"A picturesque paradise, surrounded by high cliffs in the middle of the Ionian Sea. The blue water is just fantastic in contrast to the white cliffs, sand and the old boat called Panagiotis."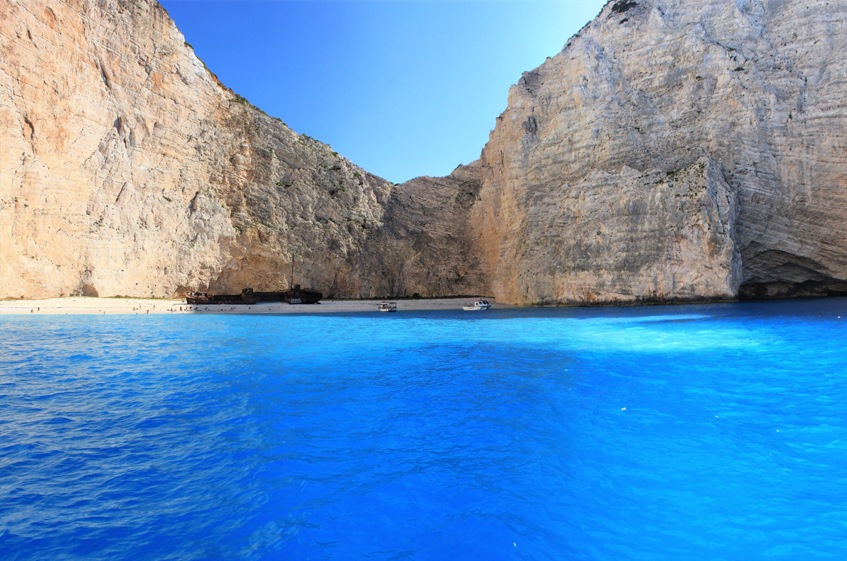 NAVAGIO YEARLY CLIMATE
| MONTH | AVG. HIGH | AVG. LOW | RAINY DAYS | AVERAGE WIND |
| --- | --- | --- | --- | --- |
| JANUARY | 14° C | 6° C | 9.8 | 19.9 km/h |
| FEBRUARY | 14° C | 6° C | 8.9 | 20 km/h |
| MARCH | 16° C | 7° C | 7.5 | 17.9 km/h |
| APRIL | 20° C | 10° C | 5.3 | 15.8 km/h |
| MAY | 24° C | 13° C | 3 | 13.6 km/h |
| JUNE | 29° C | 17° C | 1.5 | 13.3 km/h |
| JULY | 32° C | 20° C | 0.7 | 13.9 km/h |
| AUGUST | 32° C | 20° C | 1.8 | 13.8 km/h |
| SEPTEMBER | 28° C | 17° C | 4.5 | 14 km/h |
| OCTOBER | 24° C | 14° C | 7.7 | 15.7 km/h |
| NOVEMBER | 19° C | 11° C | 10.1 | 18.6 km/h |
| DECEMBER | 15° C | 8° C | 11.4 | 20.1 km/h |