Myrtos Beach
Kefalonia Island, Greece
WHY WE LOVE MYRTOS
Located in the Pylorus region of the northwest Kefalonia Island, Greece, this beach is nothing short of impressive. The big, crescent-shaped cove is surrounded by towering cliffs that extend outward into the sparkling azure sea. Considered one of the best beaches in Greece, it is known for its cleanliness and pure natural beauty. You can admire it all from above, or take a dip in the inviting water. The mile-and-a-half cove consisting of incredibly white, bright pebbles is often described as one of the most dramatic beaches in Greece and should be added to your ultimate beach bucket list!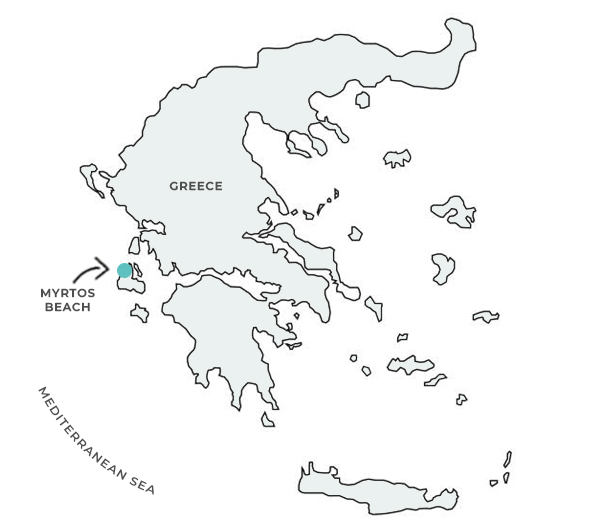 AVG. ANNUAL TEMP.
17.1° C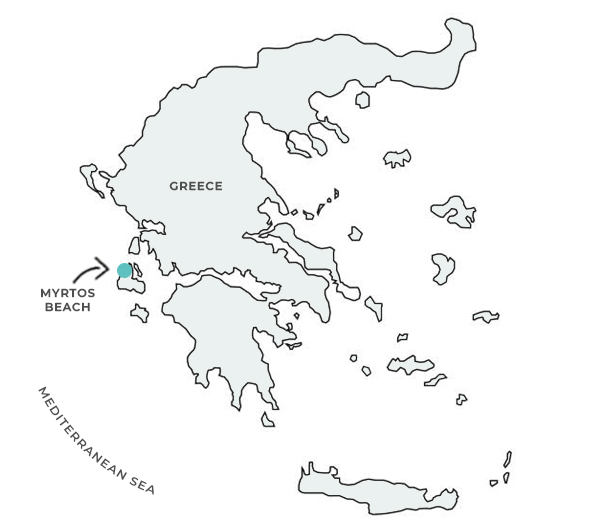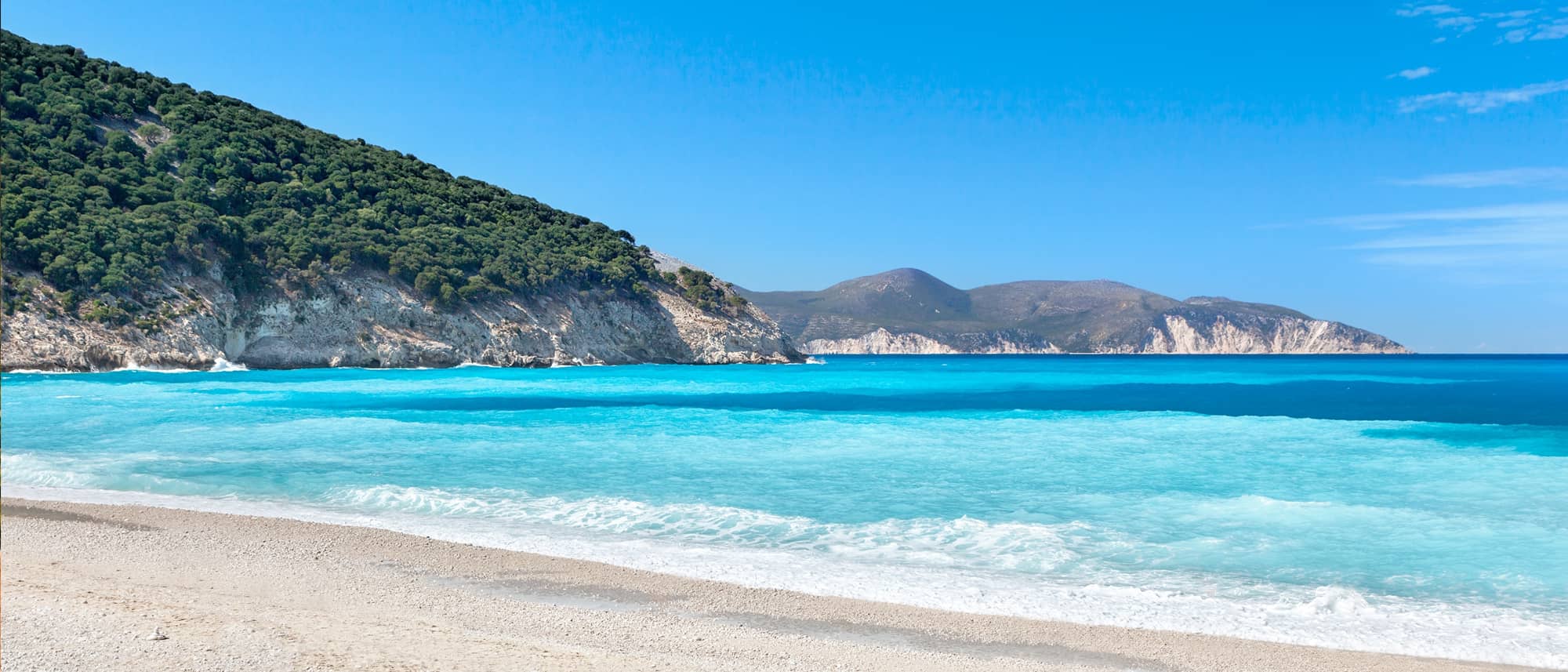 WHEN TO SEE IT AT ITS BEST
Welcome to Kefalonia Island, where glorious summers are a norm, but packed beaches during prime swimming weather can be overwhelming. The island welcomes most visitors from April to October, especially during the summer months when school holidays bring in more people. Although the temperatures are hot and incredible during this time, if you're looking for a less crowded vacation with mild weather, visit in spring or fall. You're more likely to enjoy a calm beach without many people around to ruin your idyllic vacation pictures. Kefalonia is a bigger island, so we recommend spending a full week minimum here and at least one entire day at Myrtos Beach to see the colors change throughout the day. Be sure to arrive early, before 10 am, to beat most of the crowds.
"Heart-stoppingly beautiful beach with fantastic views no matter where you look. "
MYRTOS YEARLY CLIMATE
| MONTH | AVG. HIGH | AVG. LOW | RAINY DAYS | AVERAGE WIND |
| --- | --- | --- | --- | --- |
| JANUARY | 14° C | 8° C | 9.7 | 20.1 km/h |
| FEBRUARY | 13° C | 8° C | 9.2 | 19.9 km/h |
| MARCH | 15° C | 9° C | 7.6 | 17.8 km/h |
| APRIL | 18° C | 11° C | 5.6 | 15.4 km/h |
| MAY | 22° C | 14° C | 3.2 | 13.2 km/h |
| JUNE | 26° C | 18° C | 1.4 | 12.9 km/h |
| JULY | 28° C | 20° C | 0.5 | 13.3 km/h |
| AUGUST | 29° C | 21° C | 1.6 | 13.3 km/h |
| SEPTEMBER | 26° C | 19° C | 4.5 | 13.9 km/h |
| OCTOBER | 22° C | 16° C | 7.7 | 15.8 km/h |
| NOVEMBER | 18° C | 12° C | 10.4 | 18.9 km/h |
| DECEMBER | 15° C | 9° C | 11.4 | 20.2 km/h |