Photo: Tranquility Beach Anguilla
Meads Bay
West End, Anguilla
WHY WE LOVE MEADS BAY
When our experienced judges tell us about lesser-known magical beaches, we listen! Meads Bay Beach in Anguilla is one of those hidden gems. Imagine those postcards with powdery sandy beaches stretching out into seemingly-photoshopped blue water, that's just a regular day at Meads Bay. With some of the calmest waters in Anguilla, it's the perfect place to float around in the hypnotic blue waters for hours while soaking up the warm sun. If you prefer, you can take a short stroll along the soft sand to find a cozy little restaurant and enjoy the breathtaking views. Crowds are rare, and sunsets are exquisite. What more could you ask for?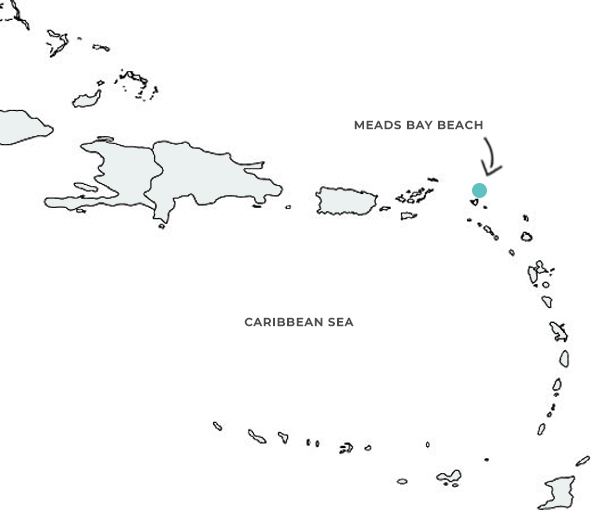 AVG. ANNUAL TEMP.
27.6° C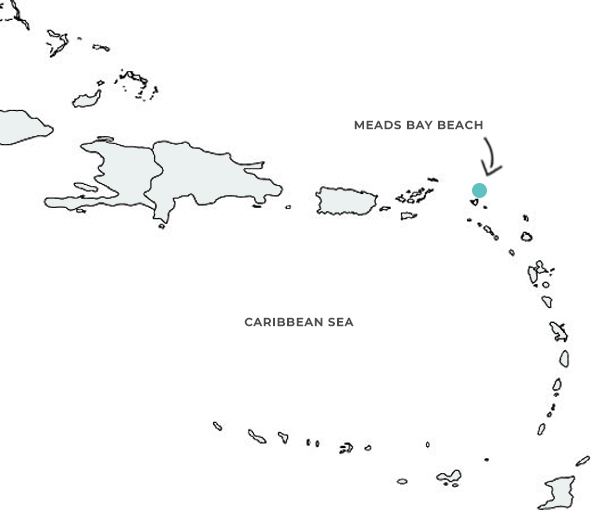 WHEN TO SEE IT AT ITS BEST
The dry season in Anguilla is from December to May, with sunny skies and warm temperatures. Although it seems like endless summer in Anguilla, keep in mind that the tropical storm season runs from June to November, with a slight chance of hurricanes in late August and September. For the best deals on vacations, visit during May and August. To enjoy the calmest time at Meads Bay, get there early. However, Meads Bay is not known for getting too crowded. If you want an ideal vacation spot, getting a hotel right by Meads Bay is recommended.

"Sand that will spoil you with its softness."
Photo: Tranquility Beach Anguilla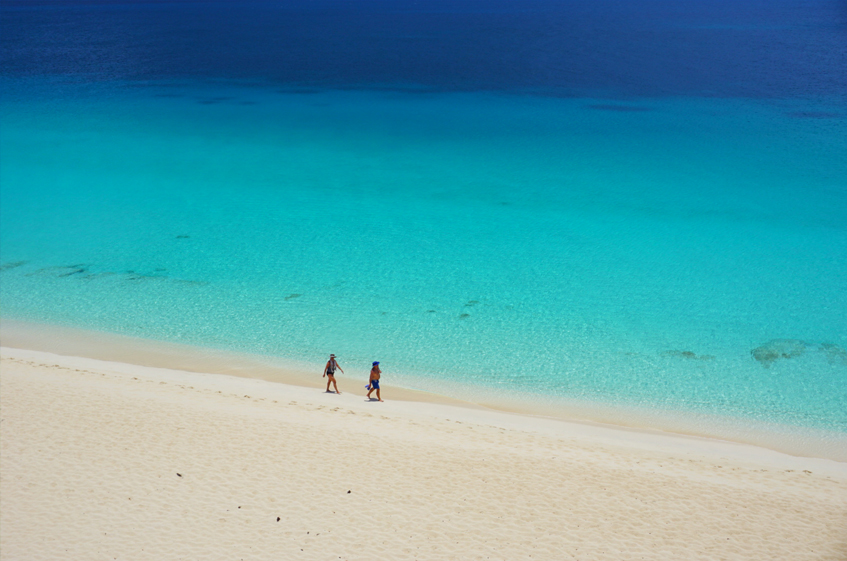 MEADS BAY YEARLY CLIMATE
| MONTH | AVG. HIGH | AVG. LOW | RAINY DAYS | AVERAGE WIND |
| --- | --- | --- | --- | --- |
| JANUARY | 28° C | 24° C | 1.2 | 25.3 km/h |
| FEBRUARY | 28° C | 24° C | 0.9 | 24.9 km/h |
| MARCH | 28° C | 24° C | 1 | 23.1 km/h |
| APRIL | 29° C | 25° C | 2.2 | 22.1 km/h |
| MAY | 30° C | 26° C | 5.2 | 22.4 km/h |
| JUNE | 31° C | 26° C | 3.5 | 24.9 km/h |
| JULY | 31° C | 27° C | 3.7 | 26.5 km/h |
| AUGUST | 31° C | 27° C | 4.9 | 24.5 km/h |
| SEPTEMBER | 31° C | 27° C | 6.4 | 21.4 km/h |
| OCTOBER | 31° C | 26° C | 6.4 | 20.2 km/h |
| NOVEMBER | 30° C | 25° C | 5.2 | 22.6 km/h |
| DECEMBER | 29° C | 24° C | 2.9 | 24.9 km/h |