McWay Beach
Big Sur, California
WHY WE LOVE MCWAY
Mother Nature has reclaimed some of the most magical places in the world, and McWay Falls Beach is undoubtedly one of them. This epic beach features a captivating 80-foot waterfall cascading right on the golden cliffs and sand, making it unique and breathtaking. Even though you can only witness the beauty from a distance and can't touch the beach, it is still a must-visit destination. During high tide, the water from the waterfall drops directly into the powerful Pacific, while during low tide, the sandy bottom below is revealed. McWay Falls Beach is simply beyond anything we've ever seen, and it deserves a spot on your bucket list!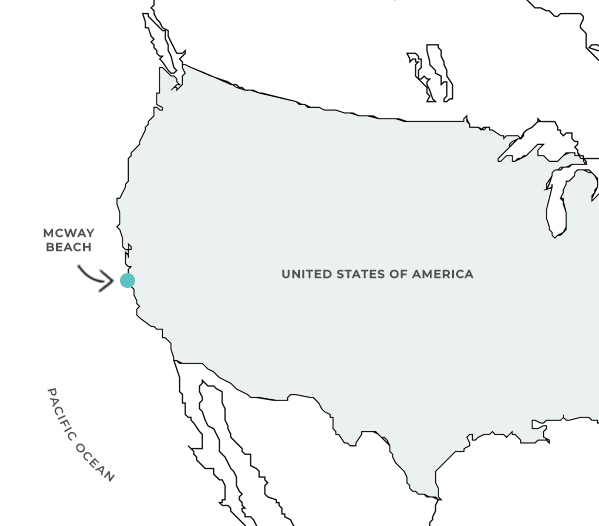 AVG. ANNUAL TEMP.
13.7° C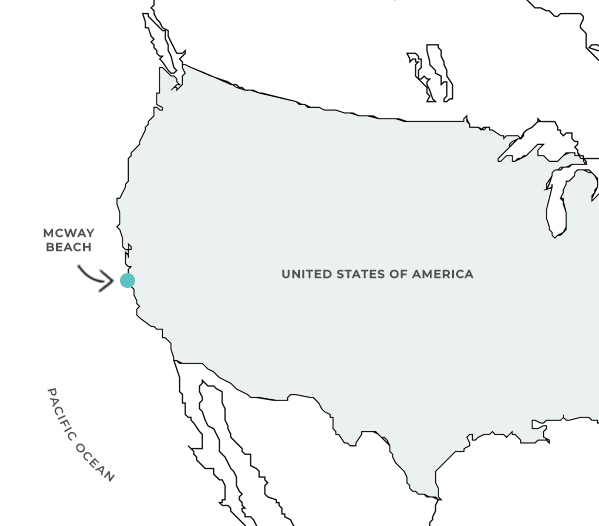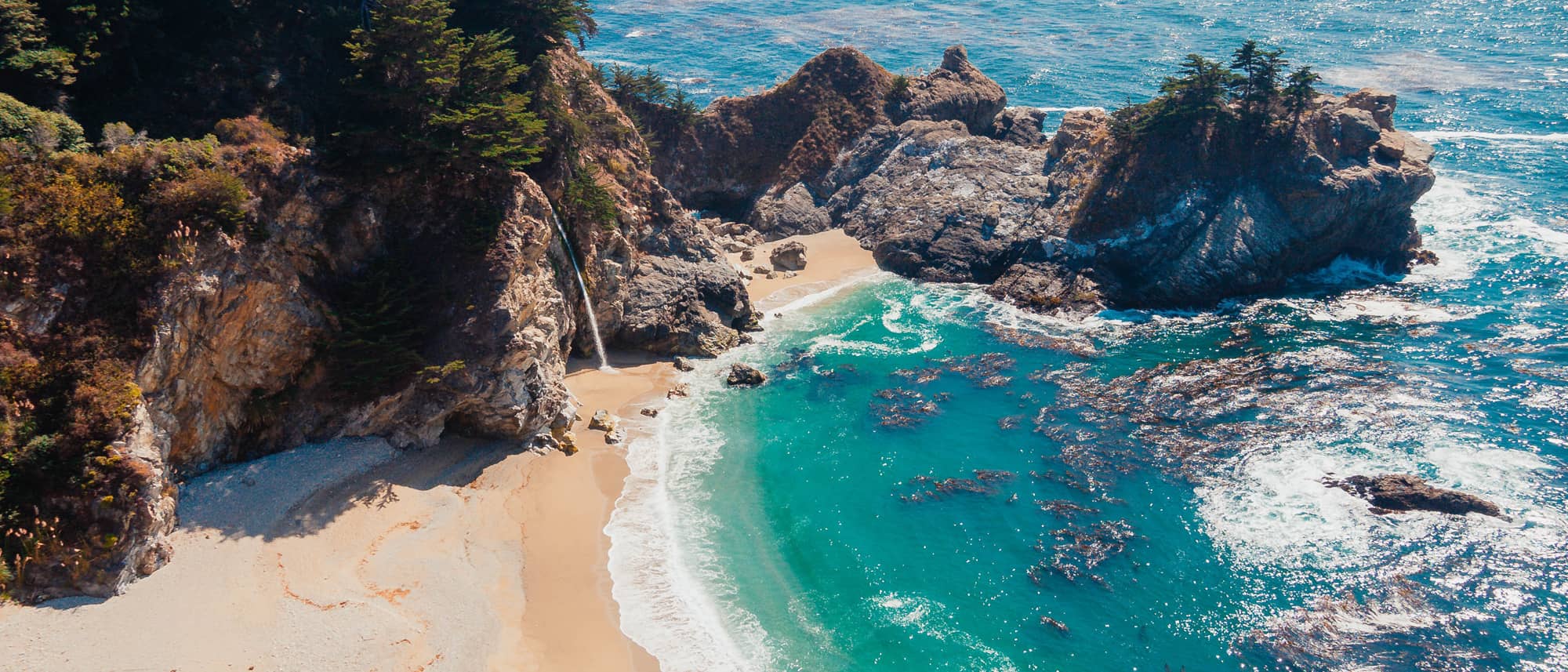 WHEN TO SEE IT AT ITS BEST
Big Sur boasts over 300 sunny days per year, so you really can't go wrong with any time to visit. However, the most popular time to go is from April to October when the weather is at its warmest. If you're planning on indulging in warm-weather activities, then aim for the summer months. You won't be able to swim at McWay Falls, so you don't necessarily need the warmest weather. This means you can avoid the peak season and still enjoy the falls. We highly recommend seeing the falls during both low and high tide. During high tide, the water rushes straight into the Pacific Ocean, which is truly awe-inspiring. However, the golden sand below the falls is equally stunning during low tide. There's a campsite in the area, as well as many trails with picnic spots, so be sure to come prepared and catch this epic spot at sunrise, sunset, low tide, and high tide.

"This unique beach that you can see but you can't touch is just beyond breathtaking. A natural wonder with a waterfall right on the beach, does it get any better?! "
MCWAY YEARLY CLIMATE
| MONTH | AVG. HIGH | AVG. LOW | RAINY DAYS | AVERAGE WIND |
| --- | --- | --- | --- | --- |
| JANUARY | 15° C | 9° C | 6.3 | 13.9 km/h |
| FEBRUARY | 16° C | 9° C | 6.8 | 14.8 km/h |
| MARCH | 15° C | 9° C | 5.6 | 15.5 km/h |
| APRIL | 15° C | 9° C | 2.8 | 16.6 km/h |
| MAY | 16° C | 10° C | 1.2 | 17.5 km/h |
| JUNE | 17° C | 11° C | 0.3 | 16.9 km/h |
| JULY | 18° C | 12° C | 0.1 | 14.7 km/h |
| AUGUST | 18° C | 13° C | 0.1 | 14.2 km/h |
| SEPTEMBER | 19° C | 13° C | 0.5 | 13.6 km/h |
| OCTOBER | 19° C | 12° C | 1.8 | 13.2 km/h |
| NOVEMBER | 17° C | 11° C | 4 | 13.6 km/h |
| DECEMBER | 15° C | 10° C | 6.1 | 14.2 km/h |