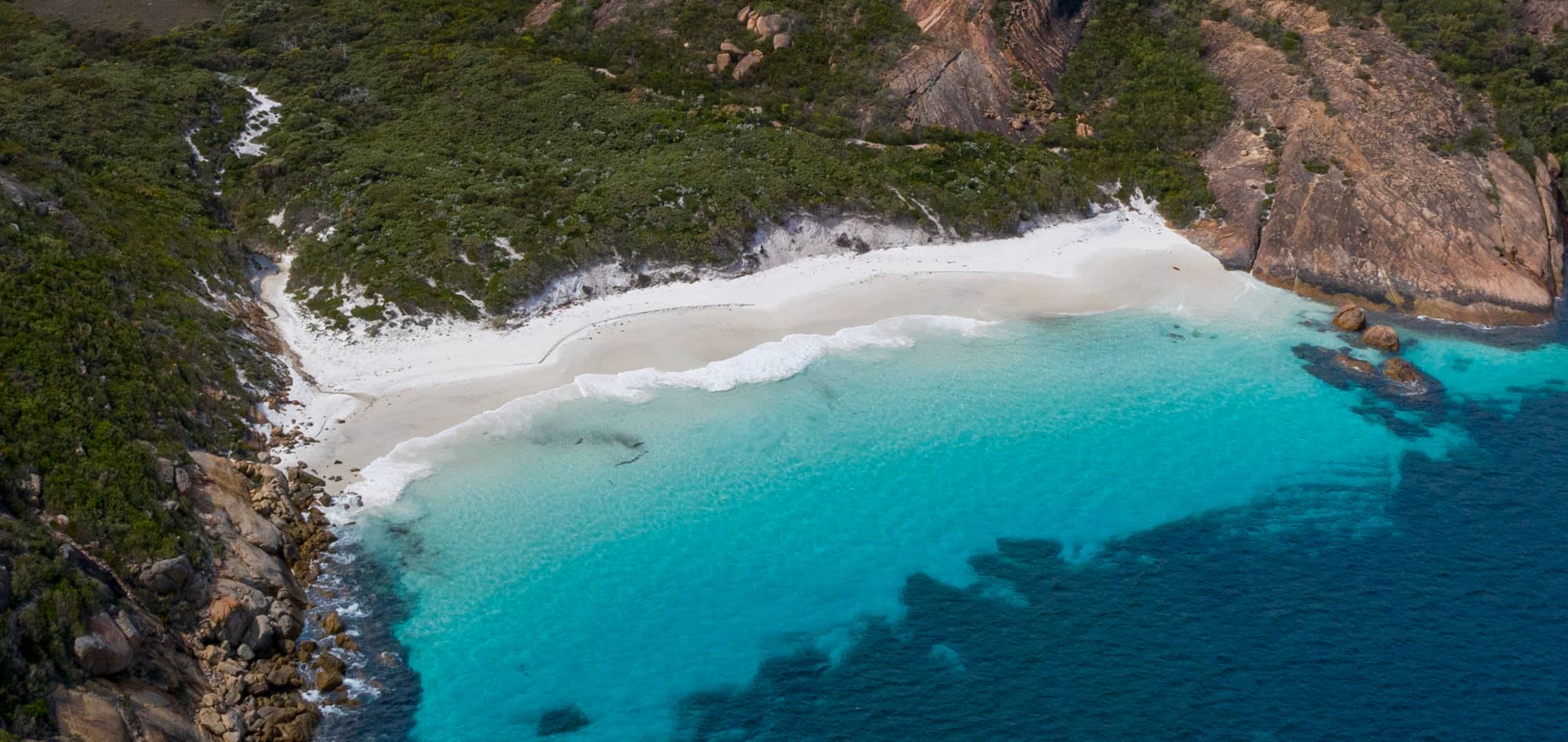 Photo: Tourism Australia
Little Hellfire Bay
Esperance, Western Australia
WHY WE LOVE LITTLE HELLFIRE
While Hellfire Bay in Cape Le Grand National Park is spectacular, if you take a short walk through the bush, you'll be rewarded with the smaller and more secluded Little Hellfire Bay. Many say it's much more beautiful than its big sister, and the best part is that it's lesser-known, so it's very serene and crowd-free. The sheltered bay makes for fantastic swimming, and with sand so white that it blinds you, this is a must-visit destination on your next trip to Western Australia. Come here to relax on the near-empty beach or dip into the clear turquoise water. No matter what you choose, Little Hellfire Bay will serve as your own personal getaway, full of nature, peace, and paradise.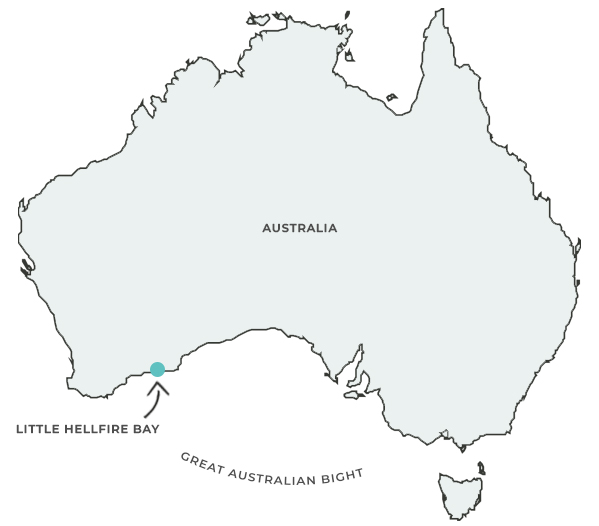 AVG. ANNUAL TEMP.
17.5° C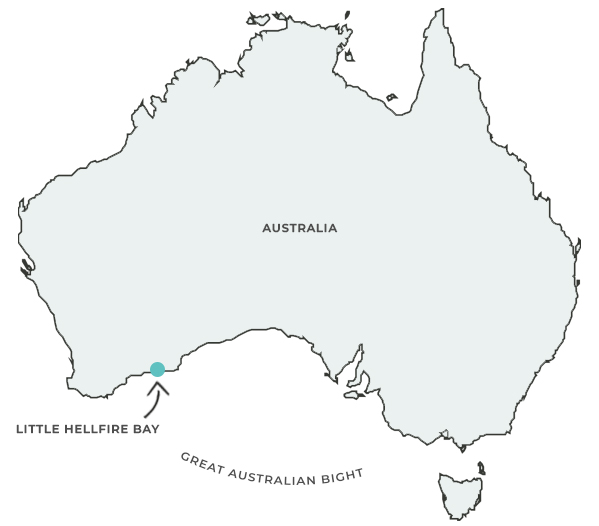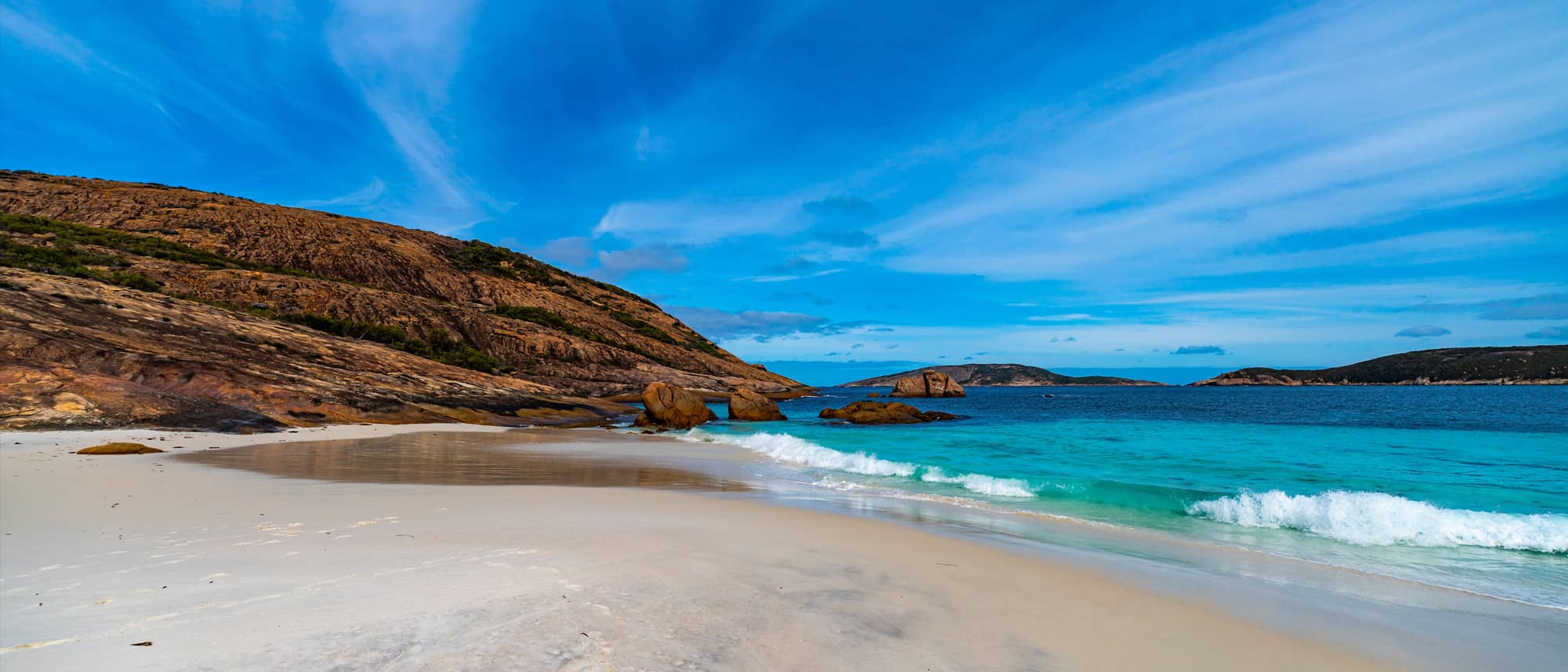 WHEN TO SEE IT AT ITS BEST
The best time to visit Esperance in Australia is during the summer, from mid-December to late March, when the weather is warm and dry. The area doesn't get much rain even in winter, but the coldest months are June, July, August, and September, with May to August being the rainiest. Little Hellfire Bay is a lesser-known beach, so you shouldn't run into too many crowds, but it's always a good idea to avoid the Christmas holidays in Australia if you want a quieter beach experience.

"Sand so white it squeaks under your feet, pods of dolphins swimming past every day, the clearest and bluest water you'll ever see.. "
Photo: Tourism Western Australia
Photo: Tourism Western Australia
LITTLE HELLFIRE YEARLY CLIMATE
| MONTH | AVG. HIGH | AVG. LOW | RAINY DAYS | AVERAGE WIND |
| --- | --- | --- | --- | --- |
| JANUARY | 25° C | 17° C | 2.3 | 23 km/h |
| FEBRUARY | 25° C | 18° C | 2.2 | 22.6 km/h |
| MARCH | 24° C | 17° C | 3.5 | 21.4 km/h |
| APRIL | 22° C | 16° C | 3.8 | 19.9 km/h |
| MAY | 19° C | 14° C | 6.5 | 21 km/h |
| JUNE | 17° C | 12° C | 7.8 | 23.4 km/h |
| JULY | 16° C | 11° C | 9 | 23.7 km/h |
| AUGUST | 17° C | 11° C | 8.3 | 23.1 km/h |
| SEPTEMBER | 18° C | 12° C | 6.8 | 22.3 km/h |
| OCTOBER | 20° C | 13° C | 4.6 | 21.9 km/h |
| NOVEMBER | 22° C | 15° C | 3.8 | 22.5 km/h |
| DECEMBER | 23° C | 16° C | 2.7 | 22.5 km/h |