Le Morne Beach
South Mauritius
WHY WE LOVE LE MORNE
Le Morne Beach in southern Mauritius is a unique and remarkable destination. What sets it apart from other tropical beaches around the world is its location at the foot of the majestic Le Morne Brabant mountain, listed as a UNESCO World Heritage site. The dramatic basaltic rock peak dotted with caves provides a remarkable backdrop to the gorgeous beach. On one side, you have the mountain, and on the other, the azure blue ocean. Le Morne Beach is also one of the best places in the world to snorkel and dive, with a fantastic coral reef. It is a world-class beach paradise that should not be missed!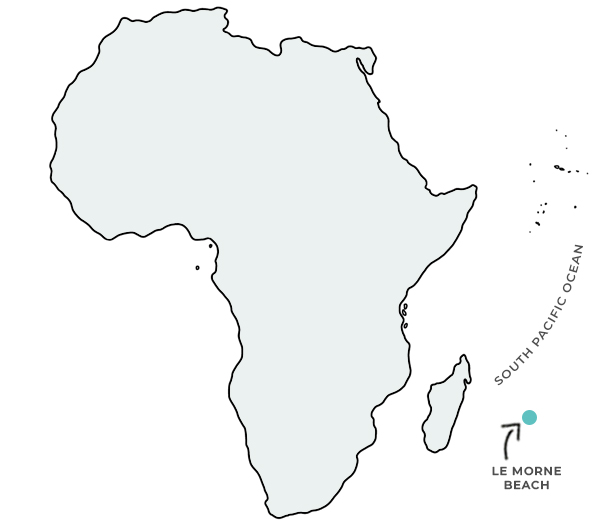 AVG. ANNUAL TEMP.
24.5° C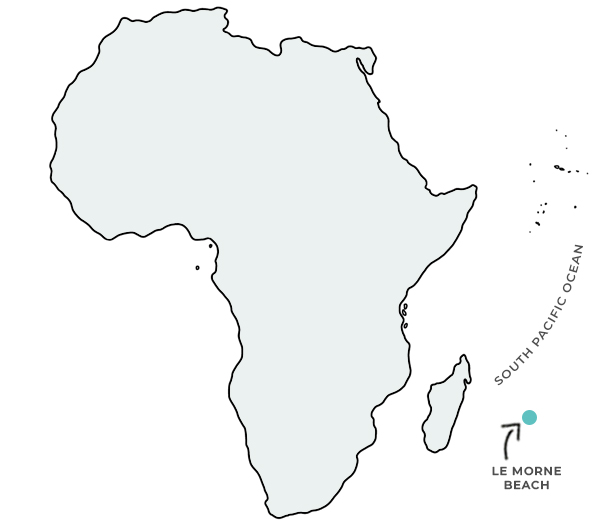 WHEN TO SEE IT AT ITS BEST
There are two seasons in Mauritius: summer and winter. Summer is from October to April, when it is the hottest and wettest. The absolute best times to visit are from April to June and from September to December. During these times, you can avoid the peak of both seasons and find pleasant weather in between without too many tourists. Just note that the cyclone season in Mauritius is from November to April. The visibility at Le Morne beach is always great for swimming and scuba diving, but it's also known for its windy conditions, making it perfect for kite and windsurfing almost year-round.

"Le Morne is the perfect combination of epic mountains and tropical blues."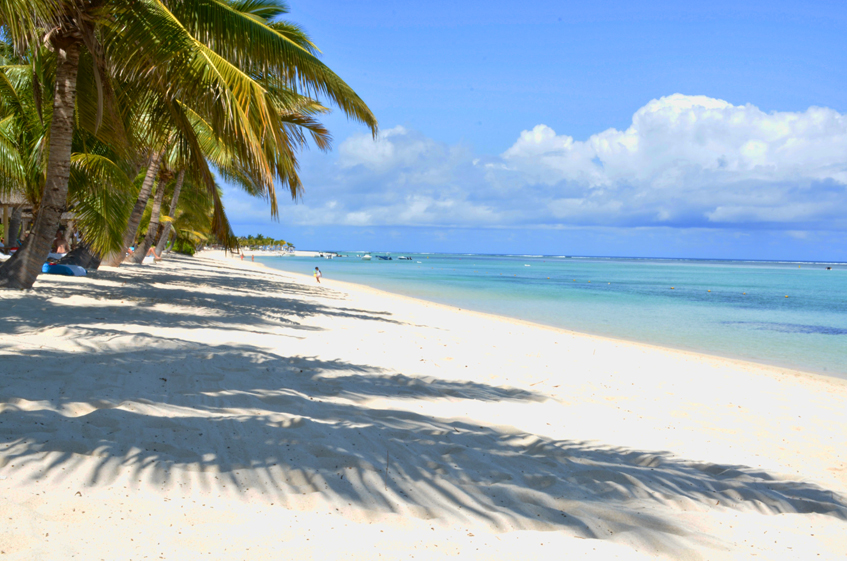 LE MORNE YEARLY CLIMATE
| MONTH | AVG. HIGH | AVG. LOW | RAINY DAYS | AVERAGE WIND |
| --- | --- | --- | --- | --- |
| JANUARY | 30° C | 24° C | 8.3 | 22.9 km/h |
| FEBRUARY | 30° C | 25° C | 9.1 | 23.8 km/h |
| MARCH | 29° C | 24° C | 8.2 | 23.5 km/h |
| APRIL | 28° C | 23° C | 6.1 | 23.8 km/h |
| MAY | 27° C | 21° C | 3.5 | 24.2 km/h |
| JUNE | 25° C | 20° C | 1.7 | 26.1 km/h |
| JULY | 24° C | 20° C | 1.4 | 27.8 km/h |
| AUGUST | 24° C | 19° C | 1.7 | 27.4 km/h |
| SEPTEMBER | 25° C | 20° C | 1.5 | 25.2 km/h |
| OCTOBER | 26° C | 21° C | 1.9 | 23.5 km/h |
| NOVEMBER | 28° C | 22° C | 2.2 | 21.2 km/h |
| DECEMBER | 29° C | 23° C | 4.9 | 21.3 km/h |