Lanikai Beach
Oahu, Hawaii
WHY WE LOVE LANIKAI
Lanikai, meaning "heavenly sea," is aptly named as its crystal waters seem to sparkle like millions of diamonds. Some of our most popular judges voted this their #1 beach in the world, and it's no surprise why. This mesmerizing shore, perfect for sun and moon rises, offers calm waters, ideal for water-sports like kayaking, paddleboarding, and more peaceful endeavors like a long nap on a floatie. You will also have frequent sightings of the Hawaiian green sea turtle, which is why locals often refer to this beach as "Turtle Beach". While you're visiting, make sure to get the amazing 360-degree views of Lanikai beach from Lanikai Pillbox.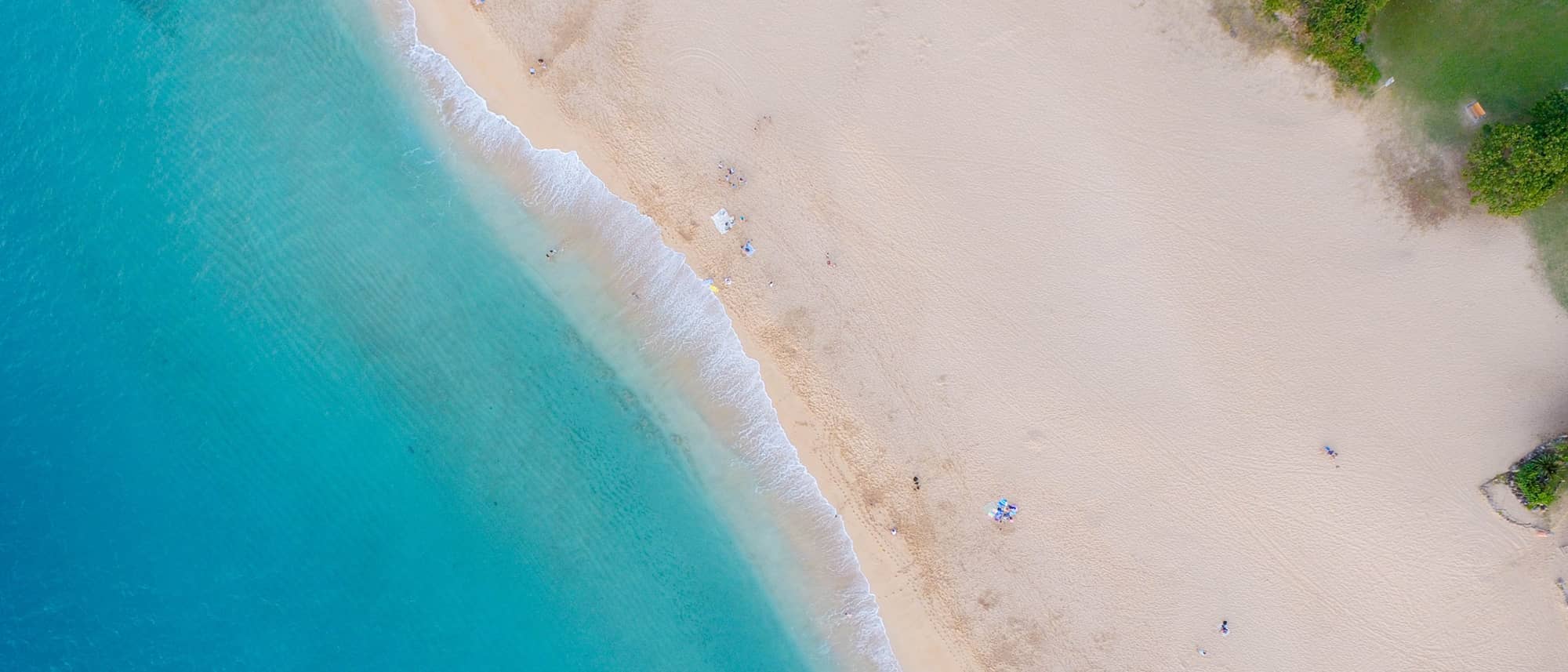 WHEN TO SEE IT AT ITS BEST
If you are looking for a perfect time to travel to Hawaii, consider visiting during the 'shoulder seasons' of early April, May, September, and early October. During these months, you can enjoy excellent weather, affordable accommodation, and fewer crowds. However, if you plan to visit during mid-November through late March, expect trade winds that bring extra moisture, resulting in some heavier rain systems. Also, Hawaii has some hurricane risk in July, August, and September. If you want to visit the popular Lanikai Beach, it's best to arrive early, maybe even before 8 am to avoid crowds. However, if you are not an early riser, try to avoid visiting during holidays and weekends.

"Because this beach is truly magical, especially early in the morning for sunrise."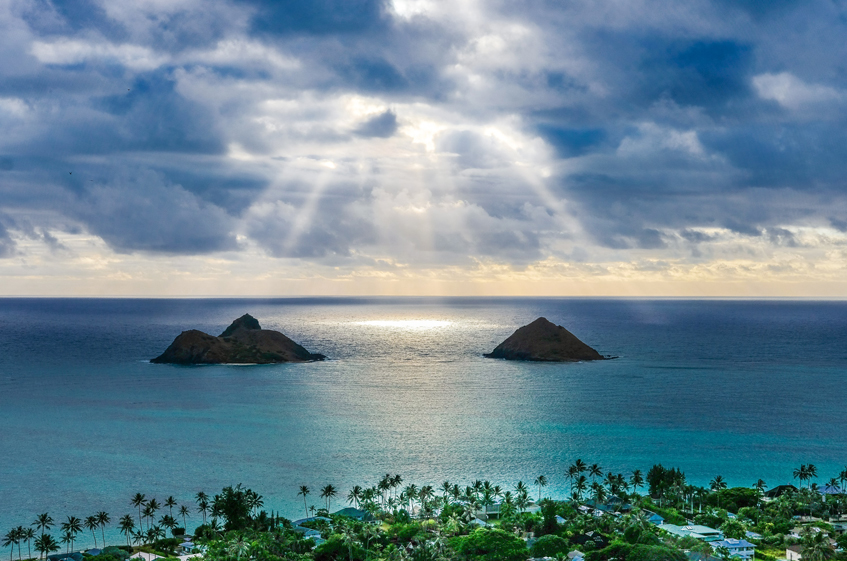 LANIKAI YEARLY CLIMATE
| MONTH | AVG. HIGH | AVG. LOW | RAINY DAYS | AVERAGE WIND |
| --- | --- | --- | --- | --- |
| JANUARY | 26° C | 21° C | 7.2 | 20.2 km/h |
| FEBRUARY | 26° C | 21° C | 6.1 | 21.2 km/h |
| MARCH | 26° C | 21° C | 5.9 | 23.5 km/h |
| APRIL | 26° C | 22° C | 4.1 | 24.9 km/h |
| MAY | 27° C | 23° C | 3.3 | 23.2 km/h |
| JUNE | 28° C | 24° C | 1.8 | 26 km/h |
| JULY | 28° C | 24° C | 2.5 | 26.8 km/h |
| AUGUST | 29° C | 25° C | 2.6 | 25.5 km/h |
| SEPTEMBER | 29° C | 25° C | 3.1 | 23.1 km/h |
| OCTOBER | 28° C | 24° C | 4.6 | 22.3 km/h |
| NOVEMBER | 27° C | 23° C | 5.7 | 23.6 km/h |
| DECEMBER | 26° C | 22° C | 6.5 | 22.2 km/h |