Kelingking Beach
Bali, Indonesia
WHY WE LOVE KELINGKING
For those seeking adventure before reaching paradise, this beach is not for the faint-hearted! Located in Nusa Penida, Indonesia, the remote and secluded beach requires you to climb a steep cliff that descends 400 meters before reaching its breathtaking beauty. Nestled between lush jungle-covered mountains and surrounded by an extraordinary symphony of blue waters, this slice of heaven is like something straight out of Jurassic Park. The cliff itself resembles the shape of a T-Rex, with its head on the left and the body and tail wrapping around to the right. Whether you come to take a picture from above or descend to the bottom, the experience is worth every effort!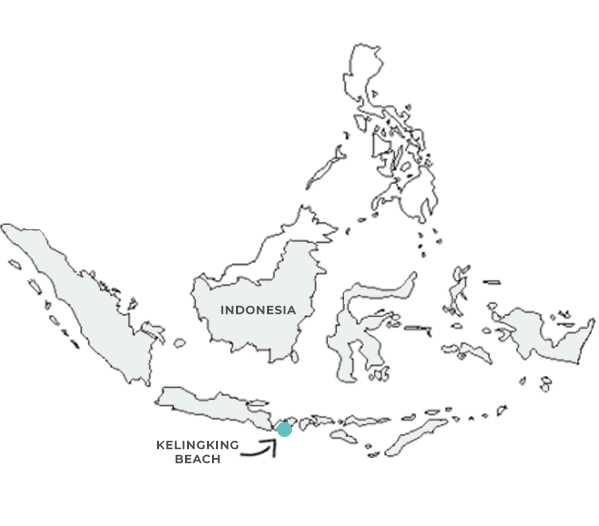 AVG. ANNUAL TEMP.
27.7° C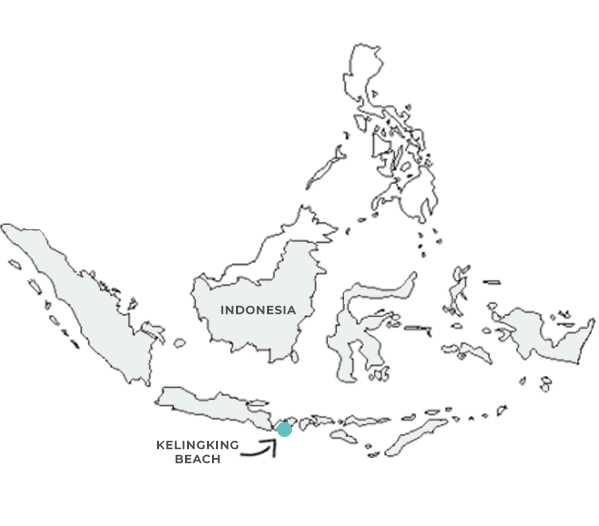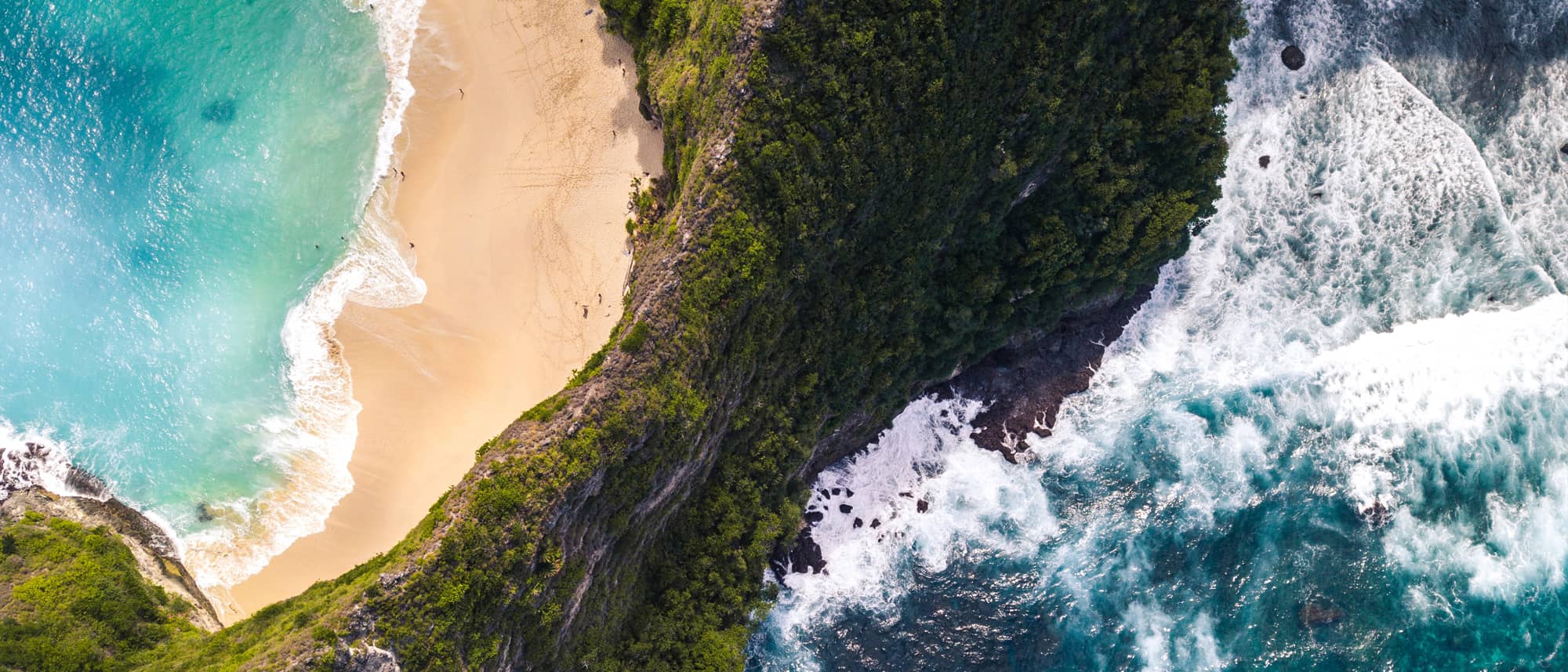 WHEN TO SEE IT AT ITS BEST
There's hardly ever a bad time to visit Nusa Penida, but the best time is during the driest season, which is from May to September. We highly recommend spending 2-3 days to explore all the wonders of Nusa Penida, but you can also do a day trip from Bali. For exploring the beauty of Kelingking Beach, it's best to avoid peak times of 11 am to 3 pm. Instead, visit during the early morning or 3 pm for a wonderful time at the beach. If you only want to see the beach from above, aim for 4 pm to 5 pm. Sunsets are also spectacular from here. If you plan to go down to the beach, come prepared, take precautions when getting those epic shots, and bring plenty of water.
"White sands, beautiful water, and dramatic cliffs."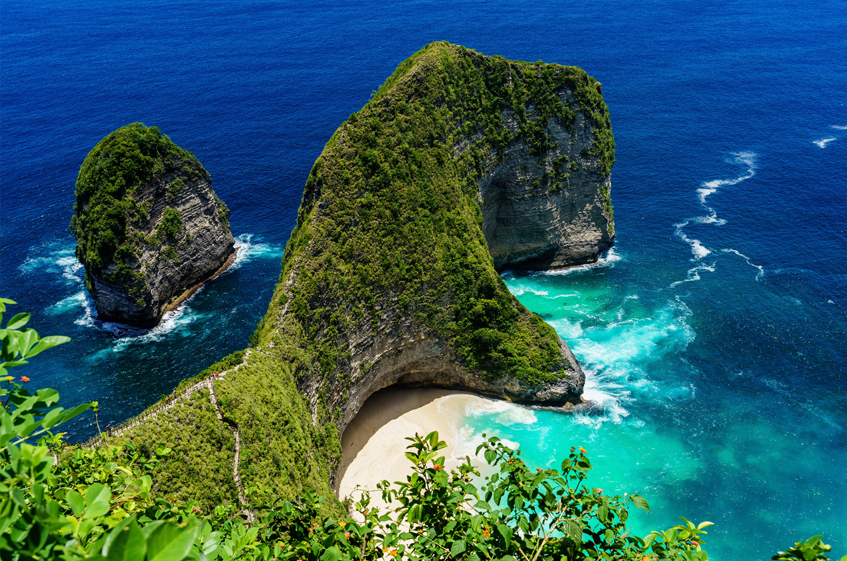 KELINGKING YEARLY CLIMATE
| MONTH | AVG. HIGH | AVG. LOW | RAINY DAYS | AVERAGE WIND |
| --- | --- | --- | --- | --- |
| JANUARY | 30° C | 26° C | 18.5 | 11.4 km/h |
| FEBRUARY | 31° C | 25° C | 15.9 | 10.8 km/h |
| MARCH | 31° C | 25° C | 13 | 9.4 km/h |
| APRIL | 31° C | 25° C | 9.2 | 10.7 km/h |
| MAY | 31° C | 25° C | 5.8 | 13.3 km/h |
| JUNE | 30° C | 25° C | 3.7 | 14.9 km/h |
| JULY | 29° C | 24° C | 3 | 16 km/h |
| AUGUST | 29° C | 24° C | 1.9 | 16.1 km/h |
| SEPTEMBER | 30° C | 24° C | 2.9 | 14.9 km/h |
| OCTOBER | 31° C | 25° C | 6.1 | 13.2 km/h |
| NOVEMBER | 31° C | 25° C | 11.9 | 11.1 km/h |
| DECEMBER | 31° C | 26° C | 16.4 | 10.6 km/h |