WHY WE LOVE KAPUTAS
This hidden gem located between Kas and Kalkan in southwestern Turkey may not be a large beach, but it leaves a huge impression on visitors. As you climb down the stairs along huge cliffs, you'll be treated to the most fantastic views of different shades of blue. Although it does get more crowded due to its smaller size, this Lycian Coast beach retains its sheer, unspoiled beauty. With soft pebble stones and refreshing clear water, it undoubtedly deserves a spot on our Best Beaches List and is worth dedicating a full day to experience!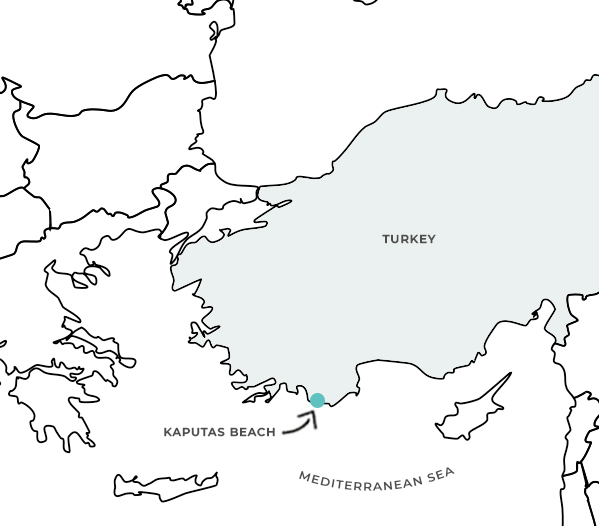 AVG. ANNUAL TEMP.
17.2° C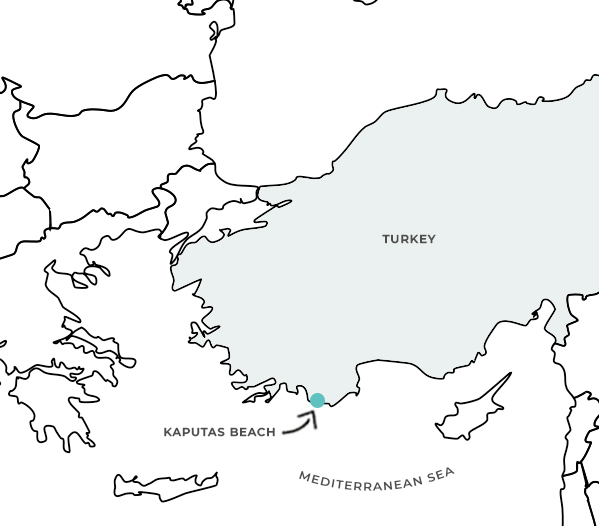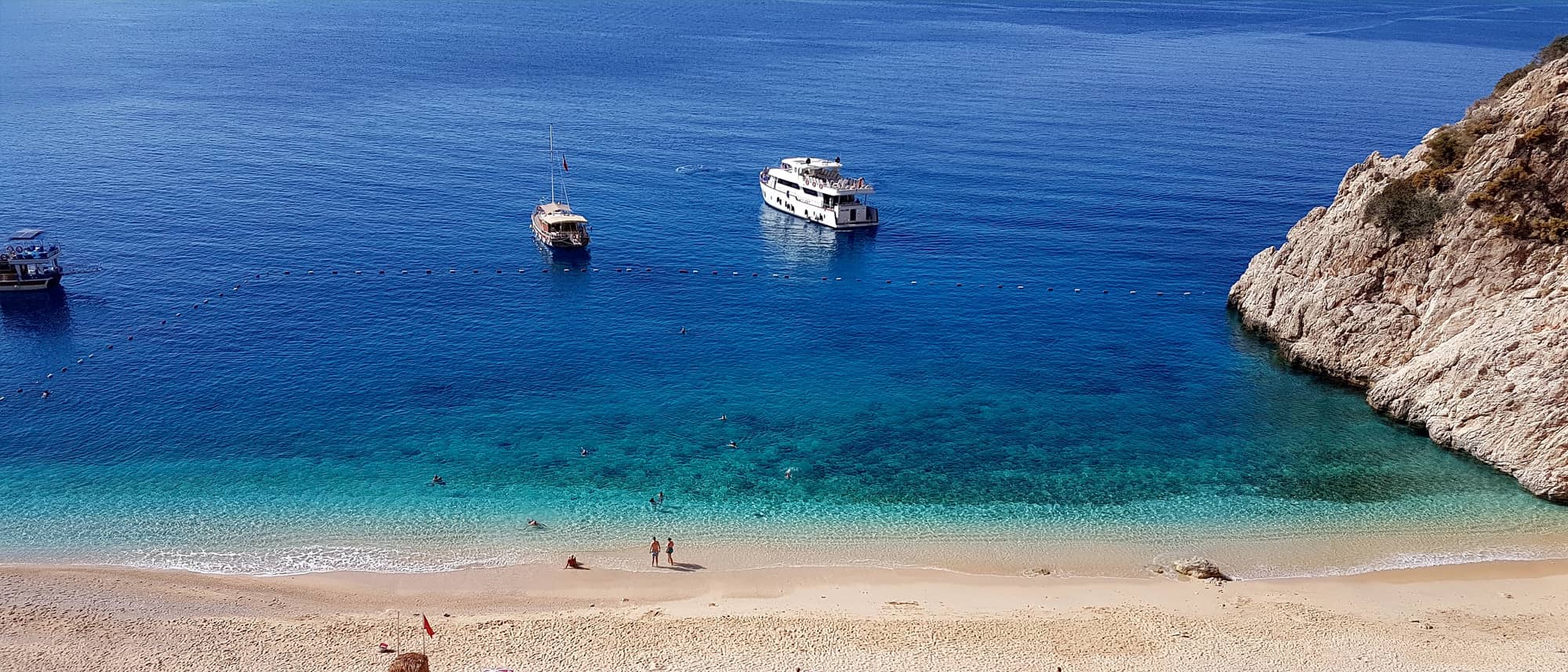 WHEN TO SEE IT AT ITS BEST
Kas experiences muggy and warm summers with clear skies and great temperatures, while winters are long, cold, and partly cloudy with some rainfall. The best time to visit is from June to August, but this is also peak tourist season. If you visit in the spring (March to May), you'll enjoy good weather with fewer crowds. If you're visiting Kaputas Beach in the summer and driving your own car, make sure to arrive before 9 am as parking is limited to the side of the road. Arriving early also allows you to explore the beach before the crowds arrive and possibly rent a front-row umbrella.
"It's located between deep valleys, so the view from the top is unique."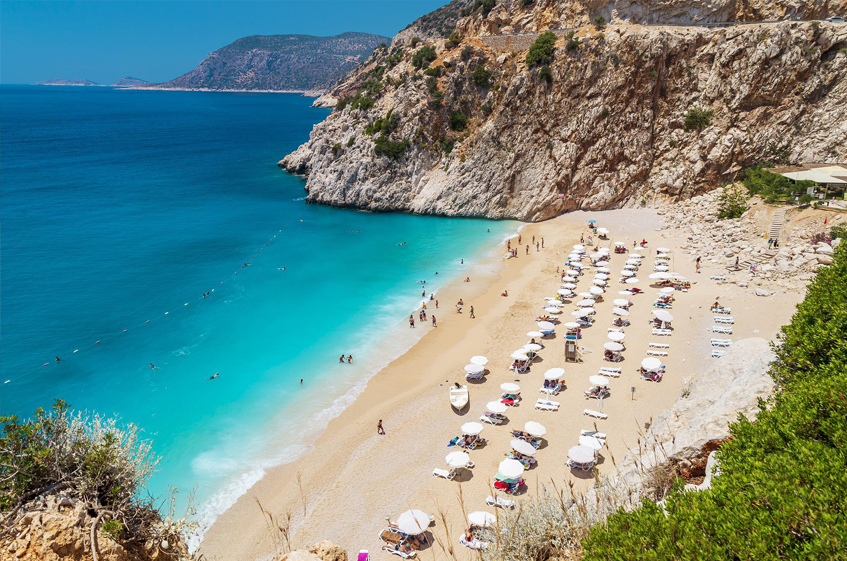 KAPUTAS YEARLY CLIMATE
| MONTH | AVG. HIGH | AVG. LOW | RAINY DAYS | AVERAGE WIND |
| --- | --- | --- | --- | --- |
| JANUARY | 14° C | 7° C | 10.7 | 13.7 km/h |
| FEBRUARY | 14° C | 7° C | 9.1 | 14.3 km/h |
| MARCH | 15° C | 8° C | 6.7 | 13.4 km/h |
| APRIL | 18° C | 11° C | 5 | 12.3 km/h |
| MAY | 22° C | 14° C | 2.9 | 11.1 km/h |
| JUNE | 26° C | 19° C | 0.7 | 11.8 km/h |
| JULY | 29° C | 21° C | 0.2 | 11.7 km/h |
| AUGUST | 29° C | 22° C | 0.2 | 12.1 km/h |
| SEPTEMBER | 27° C | 19° C | 1.3 | 12.2 km/h |
| OCTOBER | 23° C | 15° C | 4.7 | 10.9 km/h |
| NOVEMBER | 19° C | 11° C | 7.4 | 11.4 km/h |
| DECEMBER | 15° C | 8° C | 10.7 | 13 km/h |