Horseshoe Bay
Southampton Parish, Bermuda
WHY WE LOVE HORESHOE BAY
Horseshoe Bay in Bermuda has been voted as one of the best beaches in the world, and it's easy to see why. With breathtaking views of natural beauty in every direction, this beach is a must-see destination. Despite its easy accessibility, the island's lush vegetation gives a feeling of remoteness and tranquility. The unique pink sand and crystal-clear turquoise water make this beach perfect for swimming and relaxation. For those seeking a bit of adventure, explore the coves protected by beautiful rock formations, offering calmer seas for the entire family to enjoy. However, beware, booking a trip here might make you never want to leave!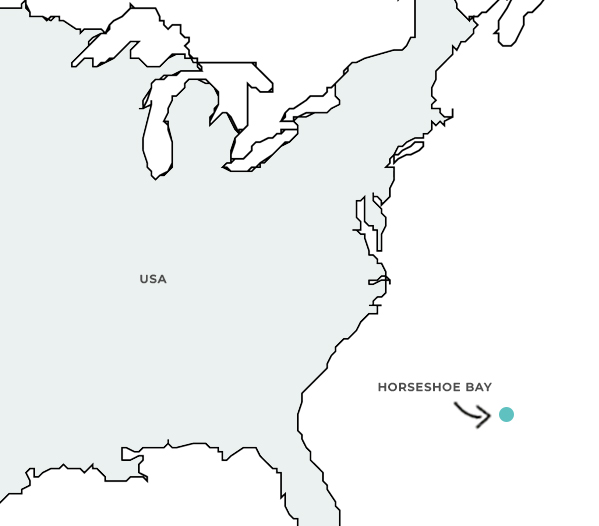 AVG. ANNUAL TEMP.
22.5° C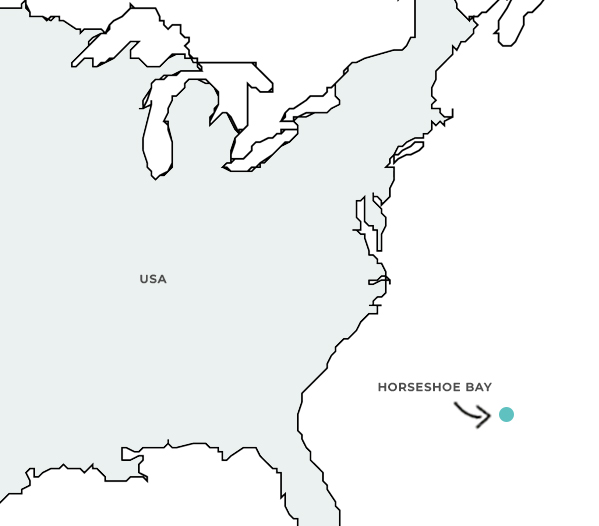 WHEN TO SEE IT AT ITS BEST
Welcome to Bermuda, a sub-tropical paradise with a mild climate in winter, spring, and fall. However, from late May to October, it can get really hot with high humidity, making it perfect for spectacular beach weather and warm ocean temperatures. Although Bermuda doesn't have a specific rainy season, it is in the Atlantic hurricane season corridor, with the most likely time for storms being September and October. To enjoy Bermuda's off-season with calmer beaches, visit from December to March. It is best to aim to be at Horseshoe Bay early in the morning, before 9 am, to beat the crowds. If you happen to come on a more crowded day, walk to the east end of the beach away from the facilities, as the crowd tends to clump at the west end by most facilities.
"This pink sand beach is one of the most beautiful in the world..the water is some of the most beautiful hues and shades of blue you'll ever see!"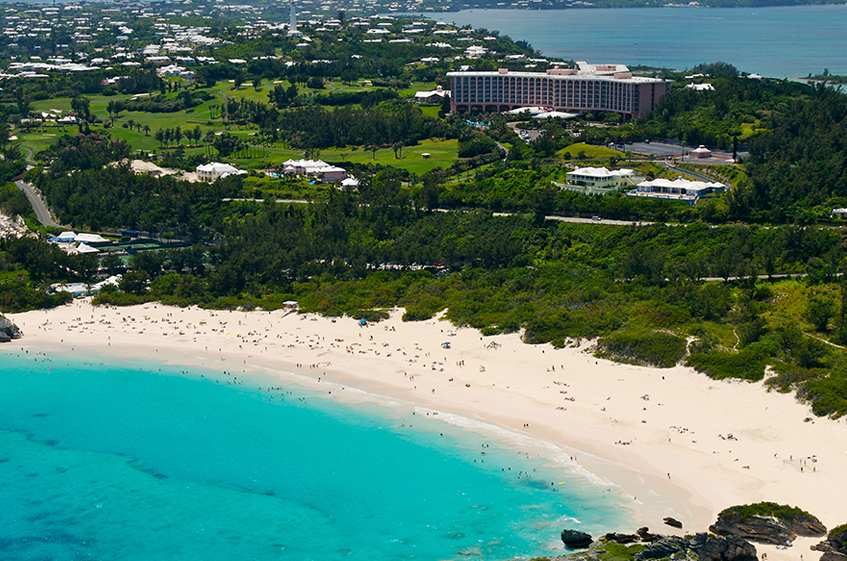 HORESHOE BAY YEARLY CLIMATE
| MONTH | AVG. HIGH | AVG. LOW | RAINY DAYS | AVERAGE WIND |
| --- | --- | --- | --- | --- |
| JANUARY | 20° C | 17° C | 11.4 | 29.6 km/h |
| FEBRUARY | 20° C | 16° C | 10.6 | 30 km/h |
| MARCH | 20° C | 17° C | 9.5 | 28.6 km/h |
| APRIL | 22° C | 18° C | 8.8 | 24.4 km/h |
| MAY | 24° C | 20° C | 9 | 20.8 km/h |
| JUNE | 27° C | 23° C | 8.3 | 18.8 km/h |
| JULY | 29° C | 25° C | 8.6 | 18.4 km/h |
| AUGUST | 30° C | 26° C | 10.5 | 17.6 km/h |
| SEPTEMBER | 29° C | 25° C | 9.7 | 19.3 km/h |
| OCTOBER | 26° C | 23° C | 10.6 | 23.3 km/h |
| NOVEMBER | 24° C | 20° C | 8.2 | 25.7 km/h |
| DECEMBER | 22° C | 18° C | 9.9 | 27.6 km/h |