Hidden Beach
Palawan, Philippines
WHY WE LOVE HIDDEN BEACH
Hidden Beach is truly one-of-a-kind as it is tucked away behind towering limestone cliffs making it impossible to see from the outside. The small cove can only be accessed by boat, followed by a quick swim through a small opening. And once you reach this unparalleled paradise you will never want to leave! Crystal clear, shallow water surrounded by white sand and majestic limestone walls with lush greenery and palms, there is no question why so many of our beach experts voted this one of the best. As it is located in a secluded area, it will be more challenging to reach, but the journey will be well worth it!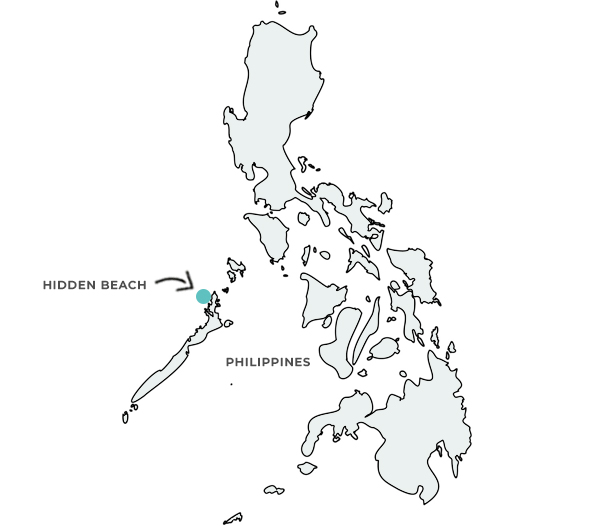 AVG. ANNUAL TEMP.
27.2° C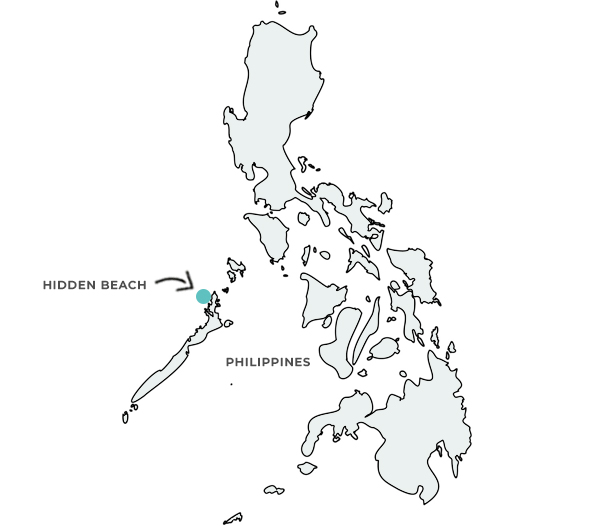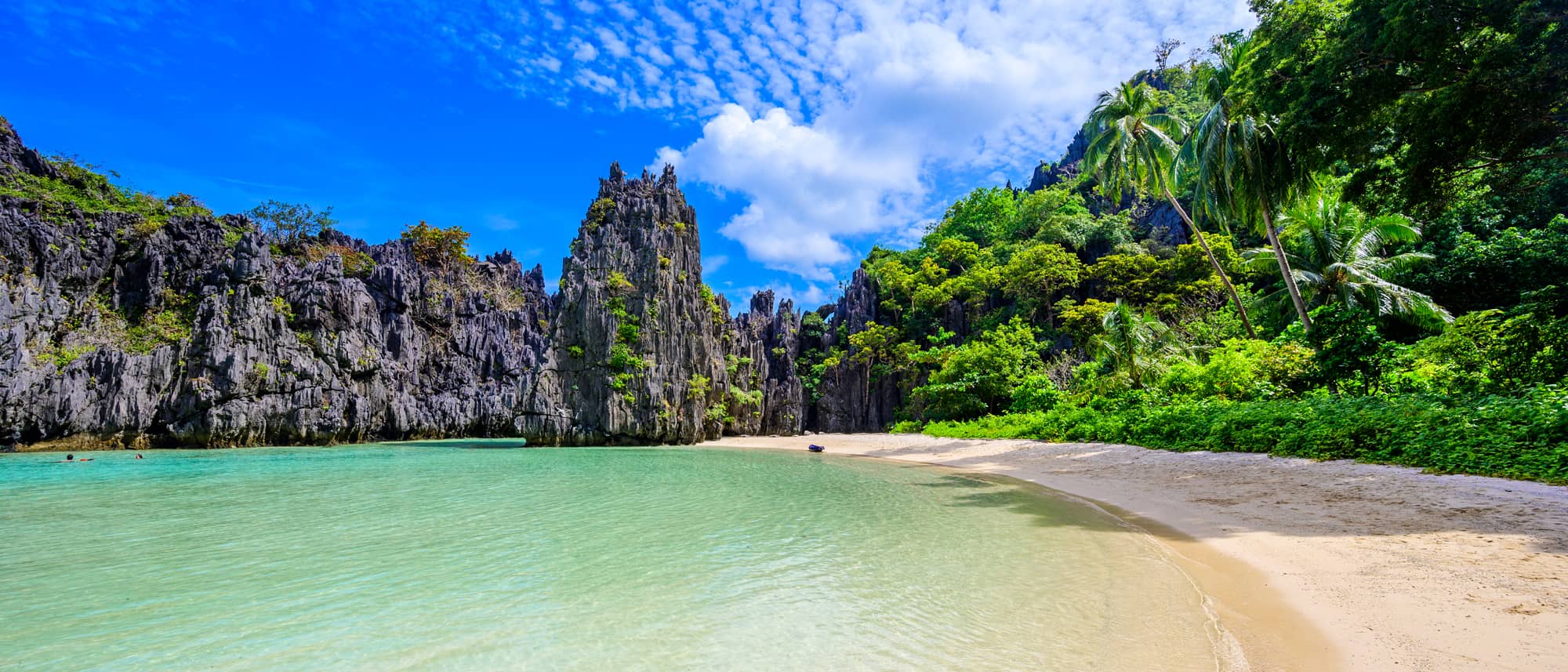 WHEN TO SEE IT AT ITS BEST
If you visit the Philippines anytime from late May to October, you may encounter the wet season and a possible tropical storm. The dry season and the best time to visit for hot-weather activities is from late December to early April. However, Hidden Beach is accessible year-round with great temperatures every month of the year. This cove is well-protected from wind and waves, making it ideal for jumping into the ocean. March and April are the summer seasons in the Philippines, which means more travelers during this time. If you want to avoid the crowds, you might want to skip these months.

"A turquoise-blue lagoon hidden away from most of the world..It's not the easiest to visit but most things this pristine are worth the adventure in getting there. "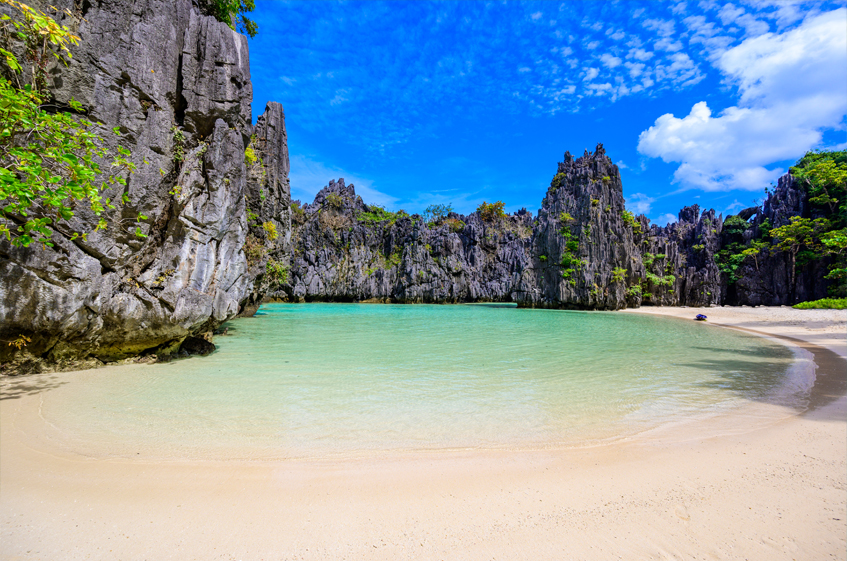 HIDDEN BEACH YEARLY CLIMATE
| MONTH | AVG. HIGH | AVG. LOW | RAINY DAYS | AVERAGE WIND |
| --- | --- | --- | --- | --- |
| JANUARY | 30° C | 25° C | 16.9 | 12.4 km/h |
| FEBRUARY | 30° C | 25° C | 15.7 | 12.5 km/h |
| MARCH | 30° C | 25° C | 13.3 | 9.7 km/h |
| APRIL | 31° C | 25° C | 8.9 | 9.5 km/h |
| MAY | 31° C | 24° C | 4.8 | 11.5 km/h |
| JUNE | 30° C | 23° C | 2.4 | 13.4 km/h |
| JULY | 29° C | 23° C | 1.5 | 13.6 km/h |
| AUGUST | 30° C | 22° C | 0.9 | 12.1 km/h |
| SEPTEMBER | 30° C | 23° C | 2.2 | 9.9 km/h |
| OCTOBER | 31° C | 25° C | 5.1 | 8.7 km/h |
| NOVEMBER | 31° C | 25° C | 10.7 | 8.4 km/h |
| DECEMBER | 30° C | 25° C | 16.1 | 10.2 km/h |