Hidden Beach
Jalisco, Mexico
WHY WE LOVE HIDDEN BEACH
Hidden Beach - also known as Lovers Beach - is tucked away in Islas Marietas, just below the surface of a gorgeous, uninhabited island. True to its name, the beach is hidden and cannot be seen from the outside. You have to reach it through a long water tunnel that comes from the majestic Pacific Ocean. The big hole in the surface is lush and green, and your jaw will drop when you see how it magically opens up to this secret beach where you will find sun, shade, and crystal-clear water in a soft sandy cave. This beach is absolutely worth all the hype!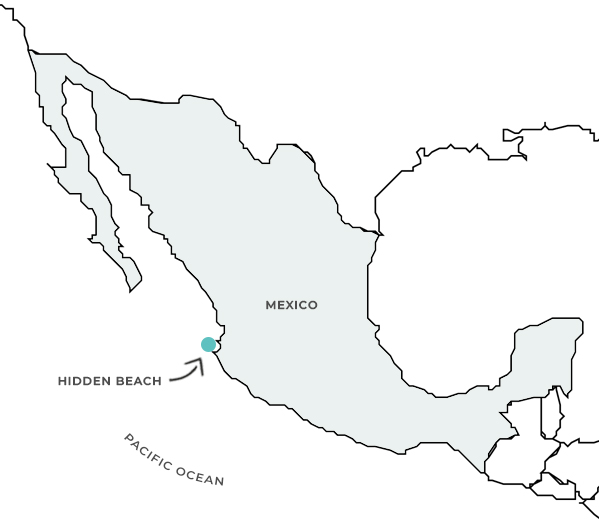 AVG. ANNUAL TEMP.
24.6° C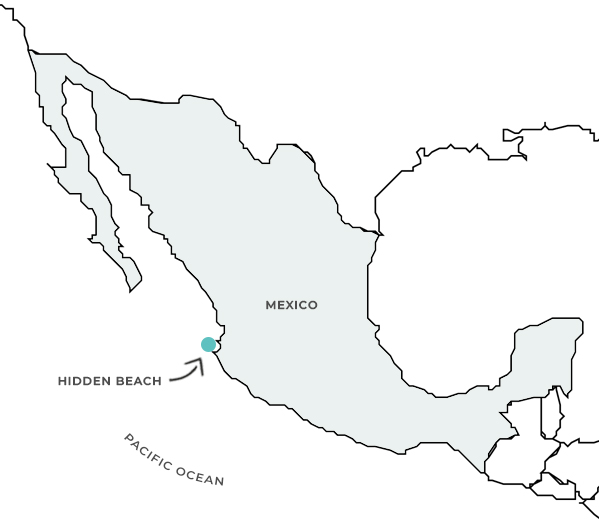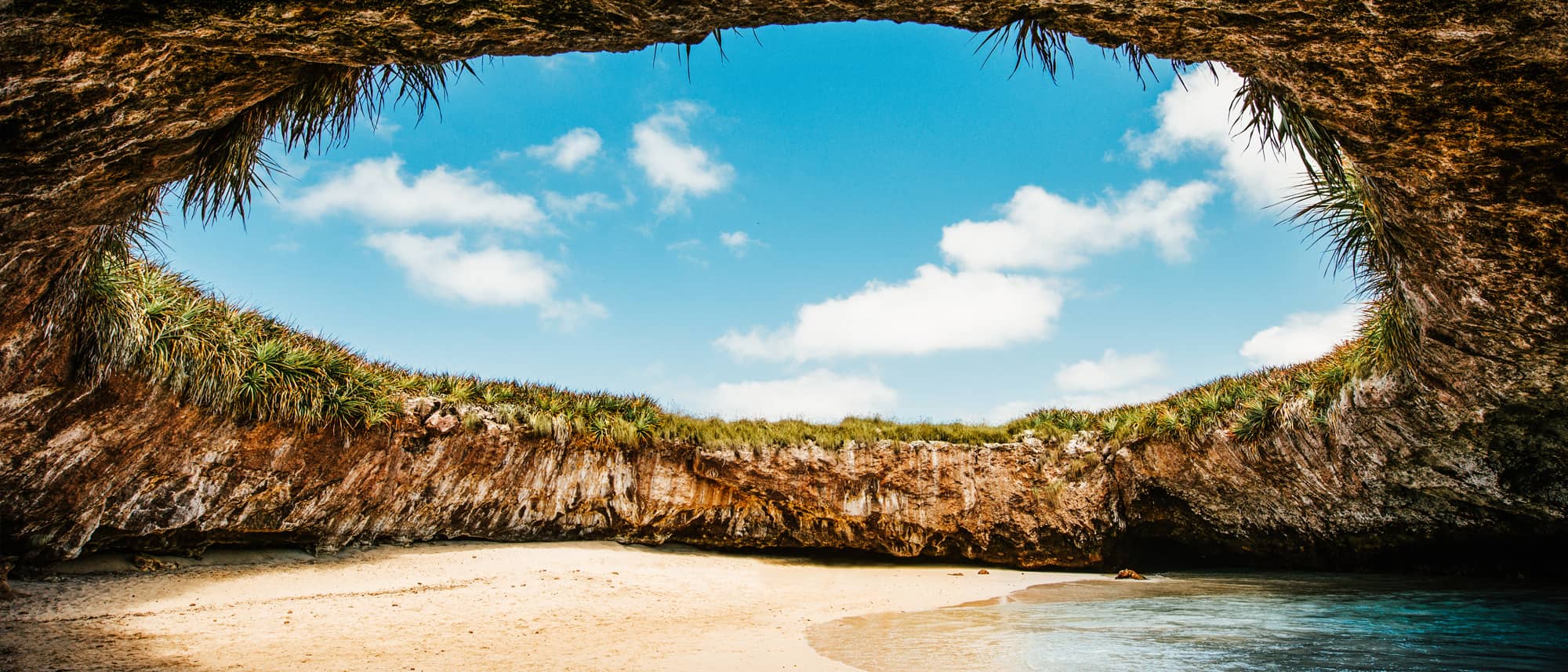 WHEN TO SEE IT AT ITS BEST
To avoid the hurricane season and get the most out of your visit to Nayarit and Hidden Beach, visit during the winter months from November through May. The weather will be super pleasant, with the option of all types of water sports, plus the bonus of being able to watch whales on your way to the stunning Hidden Beach. If you visit from April to June, you'll find fewer tourists in the area. Please note that there is now a limited number of people that can go to Hidden Beach each day to preserve the area, and diving is no longer allowed. Be sure to reserve your visit to Islas Marietas and Hidden Beach in advance, and take a boat from Puerto Vallarta (and some other cities, as well as Punta Mita), which takes just over an hour.

"You can only get to this hidden gem of a beach by swimming through a tunnel – but believe me, the stuning oasis that awaits you is well worth it."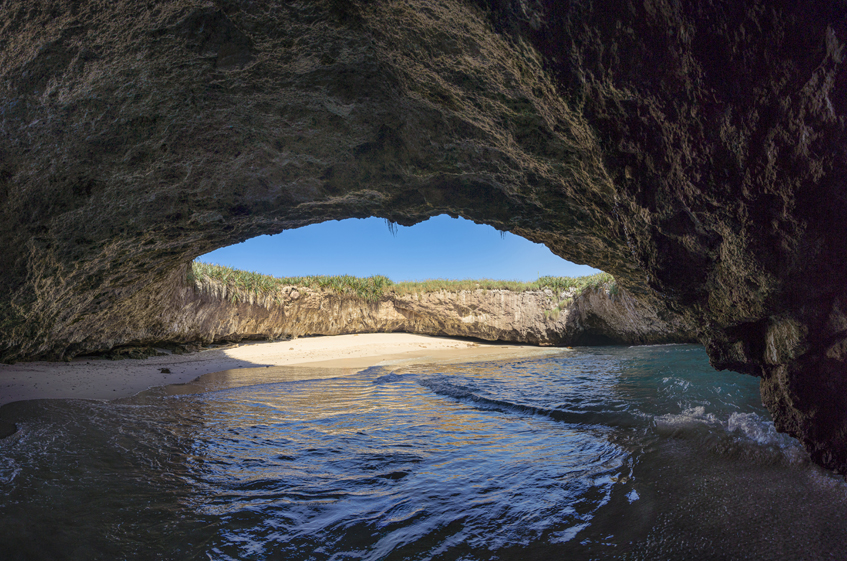 HIDDEN BEACH YEARLY CLIMATE
| MONTH | AVG. HIGH | AVG. LOW | RAINY DAYS | AVERAGE WIND |
| --- | --- | --- | --- | --- |
| JANUARY | 25° C | 18° C | 2.4 | 12.3 km/h |
| FEBRUARY | 24° C | 18° C | 1.3 | 12.6 km/h |
| MARCH | 24° C | 18° C | 0.5 | 12.7 km/h |
| APRIL | 25° C | 19° C | 0.4 | 12.3 km/h |
| MAY | 26° C | 22° C | 1.4 | 11.9 km/h |
| JUNE | 29° C | 25° C | 12.9 | 11.2 km/h |
| JULY | 31° C | 25° C | 23.9 | 10.2 km/h |
| AUGUST | 31° C | 25° C | 25.8 | 10.6 km/h |
| SEPTEMBER | 31° C | 25° C | 21.7 | 11.4 km/h |
| OCTOBER | 30° C | 25° C | 9.6 | 11.2 km/h |
| NOVEMBER | 28° C | 22° C | 2.4 | 11.5 km/h |
| DECEMBER | 26° C | 19° C | 1.8 | 12 km/h |