WHY WE LOVE GRAND ANSE
Grand Anse Beach in Grenada is a Caribbean paradise that provides the perfect mix of immersing yourself in foreign culture and enjoying the classic characteristics of a beach paradise. Grenada is the most genuine representation of Caribbean culture, offering endless bazaars selling local goods, authentic restaurants, and indigenous customs. After exploring the island, you can immediately find peace by dipping into the turquoise-blue sea. With abundant opportunities to swim and snorkel, this gorgeous island ensures your entertainment throughout your stay.
AVG. ANNUAL TEMP.
27.3° C
WHEN TO SEE IT AT ITS BEST
The best time of the year to visit Grenada is between January and May. The island has a hot, tropical climate year-round, but rainy season is from June to December. Just note that January to April is the peak season, so you will be sharing beaches with more people. If this is a deal breaker for you, visit in May and early June, before the rainy season kicks off, and just after most tourists leave. As with most beaches during peak season, make sure to get to Grand Anse early for a quieter time. You can take a regular taxi, water taxi, or public minivan from St. George.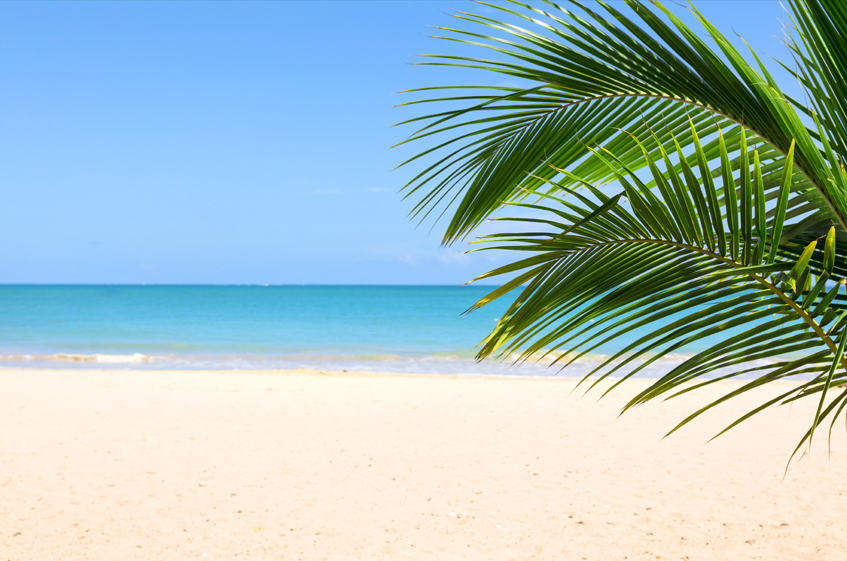 GRAND ANSE YEARLY CLIMATE
| MONTH | AVG. HIGH | AVG. LOW | RAINY DAYS | AVERAGE WIND |
| --- | --- | --- | --- | --- |
| JANUARY | 28° C | 24° C | 4.2 | 28.3 km/h |
| FEBRUARY | 29° C | 24° C | 1.8 | 28.5 km/h |
| MARCH | 29° C | 24° C | 1.7 | 27.4 km/h |
| APRIL | 29° C | 25° C | 3.6 | 26.7 km/h |
| MAY | 30° C | 26° C | 8.3 | 26.9 km/h |
| JUNE | 30° C | 26° C | 14.9 | 27.8 km/h |
| JULY | 30° C | 25° C | 17.2 | 25.6 km/h |
| AUGUST | 30° C | 26° C | 17.6 | 22.4 km/h |
| SEPTEMBER | 30° C | 26° C | 14.3 | 21.1 km/h |
| OCTOBER | 30° C | 25° C | 14.6 | 21.7 km/h |
| NOVEMBER | 30° C | 25° C | 13.9 | 24.1 km/h |
| DECEMBER | 29° C | 24° C | 8.1 | 27 km/h |