Flamenco Beach
Culebra Island, Puerto Rico
WHY WE LOVE FLAMENCO
Flamenco Beach, situated on the crescent-shaped Culebra Island in Puerto Rico, is a true paradise. The gentle swaying of palm trees, crystal-clear water reflecting the sky, and stunning views make this beach an idyllic destination for all kinds of activities. Whether you're interested in snorkeling the incredible coral reef or taking a glass-bottom boat ride, you will feel the wind on your face and the sun on your skin. Moreover, if you're a history buff, you can enjoy a tour that will enlighten you about the several naval tanks left by the United States in this territory in the 1970s, gaining a deeper understanding of the island's history as a whole. In short, there is truly something for everyone here!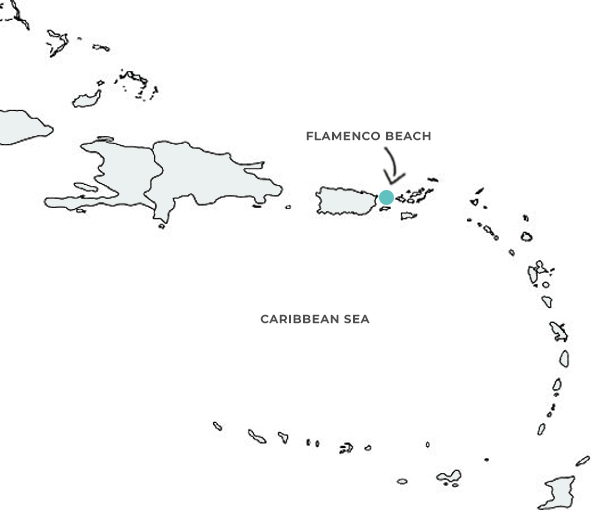 AVG. ANNUAL TEMP.
27.3° C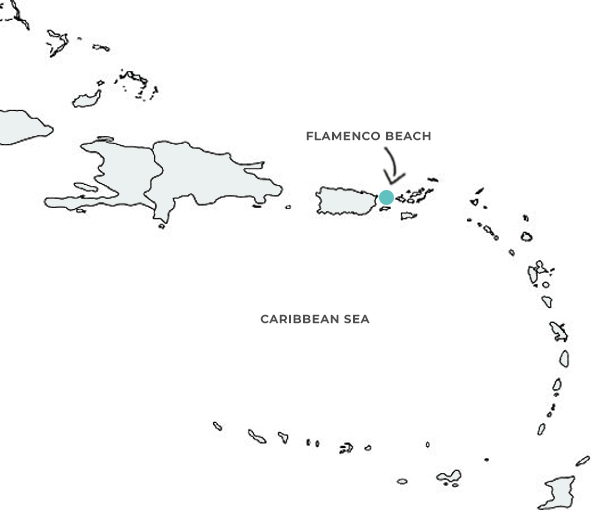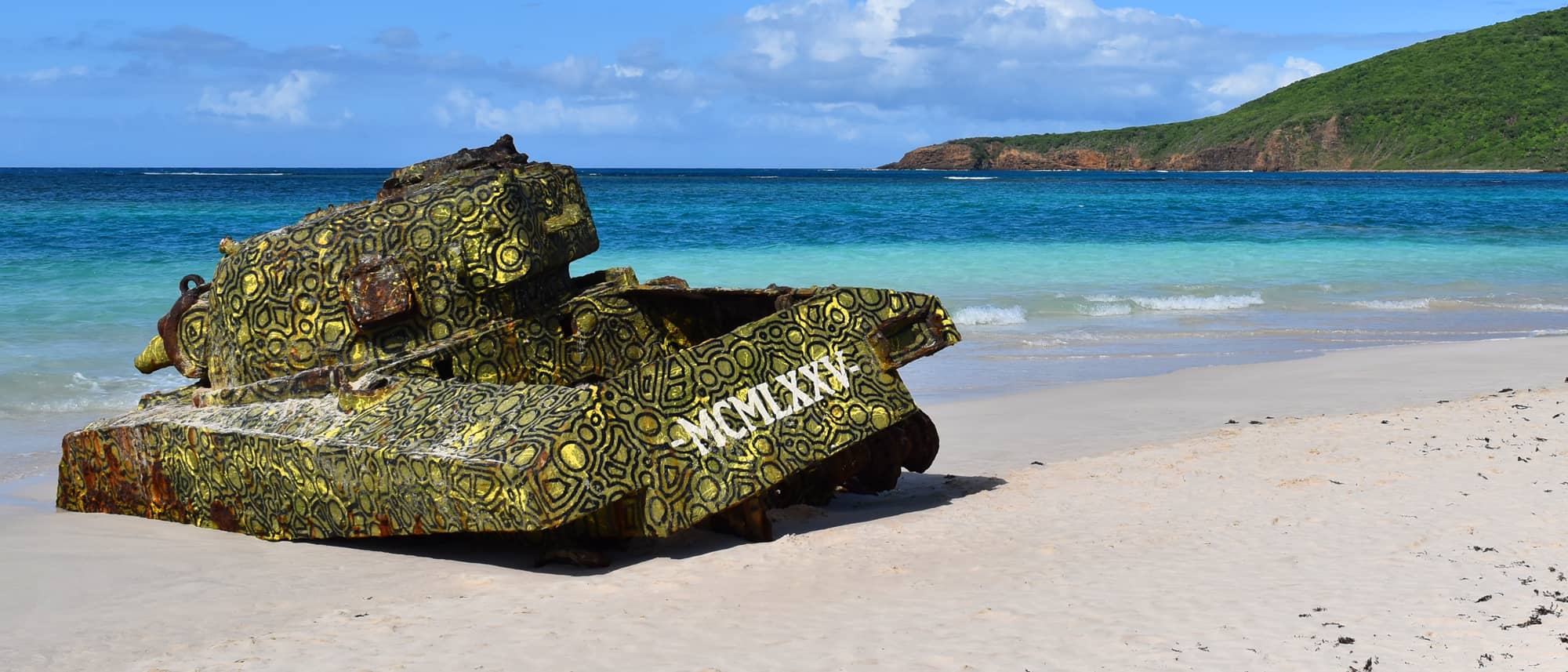 WHEN TO SEE IT AT ITS BEST
We prefer visiting Puerto Rico during the shoulder seasons when the tourist crowds are smaller, making it easier to explore beautiful beaches like Flamenco Beach. The shoulder season runs from mid-April, after the busy winter season, until June when the summer season with more rain begins. Hurricane season usually starts in June and lasts until November. To reach Culebra Island from mainland Puerto Rico, you can either take a 45-minute ferry ride or fly, although flying is less cost-effective. For the best snorkeling experience, head to the east side of the bay or the beaches and coves facing the west. You can also join kayak and snorkel tours to explore the area more fully.

"Amazing blue water, white sand and a green mountain in the background!"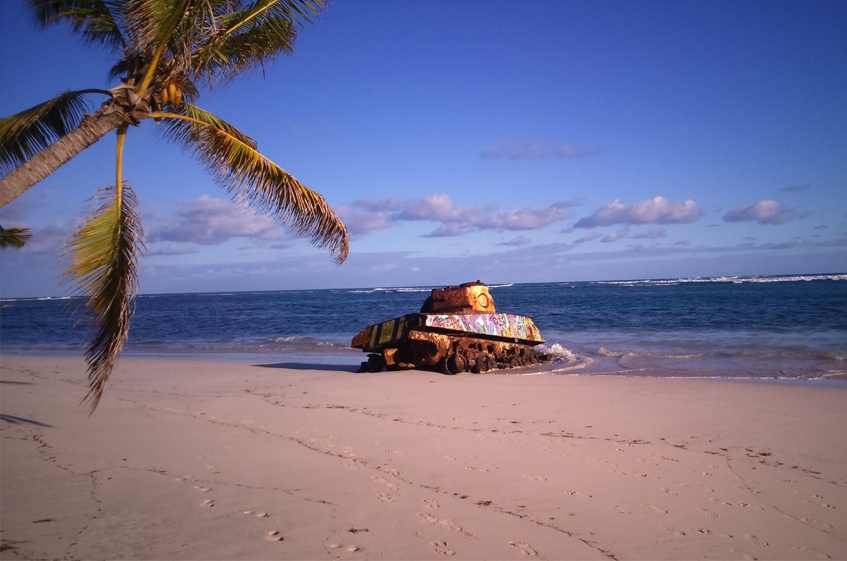 FLAMENCO YEARLY CLIMATE
| MONTH | AVG. HIGH | AVG. LOW | RAINY DAYS | AVERAGE WIND |
| --- | --- | --- | --- | --- |
| JANUARY | 28° C | 23° C | 5.4 | 22.1 km/h |
| FEBRUARY | 28° C | 23° C | 4.7 | 22 km/h |
| MARCH | 29° C | 23° C | 4.9 | 20.7 km/h |
| APRIL | 29° C | 24° C | 6.9 | 19.7 km/h |
| MAY | 30° C | 25° C | 11 | 19.6 km/h |
| JUNE | 31° C | 26° C | 8.1 | 21.7 km/h |
| JULY | 31° C | 26° C | 8.8 | 23.2 km/h |
| AUGUST | 31° C | 26° C | 10.5 | 21.5 km/h |
| SEPTEMBER | 31° C | 26° C | 12.8 | 18.7 km/h |
| OCTOBER | 31° C | 26° C | 12.5 | 17.7 km/h |
| NOVEMBER | 30° C | 25° C | 11 | 20.1 km/h |
| DECEMBER | 29° C | 24° C | 7.4 | 22 km/h |