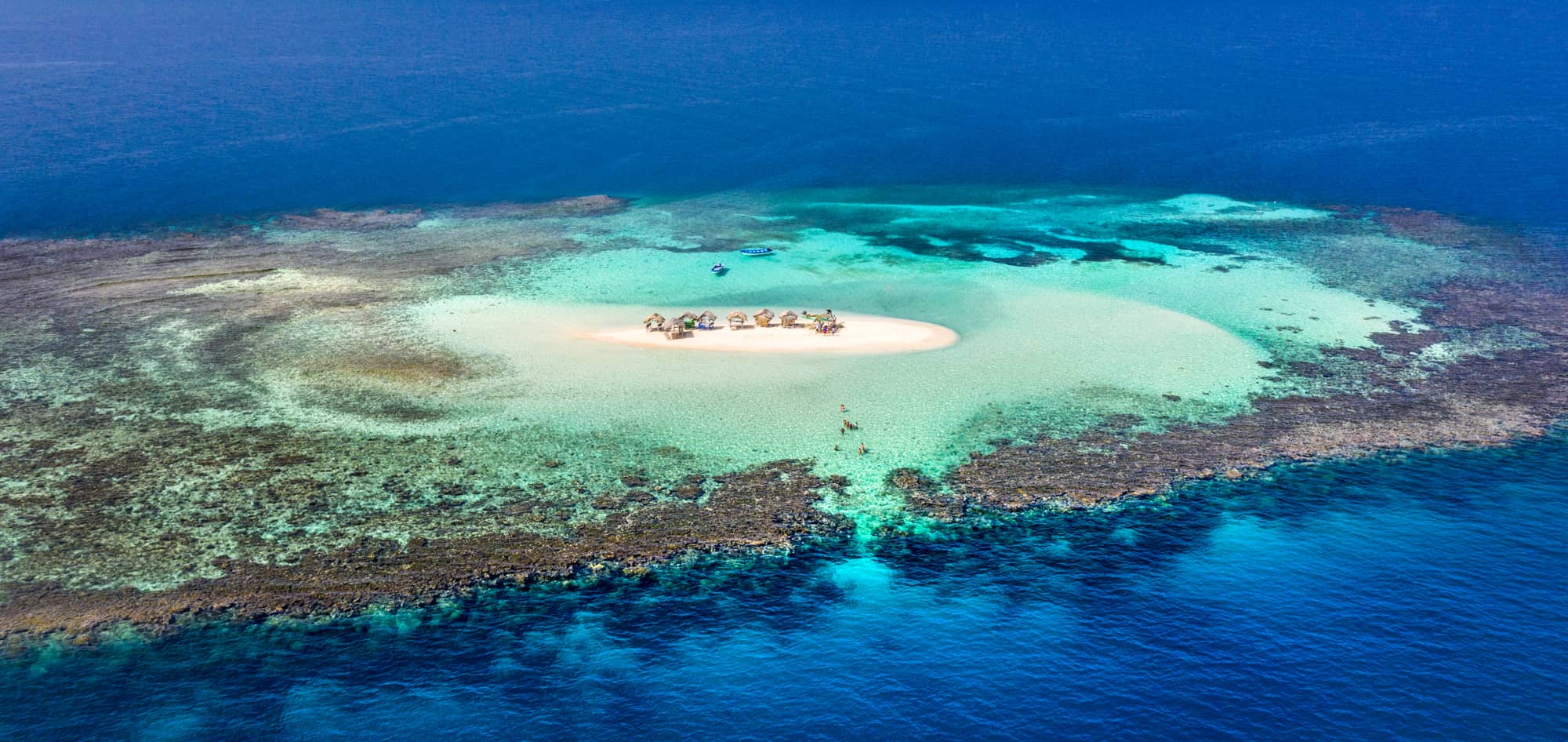 Photo: Robert Michael Poole
Cayo Arena
Dominican Republic
WHY WE LOVE CAYO ARENA
We are thrilled to introduce you to Cayo Arena, a tiny island paradise in the Dominican Republic that is not so much a beach as it is a sandbar. This piece of heaven is mainly used for snorkeling and diving in the incredible, colourful coral reef that surrounds it. The sand and water are so beautiful that you'll feel like you're in a postcard, and once you're sitting in the moon-white sand, surrounded by fantastic nuances of blue, you'll never want to leave. This little slice of heaven is as beautiful as it is unique, and we can't wait to book a flight right now!
AVG. ANNUAL TEMP.
25.9° C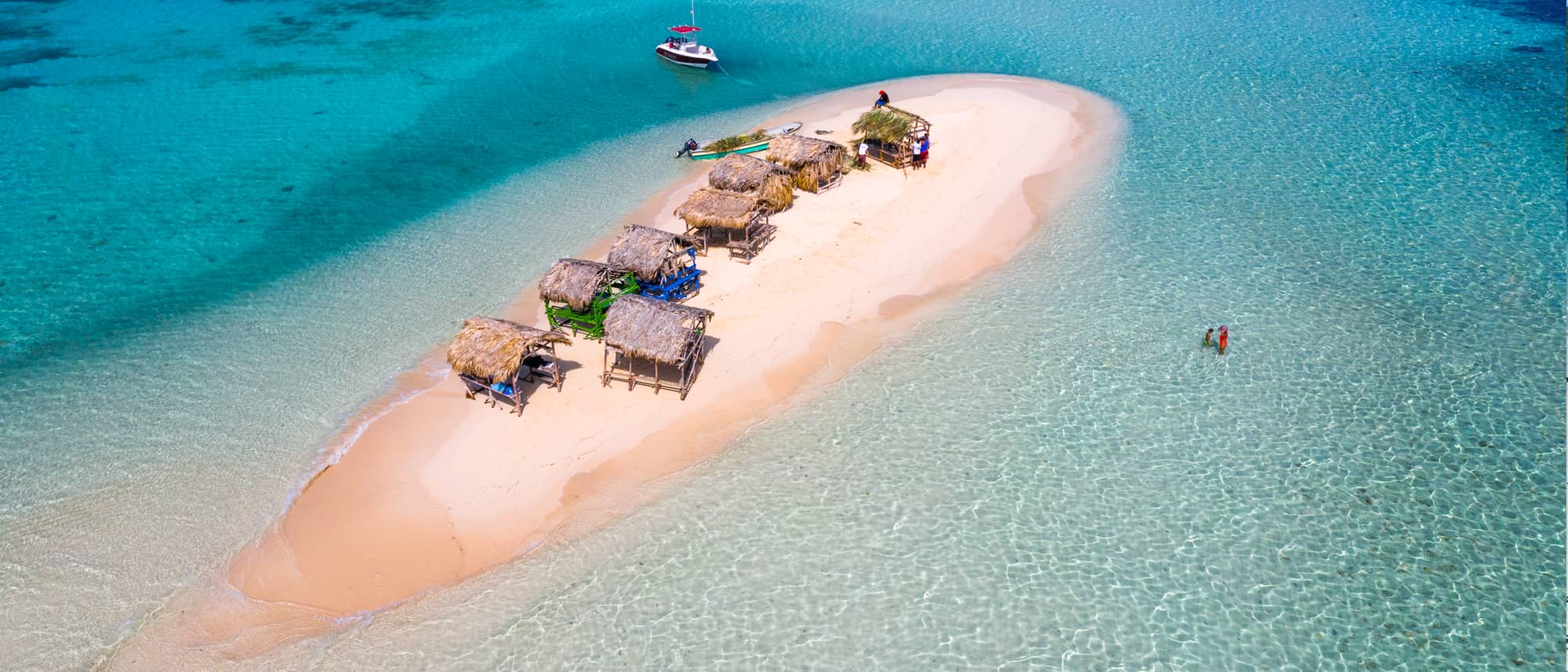 Photo: Robert Michael Poole
WHEN TO SEE IT AT ITS BEST
For a rain-free vacation in the Dominican Republic, we recommend visiting between November and April, when the weather is most optimal. If you go between June and October, expect more rain, especially in May and September. Regardless of when you go, the sea temperature at Cayo Arena is always enjoyable. To get to Cayo Arena, you can take a speedboat or a tour from Punta Rucia. The beach can get very crowded, so we suggest going during off-peak season and early in the morning. Spend plenty of time in the water, as the snorkeling experience is truly incredible.
"...you're met with some of the clearest blue waters. The water starts shallow and then suddenly drops off for some of the the best snorkeling. "
Photo: Robert Michael Poole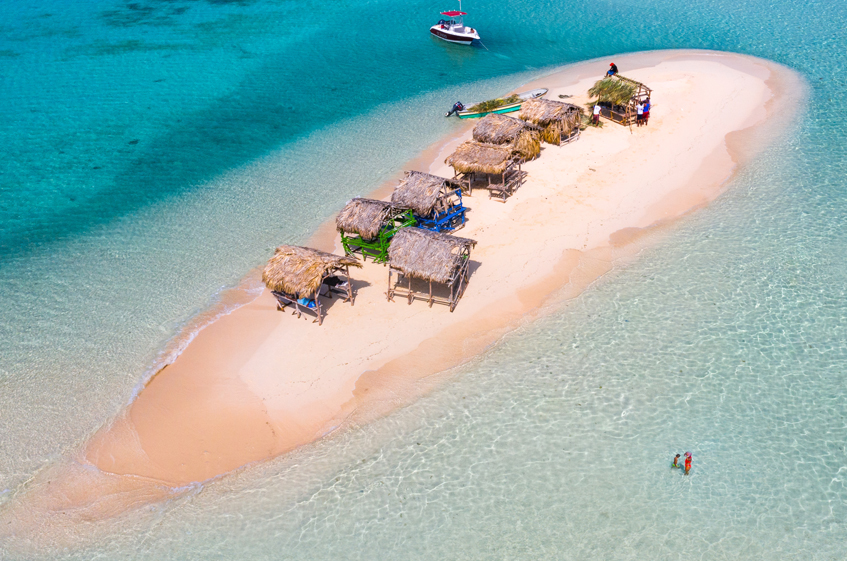 Photo: Robert Michael Poole
CAYO ARENA YEARLY CLIMATE
| MONTH | AVG. HIGH | AVG. LOW | RAINY DAYS | AVERAGE WIND |
| --- | --- | --- | --- | --- |
| JANUARY | 27° C | 21° C | 5.5 | 16.6 km/h |
| FEBRUARY | 27° C | 21° C | 3.6 | 16.9 km/h |
| MARCH | 28° C | 22° C | 4 | 16.4 km/h |
| APRIL | 28° C | 22° C | 5.2 | 15.8 km/h |
| MAY | 29° C | 23° C | 8.3 | 15.1 km/h |
| JUNE | 30° C | 24° C | 5.6 | 15.7 km/h |
| JULY | 30° C | 25° C | 6.4 | 16.9 km/h |
| AUGUST | 30° C | 25° C | 7 | 16 km/h |
| SEPTEMBER | 30° C | 24° C | 7.2 | 14.3 km/h |
| OCTOBER | 30° C | 24° C | 8.1 | 13.7 km/h |
| NOVEMBER | 29° C | 23° C | 8.4 | 15.6 km/h |
| DECEMBER | 28° C | 22° C | 6.2 | 16.7 km/h |