Calo des Moro
Mallorca, Spain
WHY WE LOVE CALO DES MORO
This is by far one of the most spectacular beaches in Europe! The island of Mallorca in Spain offers many incredible calas (coves), but this one is truly something else. With just a tiny stretch of the most perfect white sand hidden by dramatic limestone cliffs and water so turquoise you'll have to blink to believe it, this beach is worth every step of the way. You have to climb down the cliff and park a little distance away, but there's no question that this beach should go at the very top of your beach bucket list! As this isn't the biggest beach, we recommend getting here early to witness the true beauty at less crowded times, or come later in the day for the most magical sunset!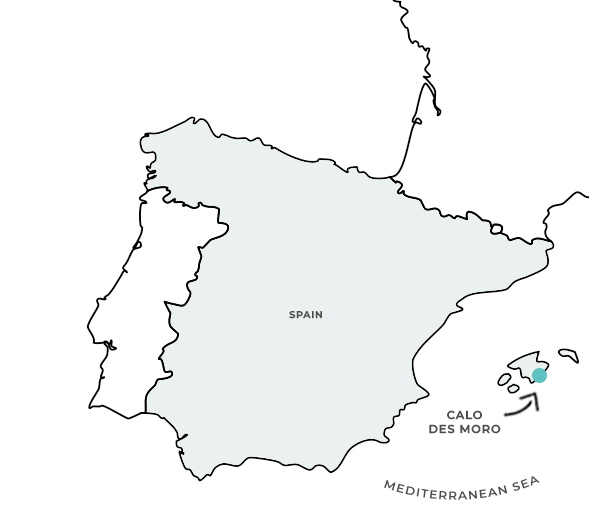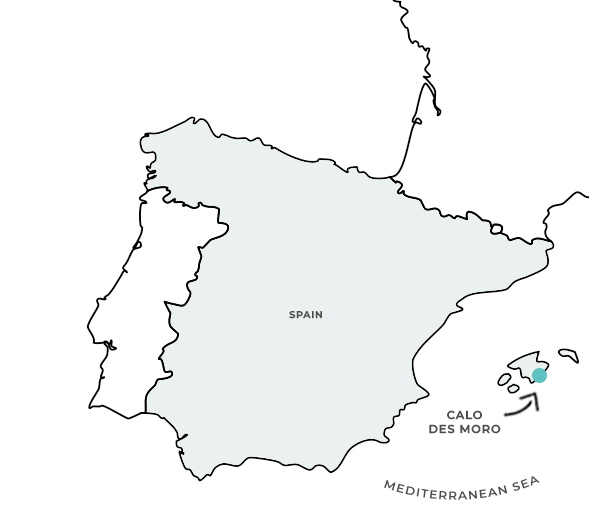 WHEN TO SEE IT AT ITS BEST
If you're looking for the cheapest months to visit Mallorca and don't mind not swimming in the ocean, December to February is the low season, and the beaches still look beautiful for photography. If you want to swim in all the magical Calas around the island, visit during the summer months of June to September when you'll experience the best ocean temperatures and magically warm weather. However, keep in mind that this is peak tourist season in Europe, and it can get crowded. For more space and glorious weather, visit during March to May. Although Cala des Moro is super popular, it's harder to get to, so if you want some peace and quiet on hot summer days, get there early. The best way to enjoy the beach with no crowds is to rent a boat.

"Clear water dotted with boats and people swimming in the almost pool-like water. It's an actual slice of heaven."
CALO DES MORO YEARLY CLIMATE
| MONTH | AVG. HIGH | AVG. LOW | RAINY DAYS | AVERAGE WIND |
| --- | --- | --- | --- | --- |
| JANUARY | 15° C | 6° C | 5.4 | 21 km/h |
| FEBRUARY | 15° C | 6° C | 5.2 | 20.8 km/h |
| MARCH | 17° C | 7° C | 5.1 | 19.4 km/h |
| APRIL | 19° C | 9° C | 5.8 | 18.4 km/h |
| MAY | 23° C | 13° C | 4.8 | 15.8 km/h |
| JUNE | 27° C | 17° C | 2.4 | 14.1 km/h |
| JULY | 30° C | 19° C | 1.4 | 13.4 km/h |
| AUGUST | 30° C | 20° C | 2.7 | 13.8 km/h |
| SEPTEMBER | 27° C | 18° C | 6.3 | 15.5 km/h |
| OCTOBER | 23° C | 14° C | 7.9 | 18.3 km/h |
| NOVEMBER | 19° C | 10° C | 7.8 | 20.8 km/h |
| DECEMBER | 16° C | 7° C | 6.5 | 21.6 km/h |