Boulders Beach
Western Cape, South Africa
WHY WE LOVE BOULDERS
Want to share a beautiful beach with a famous and incredibly cute African penguin? We thought so! That is why Boulders Beach, about an hour's drive from Cape Town in South Africa, belongs on top of your beach bucket list. Located in a sheltered inlet between gorgeous granite boulders, this is not only a perfect place to meet friendly birds, but also ideal for swimming in calm waters or enjoying a picnic while admiring the colony of penguins on the beach. Just make sure you respect the wildlife and do not touch the penguins, even if they come close.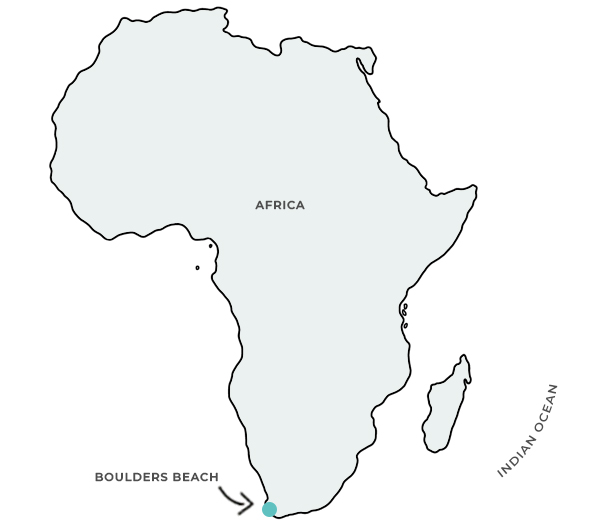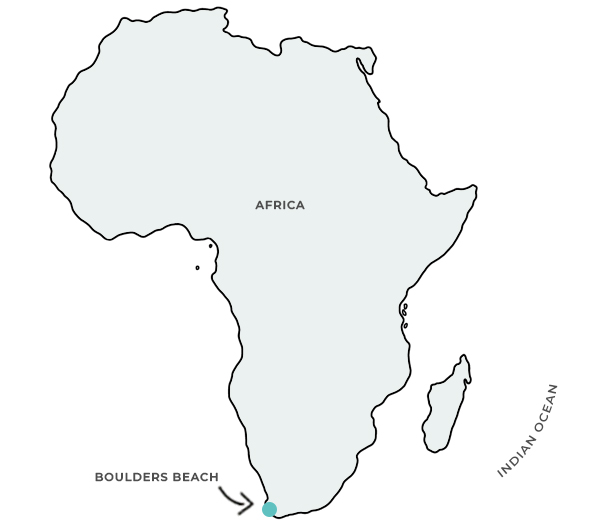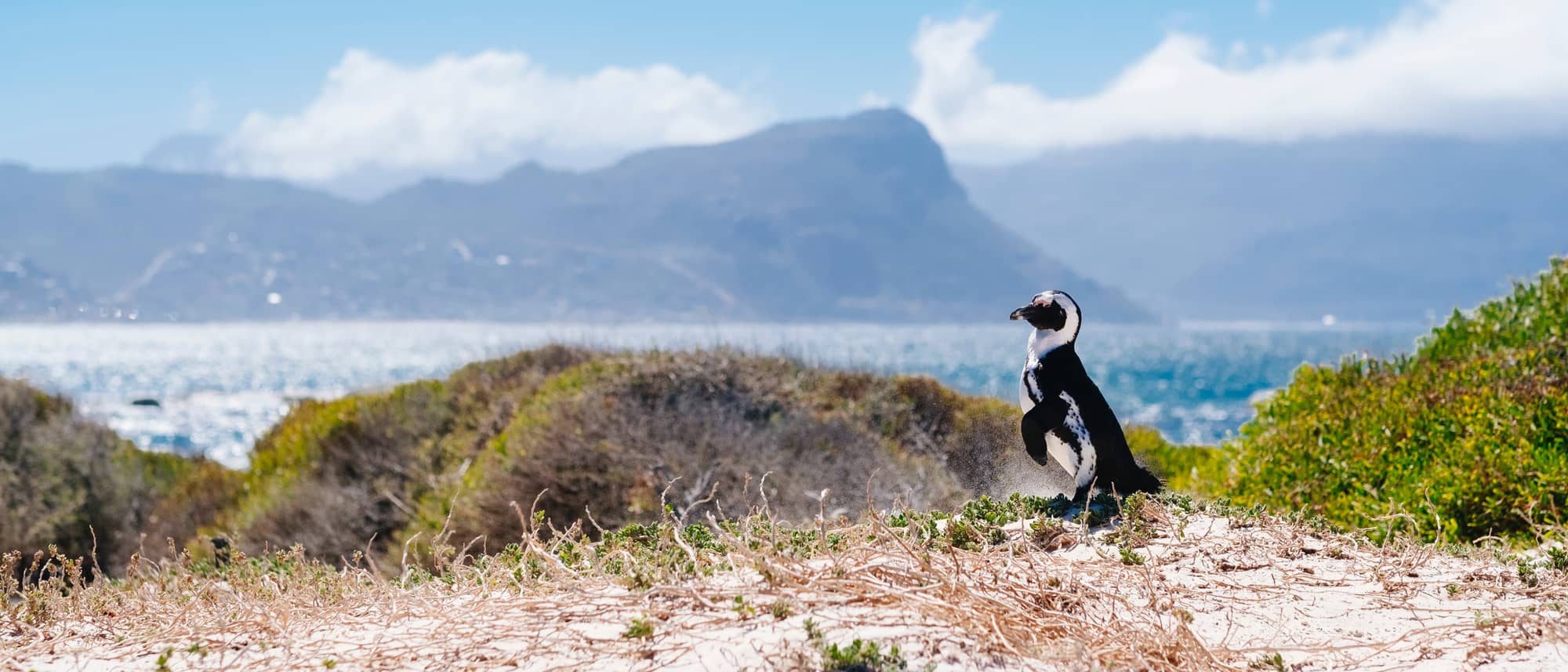 WHEN TO SEE IT AT ITS BEST
The best time to visit South Africa depends on what you want to experience. If you're looking to see wildlife, the best time is between May and October. For surfing the epic beaches of South Africa, plan your visit between March and September. If you're visiting Boulders Beach to see penguins, October to March will have less rain, but to maximize your chances of seeing the most penguins, avoid September and October when they spend more time feeding out at sea. During the peak breeding season from February to May, the beach will be absolutely packed with penguins. However, regardless of when you come, there will always be some penguins chilling on the beach. The best time of day to visit Boulders Beach is between 9 am and 11 am when the tide is the lowest and there is more sand and space to chill and admire your new penguin friends.
"I love to admire the jackass penguins there - unspoilt nature near a fascinating city!"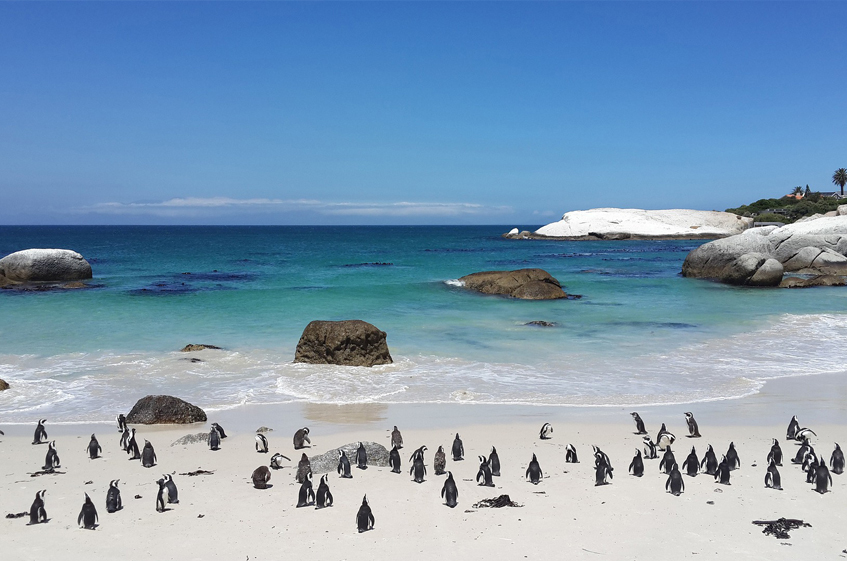 BOULDERS YEARLY CLIMATE
| MONTH | AVG. HIGH | AVG. LOW | RAINY DAYS | AVERAGE WIND |
| --- | --- | --- | --- | --- |
| JANUARY | 25° C | 17° C | 2.6 | 20.3 km/h |
| FEBRUARY | 25° C | 17° C | 2.2 | 20.1 km/h |
| MARCH | 24° C | 15° C | 3.3 | 18.8 km/h |
| APRIL | 22° C | 13° C | 5.1 | 17.7 km/h |
| MAY | 20° C | 11° C | 5.8 | 17.7 km/h |
| JUNE | 18° C | 9° C | 7 | 18.6 km/h |
| JULY | 18° C | 8° C | 7.2 | 19 km/h |
| AUGUST | 18° C | 9° C | 6.4 | 19.3 km/h |
| SEPTEMBER | 19° C | 10° C | 5 | 19.7 km/h |
| OCTOBER | 21° C | 12° C | 4.4 | 20.1 km/h |
| NOVEMBER | 23° C | 14° C | 3.3 | 20.6 km/h |
| DECEMBER | 24° C | 16° C | 2.7 | 20.4 km/h |