Balos Beach
Crete, Greece
WHY WE LOVE BALOS
It is not enough to only experience this beach from the shores; we highly recommend seeing the panoramic landscape from above to get the most hair-raising view of the gorgeous lagoon. Located below the mountain range of Platiskinos with ever-shifting swirls of salt-white sand, this is truly one of Greece's most astonishing beaches. Like most beaches in Europe, it can get crowded in the summer, so we suggest staying for sunset when most people and boats disappear, allowing you to enjoy this paradise in all its glory with more peace and serenity.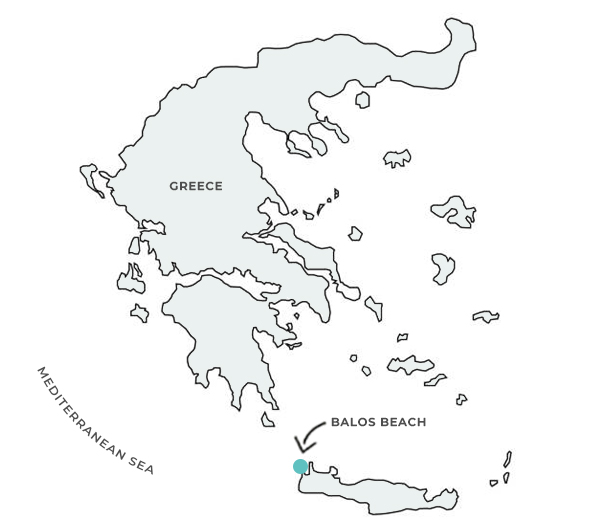 AVG. ANNUAL TEMP.
19.2° C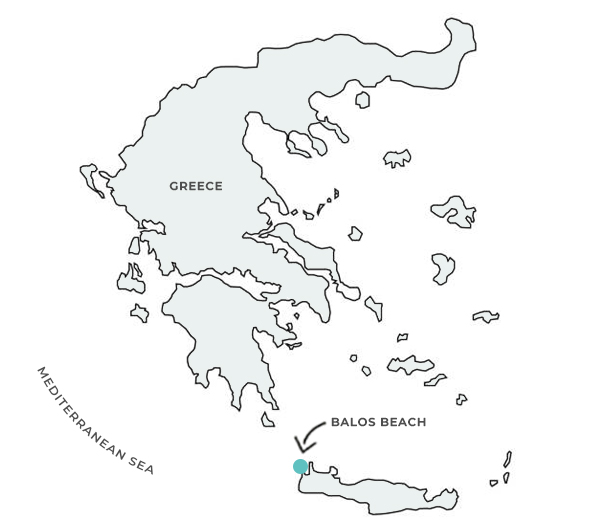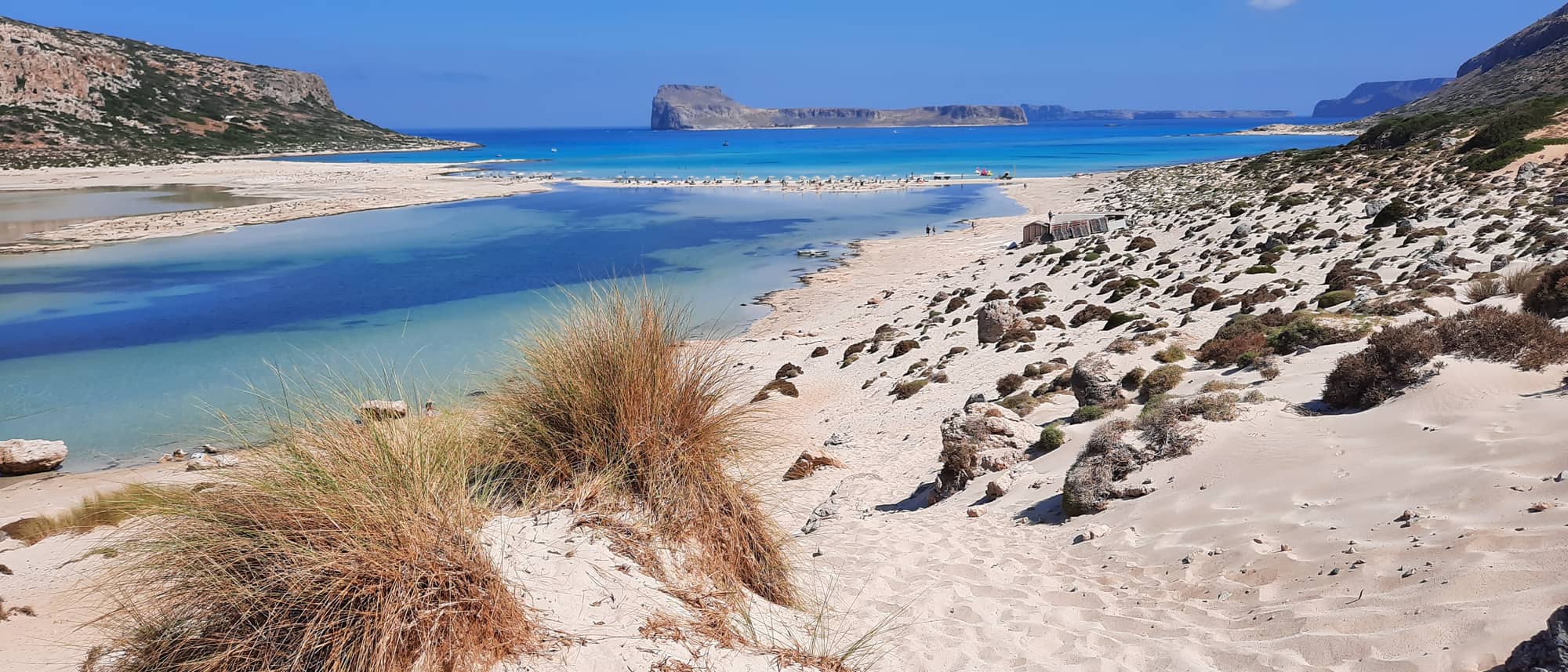 WHEN TO SEE IT AT ITS BEST
Summer in Greece is a dream for many, but it's important to note that the popular beaches can get quite crowded. However, if you're looking for a quieter experience, spring and fall are also incredible times to visit. The weather is still pleasant, but milder, and there are fewer people around. To make the most of your visit to Balos Beach, we recommend arriving early to beat the crowds. The easiest way to reach the beach is by ferry from Kissamos, but if you decide to drive, keep in mind that the road to the parking area is rough and requires a 4x4 vehicle. Regardless of how you arrive, be sure to explore the area on foot and take in the breathtaking scenery.

"The fine white sand with occasional pink hues is contrasted by cerulean water in this protected area. "
BALOS YEARLY CLIMATE
| MONTH | AVG. HIGH | AVG. LOW | RAINY DAYS | AVERAGE WIND |
| --- | --- | --- | --- | --- |
| JANUARY | 15° C | 9° C | 11.7 | 22.6 km/h |
| FEBRUARY | 15° C | 9° C | 9.8 | 22.9 km/h |
| MARCH | 17° C | 10° C | 7.9 | 20.8 km/h |
| APRIL | 21° C | 13° C | 4.7 | 18.3 km/h |
| MAY | 25° C | 16° C | 2.6 | 16.2 km/h |
| JUNE | 30° C | 20° C | 0.8 | 16.3 km/h |
| JULY | 32° C | 23° C | 0.3 | 18 km/h |
| AUGUST | 32° C | 23° C | 1.1 | 18.1 km/h |
| SEPTEMBER | 29° C | 20° C | 2.7 | 17.5 km/h |
| OCTOBER | 24° C | 17° C | 6.9 | 18.1 km/h |
| NOVEMBER | 20° C | 14° C | 9.6 | 20.1 km/h |
| DECEMBER | 16° C | 11° C | 11.5 | 22.1 km/h |