Balandra Beach
Baja California Sur, Mexico
WHY WE LOVE BALANDRA
If you were to see pictures of Playa Balandra, you could easily mistake it for the Whitsundays. However, this magical paradise is located in Baja California Sur, and it has its very own WOW-factor! Not only does the water resemble a pool, but it has also been a protected area since 2018, meaning nothing can be developed here, and there are only a limited number of visitors each day to protect the surrounding natural beauty. With remarkable hills, bright sand, and crystal clear water sometimes so shallow that you can walk across to the other side, you can spend hours exploring here in awe. It is a good idea to bring water shoes if you plan to walk far out in the water, as stingrays love chilling in these fantastic waters too!
AVG. ANNUAL TEMP.
24.3° C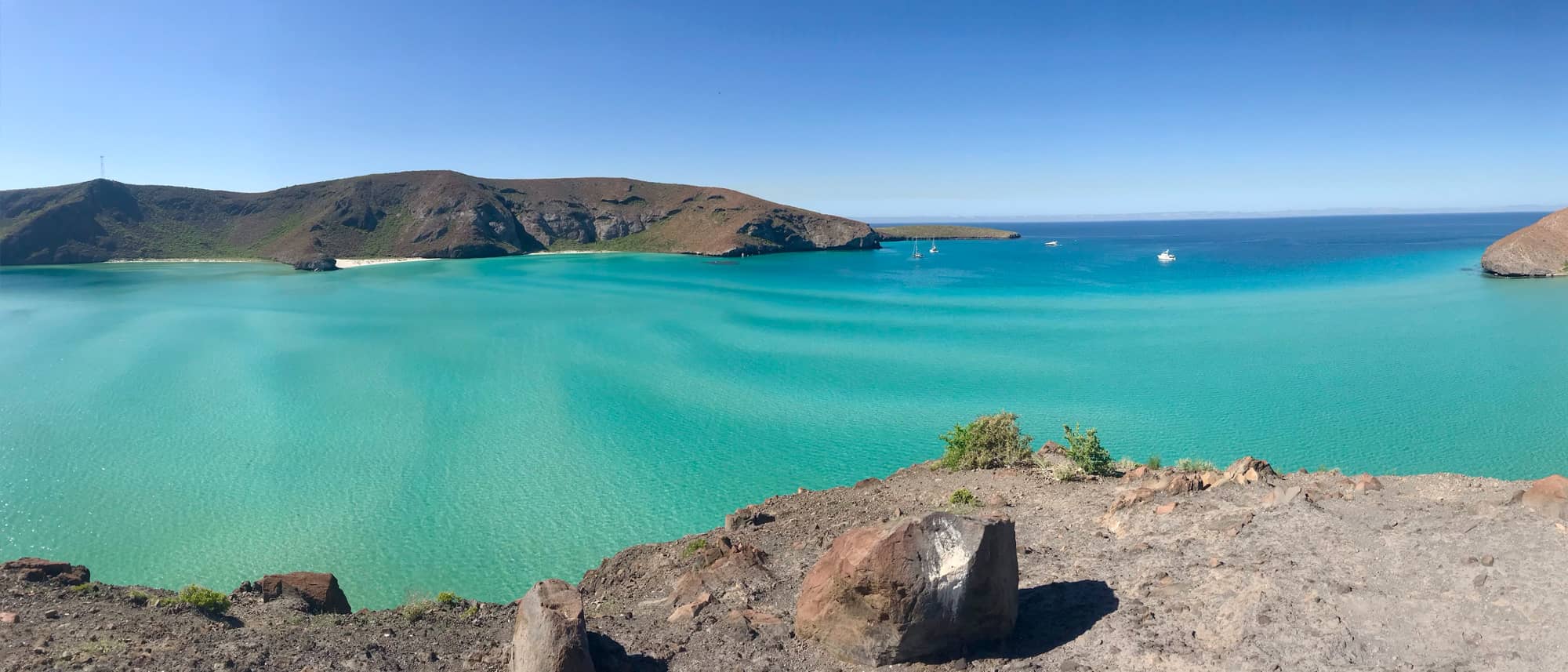 WHEN TO SEE IT AT ITS BEST
Balandra Beach is now a protected area with a limit on the number of visitors per day. The beach is open for two time slots: 8am-12pm and 1pm-5pm. To avoid missing out, it is best to arrive early, as there is a limit to the number of people allowed in each time slot. However, this also means that the beach never gets too crowded. To avoid rainy season, we suggest avoiding travel to the area from June to October. The best time for warm-weather activities is from March to late June, while November to the end of February can be colder and considered winter.

"Playa Balandra has it all - white sand, turquoise water, no waves, and epic landscapes on every side..This place feels otherworldly and there's nothing else like it!"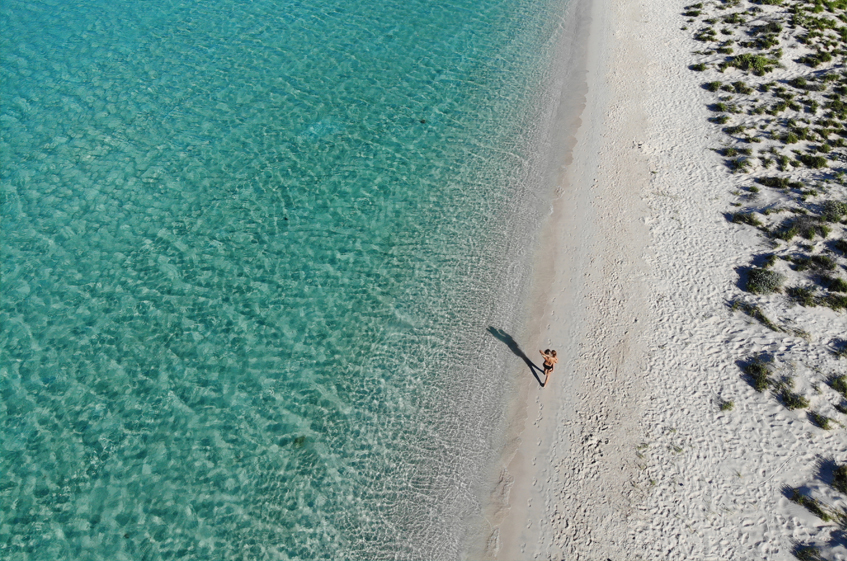 BALANDRA YEARLY CLIMATE
| MONTH | AVG. HIGH | AVG. LOW | RAINY DAYS | AVERAGE WIND |
| --- | --- | --- | --- | --- |
| JANUARY | 24° C | 12° C | 1.5 | 12.8 km/h |
| FEBRUARY | 25° C | 12° C | 0.9 | 12.5 km/h |
| MARCH | 28° C | 13° C | 0.2 | 12.4 km/h |
| APRIL | 31° C | 15° C | 0 | 12.3 km/h |
| MAY | 33° C | 17° C | 0.1 | 12.6 km/h |
| JUNE | 35° C | 21° C | 0.6 | 11.7 km/h |
| JULY | 36° C | 24° C | 3.5 | 10.4 km/h |
| AUGUST | 36° C | 25° C | 6.8 | 10.2 km/h |
| SEPTEMBER | 35° C | 24° C | 6.1 | 10.7 km/h |
| OCTOBER | 32° C | 21° C | 2.5 | 11.1 km/h |
| NOVEMBER | 28° C | 17° C | 1 | 12.4 km/h |
| DECEMBER | 25° C | 13° C | 1.4 | 13.5 km/h |