Baia do Sancho
Fernando de Noronha, Brazil
WHY WE LOVE BAIA DO SANCHO
Nestled on the small island of Fernando de Noronha - about an hour off the coast of Brazil - the remote Baía do Sancho lies in a protected cove backed up against huge palm-fringed cliffs. What makes this beach even more special is that you have to hike, scoot down a dark narrow tunnel and descend steep stairs to finally reach the golden sand and jaw-dropping blue water. Located in a national park, this beach is a paradise for nature lovers who are willing to pay a fee to visit. Trust us, it is worth every penny and adventure. Baía do Sancho is a beach that deserves a spot on your bucket list!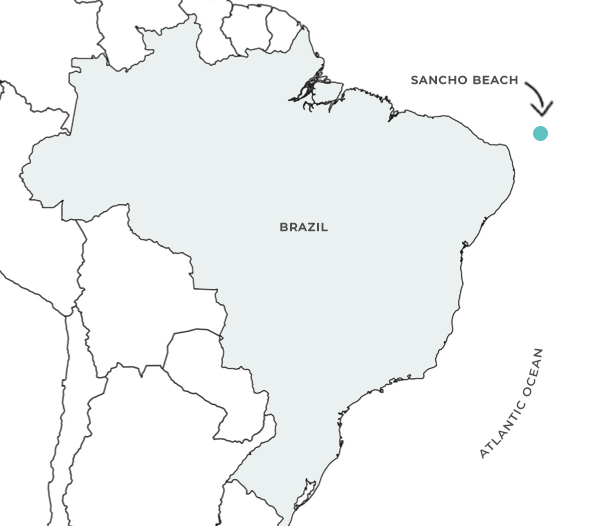 AVG. ANNUAL TEMP.
27.6° C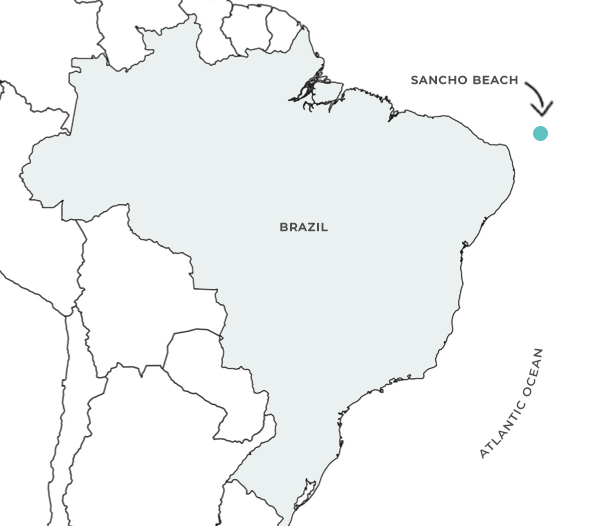 Photo: Hannes Rada
WHEN TO SEE IT AT ITS BEST
Fernando de Noronha has two well-defined seasons for rainfall and temperature. The rainy season is from February to July, while the other months of the year are relatively dry. Although it's a great time to go year-round, if you hate even limited downpours, the driest months are between August and December. High season in Fernando de Noronha is from July and December through March. As the island only allows a limited number of tourists at a time, you'll never feel crowded, but you will need to book accommodation well in advance during high season. The island and its beaches are remote and beautiful, and we suggest spending at least 3-4 days to explore everything, including a full day at Baia de Sancho!
"..it's not an easy beach to get to, but it has an incredible view. "
Photo: Hans von Manteuffel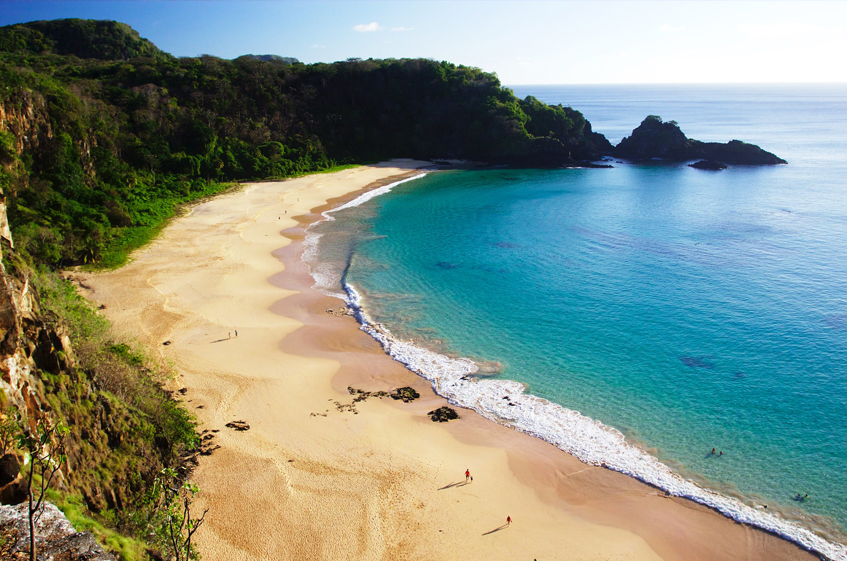 Photo: Caco Carvalho
BAIA DO SANCHO YEARLY CLIMATE
| MONTH | AVG. HIGH | AVG. LOW | RAINY DAYS | AVERAGE WIND |
| --- | --- | --- | --- | --- |
| JANUARY | 30° C | 26° C | 5 | 21.8 km/h |
| FEBRUARY | 30° C | 26° C | 8.9 | 20.6 km/h |
| MARCH | 30° C | 26° C | 15.4 | 18.7 km/h |
| APRIL | 30° C | 26° C | 18.4 | 19 km/h |
| MAY | 30° C | 26° C | 12.8 | 22 km/h |
| JUNE | 29° C | 25° C | 7.2 | 24.7 km/h |
| JULY | 29° C | 25° C | 5 | 26.5 km/h |
| AUGUST | 29° C | 25° C | 1.1 | 27.5 km/h |
| SEPTEMBER | 29° C | 25° C | 0.3 | 27.2 km/h |
| OCTOBER | 30° C | 25° C | 0.1 | 26.7 km/h |
| NOVEMBER | 30° C | 25° C | 0.2 | 26.1 km/h |
| DECEMBER | 30° C | 26° C | 1.5 | 24.4 km/h |